All machines
At Echidna Sewing, you'll find the right machine for your needs from our large selection of sewing, embroidery, quilting and overlocker machines. From beginner to more advanced machines from Australia's favourite brands such as Brother, Baby Lock, Merrylock and Juki, we have something to suit all types of craft enthusiasts.
Sewing Machines
We offer a variety of Brother sewing machines catering for beginners to more advanced sewers. Choose from some of the best sewing machines in the industry and you'll be on your way to creating those amazing projects you've been dreaming about! From mechanical to computerised sewing machines, we'll help you find the right machine for your sewing aspirations.
Sewing and Embroidery Combination
Sewing and embroidery combination machines are a great asset to your craft room. At Echidna, we carry a range of Brother sewing and embroidery machines featuring some of the most advanced technology in the industry. With options available for a beginner to a more advanced level, you can find the right machine to suit your needs.
Embroidery-only Machines
Start your embroidery journey at Echidna Sewing and get your hands on one of our brilliant Brother embroidery machines. With a range of single-needle and multi-needle embroidery-only machines available, we strive to serve and support you through your embroidery experience and offer you the best embroidery machine for your needs.
Free-arm Machines
Start your own home-based embroidery business or own a top of the range machine from our selection of Brother free-arm embroidery machines. Choose a single-needle or multi-needle machine and open a whole new world of creative embroidery freedom. Take your pick from these highly powerful and efficient Brother embroidery machines, explore the possibilities and begin your limitless journey!
Multi-needle Machines
Multi-needle machines have been available for decades but the Brother PR series machines are outstanding class-leaders in embroidery technology today. These brilliant Brother PR multi-needle embroidery machines are available at Echidna and are perfect for those who want to start their own home-based embroidery business. With benefits and advantages that go much further than convenience, you can take your embroidery to the next level and create a future of boundless embroidery.
Overlocker and Coverstitch
At Echidna we offer a variety of overlocker machines from leading brands in the industry such as Brother, Baby Lock, Juki and Merrylock. With overlocker or coverstitch machines available, you can find the right machine to suit your budget, skill level and aspirations. Take your pick from our wonderful selection and start your overlocking journey today!
---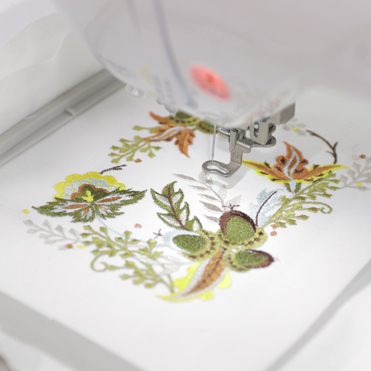 It can be confusing when looking at buying a new embroidery machine. There are so many different factors to consider, and it's easy to get lost in the technical details. One important factor that shouldn't be overlooked is the maximum hoop size – also referred to as the embroidery field. A smalle...
Read more
---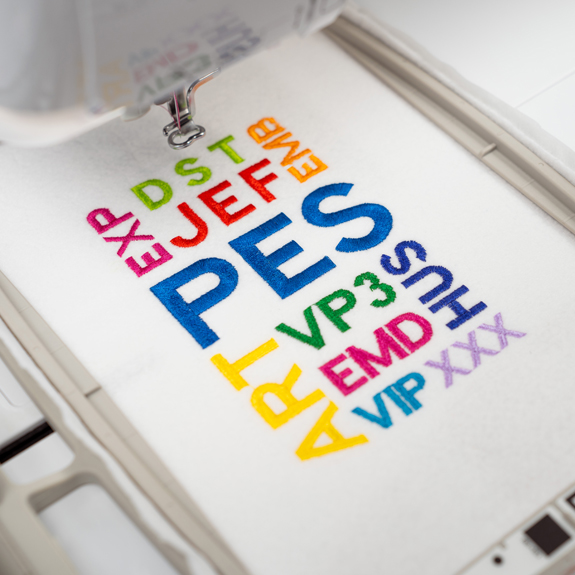 Did you know that each embroidery machine brand has its own unique language? It is important to have the correct file format for your machine to comprehend the designs you use. When buying a design online, it is essential to ensure that it includes the required format for your specific machine. ...
Read more
---