Our Team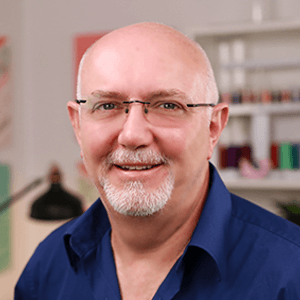 Gary
Owner
Gary, Owner
I have spent my entire working life living and breathing sewing machines. Leaving school just shy of 16 years old in 1981, I took on an apprenticeship as a sewing machine mechanic with Stubbies Clothing Company at my mother's insistence. Thanks Mum—I can honestly say I love sewing machines. Who'd have thought it possible?
I opened my first retail sewing machine sales and service centre in 1986 and have been running my own business ever since. I can't imagine doing anything else. It's been a fabulous adventure, and I've had the privilege of sharing it with my wife, Cynthia and our children, Kristie and Daniel, who both have important roles at Echidna today. Add to that my 2 brothers, Doug and Brett, my sister Leanne and my niece Brittany, and we are still very much a family business.
I'm so proud of what we have achieved and equally proud of our team of over 30 staff who, along with our customers, are the heart and soul of Echidna.
'Just do the right thing' is all I ask of my team and that's your peace of mind when dealing with Echidna.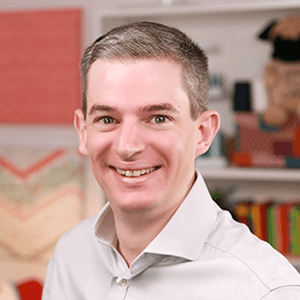 Erik
General Manager
Erik, General Manager
We work hard at Echidna to stay ahead of the curve, and it's my job to keep those plans moving forward. I manage our 30+ staff around Australia and keep our complex systems running smoothly—everything from our website and marketing to customer service operations and product purchasing. Originally qualified as an electronics engineer, I also help design new products for Echidna and develop our internal software. Our constant innovations mean every day is a new challenge!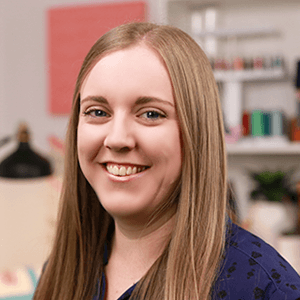 Kristie
Operations Manager
Kristie, Operations Manager
As Gary's daughter I have grown up in the sewing industry and it was only natural that I started working at Echidna after I finished school. Since then I have learnt many different aspects of the business. These include graphic design and marketing, sales and admin. With my ongoing role as Operations Manager and the expanding amount of company and industry knowledge I now have, I look forward to assisting in the growth of Echidna nationwide.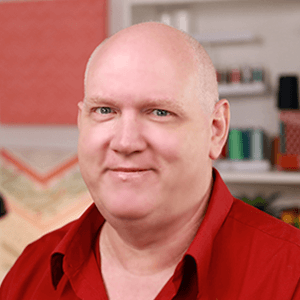 Brett
Sales & Finance Manager
Brett, Sales & Finance Manager
I've been in the sewing industry since 1990. Working alongside my brothers (Gary & Doug) we have seen the industry develop and grow into what we see today, offering advanced technology with machines like the Luminaire and Stellaire and many more. As our Sales and Finance Manager I can help you own one of the latest Brother machines and help if you are wanting to trade in your current machine. So please don't hesitate to call me any time if you have questions.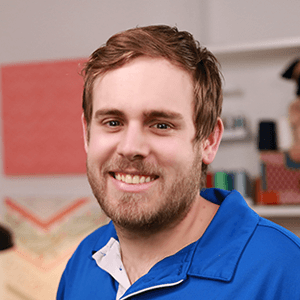 Alec
Sales & Technical Support
Alec, Sales & Technical Support
After just a short amount of time in the industry, I have grown into a more senior role at Echidna, taking on a new and rewarding challenge. Although I have managed a store before, every day I walk through our showroom doors I learn something new, whether it be new embroidery techniques or sales advice. I first started off with Echidna as a technician, but over time my passion has moved towards sales and customer support. I am here to assist with any machine purchases or enquiries and would be honoured to help you fulfil your sewing and embroidery dreams.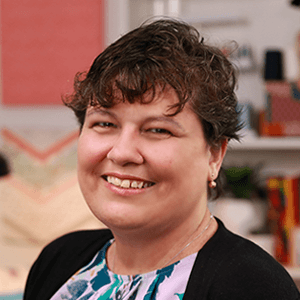 Jackie
Sales & Support Specialist
Jackie, Sales & Support Specialist
Arts and crafts have been a part of my life since I was 12 and I learnt to crochet. I have always loved being involved in the arts and creating. I started my passion for quilting and sewing when my first daughter arrived on the scene in 1997. I have helped to run craft groups, taught classes and involved myself in the sharing of my knowledge with others. Since 2007 I have been in the sewing industry with knowledge gained on many different makes and models of machines. It gives me great pleasure to help and assist people in their creative pursuits.
Di
Sales & Support Specialist
Di, Sales & Support Specialist
I can never remember not sewing, I started making dolls clothes from scraps of fabric when Mum sewed our clothes, then as I got older I would purchase a piece of fabric Saturday morning and wear the dress that night. I enjoy all things sewing, machine embroidery and quilting.
I have worked in the industry for 10 years in sales selling all brands of machines. I love my job at Echidna as there is something new to learn all the time.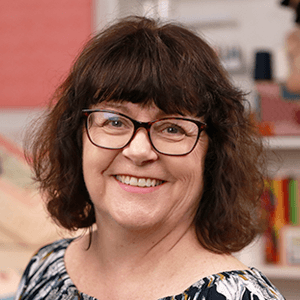 Rachael
Education Manager
Rachael, Education Manager
My love for all things sewing began in high school, stitching all my own clothes. Some years later, I discovered a patchwork & quilting shop in a small town in New Zealand and fell in love with the romance of hand quilting. After moving to Brisbane, I owned a Patchwork & Quilting Store and was one of Echidna's early wholesale customers. Not long after, I realised a love for sewing education and inspiring my customers to create beautiful things. Since then I have had several years industry experience where I honed my sewing, quilting and embroidery knowledge and skills. Joining the Echidna family has enabled me to continue my passion for sewing & embroidery education and supporting you on your creative journey no matter where you are.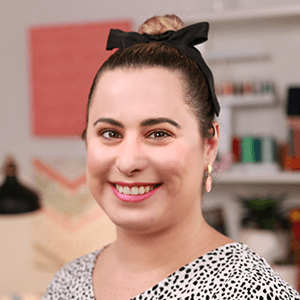 Kaylah
Customer Service & Support
Kaylah, Customer Service & Support
I've been family friends with the Walker family since primary school and had been in the background helping Echidna behind the scenes of their conventions. A few years later and I'm now working in the Echidna Capalaba office directing calls to the right people while slowly developing my sewing and embroidery knowledge. Being a mother of 3, I was more than ready to jump back into the work lifestyle, and it's been a breeze to do so at Echidna.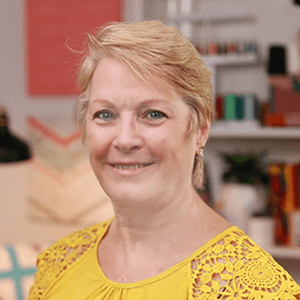 Theresa
Customer Service & Support
Theresa, Customer Service & Support
My name is Theresa but please call me Tesse. Like Gary and Cindy, I worked for Stubbies Clothing Company back when I was 15 years old and left after being there for 10 years. While my children were growing up I had my own dressmaking business making school uniforms up to wedding dresses and suits, so I have always done sewing and embroidery, but now would like to expand my knowledge.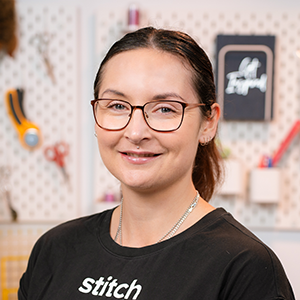 Holly
Customer Service & Support
Holly, Customer Service & Support
With 10 years of industrial embroidery & digitizing experience, working at Echidna was a perfect match. I am a passionate digitizer and enjoy the entire process from creating a new logo or design, all the way to stitching the perfect sample. Although I have no sewing knowledge or experience, the Echidna team are encouraging, supportive and are always willing to help me with learning more about this incredible craft.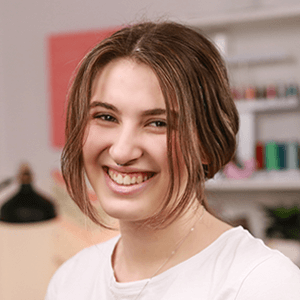 Luca
Customer Service & Support
Luca, Customer Service & Support
As the youngest member of the Echidna team, I work in our showroom on weekends to support customers and class attendees. I'm studying sewing and fashion at school and hope to continue on in the sewing/embroidery/fashion industry when I leave.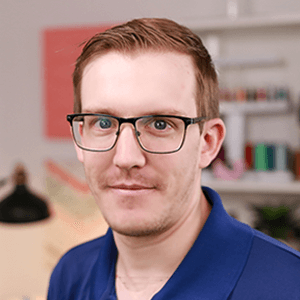 Dan
Service Manager
Dan, Service Manager
I am a qualified Electrical Fitter and Mechanic and have been working at Echidna for over 4 years as a Service Technician. This includes machine servicing and repairs, warranty repairs, dealing with manufacturers, customer technical support and spare parts orders. If you are having difficulties with your machine I'm always available to assist in getting it running smoothly either by phone or bringing it into the Capalaba showroom.
Derek
Service Technician
Derek, Service Technician
I'm a professional in my chosen field and am passionate about helping both the new users and veterans of embroidery achieve the finest results they can with their equipment. This art is truly a science and I enjoy the time spent with my customers providing an inspirational and informative understanding of how best to improve their craft. I am knowledgeable about the technical details of embroidery equipment and how best to use and maintain it with the end result of the best possible finish the customer can achieve firmly in mind. I manage the service centre here at Echidna, and I look forward to helping you in every way that I can.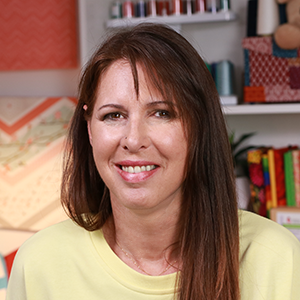 Lex
Accounts Manager
Lex, Accounts Manager
I joined Echidna in 2016 with a Diploma of Accounting and over 16 years of bookkeeping and office management experience. Taking over the Echidna accounts, but with no previous sewing experience, Echidna was very encouraging, and welcomed me to their complex and creative industry. I look forward to assisting with the growth of Echidna for many years to come as it's a pleasure to work for such a friendly and supportive team.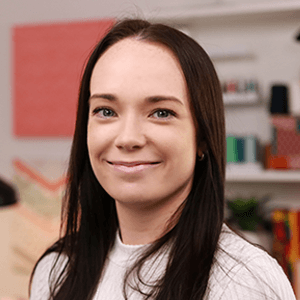 Hayley
Purchasing
Hayley, Purchasing
In February 2011 I began working at Echidna with little sewing and embroidery knowledge or experience. With a background in fitness and also retail, I have really enjoyed getting to know a more creative industry and have even tried my hand at some small projects of my own. At Echidna my administration role involves international purchasing and logistics, order data entry and also customer service. One of my favourite things about Echidna is that my fellow staff members really uphold the family business feel and make it a friendly, enjoyable place to come to.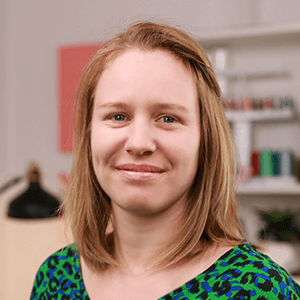 Nicole
Marketing Manager
Nicole, Marketing Manager
With a background in digital commerce and marketing, I joined Echidna with minimal sewing experience or influence but a genuine love for arts and crafts. My role covers all aspects of marketing from planning our marketing strategies, putting together emails and graphics surrounding our campaigns, as well as ensure we have strategies in place to provide a seamless experience for our online customers. I was simply blown away by the community of embroiderers that surround Echidna and love learning more about sewing and embroidery everyday.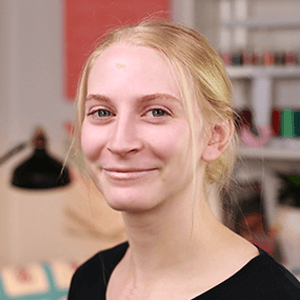 Brittany
Digital Engagement
Brittany, Digital Engagement
I was lucky enough to grow up close to the sewing and embroidery industry. As Gary's niece, there was no doubt that I would experience the kid's sewing classes at Echidna, and that is where I first learnt to sew. My role at Echidna involves digital marketing, design, content and managing our social media platforms. The Echidna atmosphere provides ample support and enthusiasm and I am more than grateful for the community we have surrounding us.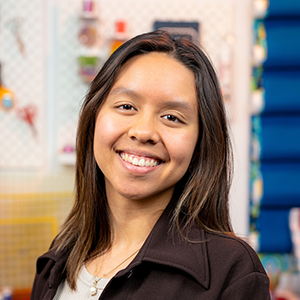 Belicia
Videographer
Belicia, Videographer
Having started here with very little knowledge of the sewing/embroidery world myself, I love that every day at Echidna is filled with opportunities to learn. Amazed by all the unique facets of the creative world, I feel extremely blessed to be doing what I love alongside other innovative individuals. Within my role, I am responsible for creating the vast majority of Echidna's photo and video content. Whether it's informational, educational, promotional or otherwise, I help in bringing the Echidna team's expertise into the comfort of your own home.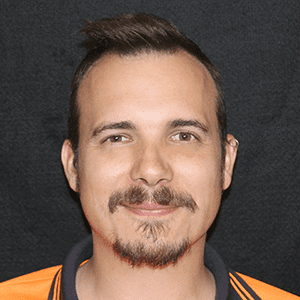 Andrew
Warehouse Manager
Andrew, Warehouse Manager
I have been working at Echidna since 2013 managing the incoming and outgoing orders, transport and logistics, stock control, storage control and general warehouse duties.
Doug
Warehouse & Dispatch
Doug, Warehouse & Dispatch
I have been in the industry for over 30 years working with Gary (my brother) when he first started back in 1988. As a warehouse and dispatch storeperson, my role includes dispatching, customer service enquiries, unloading and loading trucks, space management and inventory management. We pride ourselves on the service to our customers and our warehouse team is an integral part of our service culture and service delivery.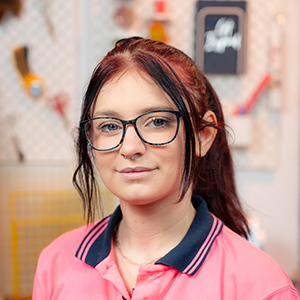 Tamara
Warehouse & Dispatch
Tamara, Warehouse & Dispatch
I've been interested in crafts and sewing since I was a small child, watching my mother fascinated. She always used her Bernina sewing machine to make quilts as well as dresses. From a young age, I wanted to do what my mum did. I wanted to learn how to hem my dresses and pants, repair clothing, and design new pieces to add to my collection. I started visiting Echidna as a kid with my mum, and bought my first sewing and embroidery machine from the Capalaba store.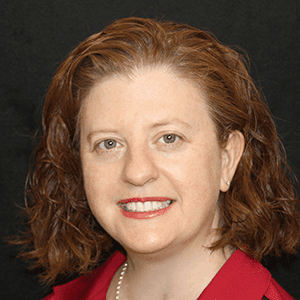 Michelle
Sales & Customer Service
Michelle, Sales & Customer Service
My love of sewing came from watching my Gran sew dresses for my Barbie on her Singer Treadle Sewing Machine. Years later, as well as a few machines later, I'm proud to be a part of the Echidna team passing on my knowledge to others eager to learn just as I was as a child. I started with Echidna in 2012 and for many years I was the voice at the end of the phone. I was also able to be in the showroom in both Capalaba and Mooloolaba teaching various sewing and embroidery techniques, Embrilliance and my favorite machine, the ScanNCut. With a background in Costume design and construction and my degree from NIDA, I always try to incorporate many features of my ScanNCut into my designs that have graced many Brisbane stages. I'm very excited for my next chapter with Echidna with running the Support Centre here at the Sunshine Coast.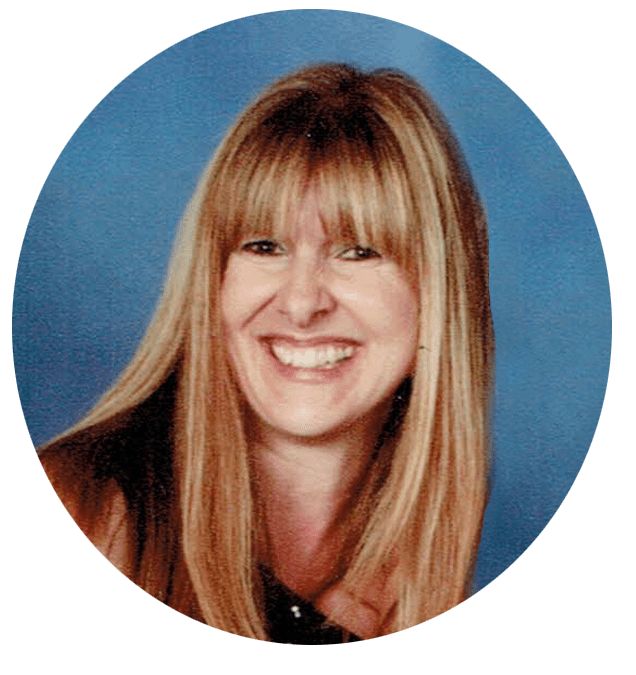 Renee
Store Manager
Renee, Store Manager
I've been in the industry for more than 25 years and love sewing, craft, quilting and home décor. I enjoy passing on my knowledge to our customers and it's very rewarding to be able to answer their questions or concerns and help them on their sewing journey. I've really enjoyed seeing sewing technology evolve over the years and I feel very lucky to help give our customers the best experience possible.

Fotini
Sales & Customer Service
Fotini, Sales & Customer Service
My career in the industry began over 25 years ago working as a sales consultant for Janome. Since then I have worked in various dealer stores in Melbourne selling Brother, Babylock, Janome, Pfaff and Husqvarna machines. I've always been a creative person who enjoys sewing, quilting, machine embroidery and patchwork in particular. What I love most about my job is meeting people, learning new skills and sharing my creative talents and knowledge with customers.

Christine
Sales & Customer Service
Christine, Sales & Customer Service
I have been sewing ever since my mother taught me as a young girl. Dressmaking is my 'thing' and I love to make my own unique clothes! I have been running my own sewing school for the last 10 years, and worked at Spotlight for 11 years. I love machine embroidery and like to embellish my garments with interesting designs. I also like to digitise and have used Generations, Embrilliance and Hatch software.