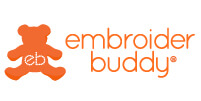 Embroider Buddy
Embroider Buddy developed a successful line of embroiderable quality plush toys with a large area to embroider and stuffing that can be removed and re-inserted easily.Embroider Buddies are the perfect gift to personalise for yourself or someone else. Plus, with a huge variety of adorable characters, there's one to suit everyone!
We are pleased to announce that Embroider Buddies have found a new home at
Cuddle & Keep Collective
. These adorable companions are now available for purchase from their new owners. Our trade customers can continue purchasing buddies at a great price by simply registering for a
trade account
at Cuddle & Keep Collective.
Visit Cuddle & Keep Collective →