Digitizing software trials and downloads
With digitzing and embroidery editing software, your creative options expand exponentially. There are various options available when choosing the right embroidery software to suit your skills and needs.
Whether you're looking to edit, customise and digitize designs, or try out monogramming and lettering, these programs allow you to achieve professional results. But, how do you know which program is right for you?
On this page, you can download software trials, full versions and user guides of the embroidery software that we offer including Embrilliance, Hatch, PE Design 11 and Perla. Use the trial versions to get a sneak peek of the software, using a small selection of its features and capabilities.
To find out more about digitizing, have a read of our informational articles here →
---
Embrilliance
Full Suite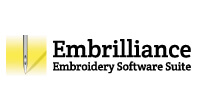 Embrilliance is an embroidery software perfect for any home embroiderer, with different modules to suit different needs. The full version download includes all modules requiring a serial number (which must be purchased) to activate. The modules in the Embrilliance suite include Essentials, Enthusiast, Density Repair Kit, AlphaTricks and various levels of Stitch Artist.
Demo
To try out all of the modules, download and install the Embrilliance Demo version below where you can individually select any module you wish to try. You will not be able to save files in this version, but you can trial all of the advanced features of Embrilliance.
Express Mode
The Embrilliance platform supports a free mode called 'Express Mode' which is run by skipping the serial number request when the program opens. Express mode allows anyone to use the popular .BX installer for fonts and embroidery shape collections that are sold on the internet. Just download the Full version via the button below.
Thumbnailer
Embrilliance Thumbnailer replaces your embroidery file icons with graphical previews in your operating system's file utilities. See file previews without opening the files.
---
PE Design 11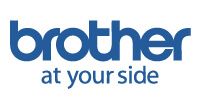 PE Design 11 is embroidery software packed with so many time-saving features that will help create more in less time. Imagine the capability to create your own fonts, stitches and designs- just once - to use many times on any garment. This software is for both the casual hobbyist or the home-based business entrepeneur.
You can download the trial version of PE Design 11 to grasp a feel on how this incredible software works. Note: You only have limited functions in this version.
---
My Design Center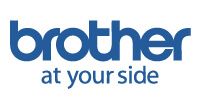 My Design Center is a Brother exclusive built-in design creation tool that allows you to convert graphical illustrations into embroidery stitch data. Featuring editing functionalities that allow you to create unique embroidery projects, you have numerous options to customise your designs.
My Design Center is only available on a selection of Brother machines, each model varying capabilities and functionalities.
Check out our article on My Design Center to find out all you need to know about this revolutionary feature.
---
Hatch

Hatch is a powerful embroidery software suite that won't overwhelm you! Including 4 levels - Basics, Customizer, Creator and Digitizer - it is the latest release from Australian company, Wilcom. Hatch gives you the essentials to edit, customise and auto-digitize designs, as well as carry out monogramming and lettering. It's higher end products also provide a comprehensive range of digitizing options so you can achieve professional results.There are also font packs available with Hatch to give you a wide range of design options
Experience the incredible capabilities of Hatch embroidery software and download the free full 30 day trial below.
---
Perla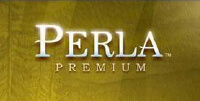 This digitizing software comes in 3 options - Perla 2200, 8800 and Premium. If you own Perla software, be sure to update it to the latest version regularly. Once you have installed the update, open your Perla software and select Help > About from the menu. The update will appear to the right of your version to indicate what build you are now on.