Merrowly Badge Tools for Embrilliance
Add On To Embrilliance Software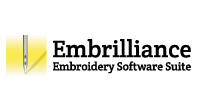 This software is available as a download only. When purchased, you will be emailed your serial number and more information to activate the module. Please note, you will receive your email within our business hours.
All prices are in Australian Dollars
New!
Pay in 4
4 payments of $74.75
4 payments of $74.75
Own it now, pay later
Please note: To run this module, you will need version 1.172 or later of Embrilliance on your device.
With the Merrowly software tool in Embrilliance, you can create classic patches. It is a versatile feature with an extensive collection of resources to allow you to achieve flawless patches. You can create professional looking patches for a variety of purposes, including clubs and sports, uniforms, costumes, special events and more.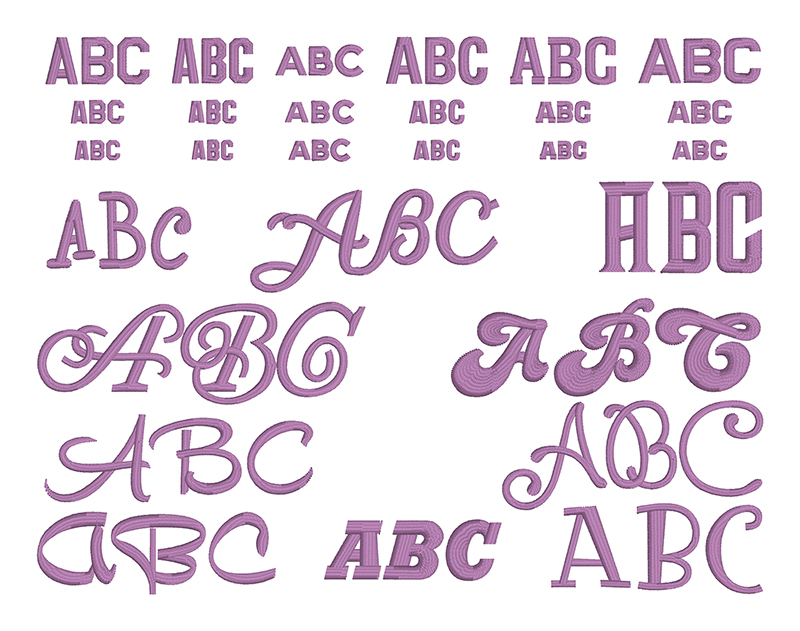 Included fonts & designs, curated for patches:
10 'fun fonts' - perfect for contoured name patches
6 small fonts - great for military & first responder emblems or anywhere that small, readable lettering is needed
3 sizes of each block font - includes mini and micro versions that use 60wt thread
Over 150 patch designs and edge shapes
Shields, rockers, banner and tabs
Baselines and envelopes for text drop - already placed to get you quickly into production
Classic and fun shapes also included
Merrowly's tools are based on a programmed machine embroidery stitch that mimics merrowing, a particular overlock stitch that creates authentic-looking patch edges. Using Merrowly, you can make one-of-a-kind patches with an edge that looks and feels like a true merrowed edge using only an embroidery machine, thread, and stabiliser.
Merrowly can generate a patch for any element on the design page. You can automatically surround all of the embroidery on your design page in a custom-shaped patch edge or a made-to-size circle, rectangle, or rounded rectangle, all with configurable parameters, with a single menu selection (Utility > Add Patch Edge).
Merrowly offers a controlled Interactive patch design, allowing you to choose your preferred way of patch building from the options below:
Freestanding: (Create with Fill) Make a patch from thread using freestanding lace-like technique that leaves full-coverage, fabric like background by stitching on an appropriate stabilizer
Directly on yardage: (Cut when Complete) Embroider as normal and cut manually either with scissors or a hot knife from the finished span.
Applique: (Using Pre-Cut, Hand-Cut in Hoop) You can use either traditional hand-cut methods or pre-cut applique pieces made by hand or machine. You can also save a cut-file or .svg to allow for electronic cutting. If you do not have the perfect color fabric or just like the texture of an embroidered background, Merrowly also has the option to add a light sketch-style fill for color and texture to the background of the patch.
Personalize your Patch Designs
Prepopulated envelopes or unique 'Baseline' components are included in several of our pre-made, scalable designs to make it easier to insert your text in the most common positions! Our 'Merrowly Patches' collection includes names already typed in; simply click the text, modify the Lettering tab, put in your name, and hit 'Enter' for a customised patch!
Basic Merrowly features Include:
Merge and save machine embroidery design files from virtually any source.
Export cut-files.
Create patch edges to wrap a page, as a circle/oval, square/rectangle with adjustable corner radius.
Use pre-made patches or choose from well over 100 shapes in the included Library.
Includes two sets of fonts: Uniform/Block small + micro and 60wt. and Fun fonts for name patches or any other embroidery use.
Color Sort for multiple-patch layup.
Create objects compatible with StitchArtist 3 for complete control and editing.
---
How to install your fonts/designs:
Once you have completed your purchase save the zip file to your computer

The file is located in your account folder on our webpage, simply click on the accounts tab across the top of the page, then under "My Orders" click on "Downloads"

Locate the file and save it to your computer (make sure you save it someplace where you will be able to find it)
Unzip the file and double click the unzipped file, follow the prompts to install the software. You will then be directed to insert your fonts 1 serial number. When this arrives via email simply copy and paste it directly into the serial number window and click OK to activate your fonts
Your fonts have now been installed and are ready to use
SKU: BL-MER
Merrowly Badge Tool

By: Rita on 27 April 2022

Still learning but very impressed!
(5)