How to use Platinum Tokens
How do you earn tokens?
Platinum members will earn 1 token on their very first order within each calendar month. Simply place one transaction over $0 with Echidna within a calendar month and you will earn one token. Note: You can only earn a maximum of 1 token in a month by placing orders.
Are there other opportunities to earn tokens?
There will be opportunities for Platinum members to earn bonus tokens through various promotions or limited-time offers.
How do you redeem tokens?
Tokens can be spent online, in-store, or over the phone. Simply log in to your online account to ensure your Platinum membership is recognised, and your tokens will be available in your account.
When you navigate to your Account home once you have logged in, you will see how many Platinum Tokens you have available.

When you view a redeemable product, you can use your tokens when you are on the product listing. It will display the number of tokens needed to purchase that product and a "Purchase with Token" button. Simply click on this button.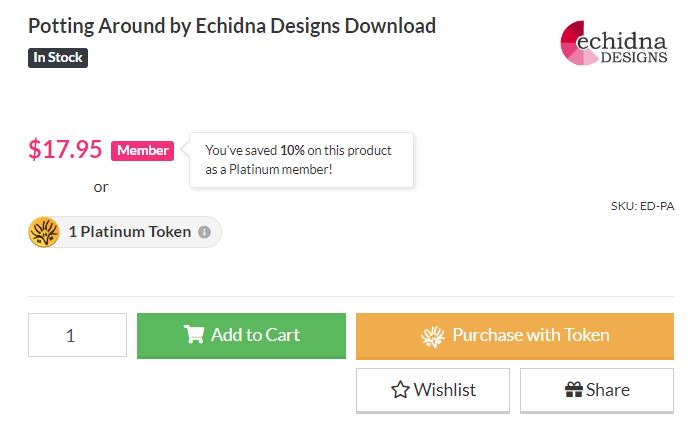 A popup tab will appear, asking you to confirm your token purchase. Click on "Purchase Now".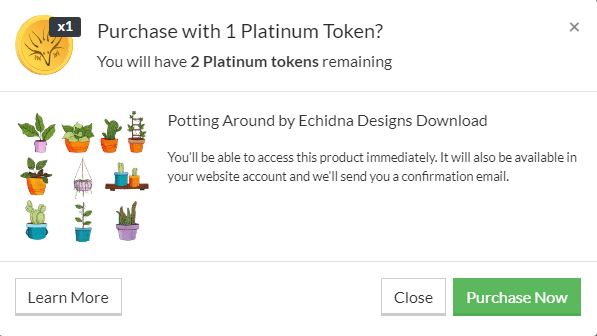 Once you have completed your purchase, your files will be available to download on the product listing. They will also be in the "My Downloads" tab in your account.
Any products purchased with tokens or products that you have previously ordered will display an alert to let you know you own that product and provide a button to download the files or view all your downloads.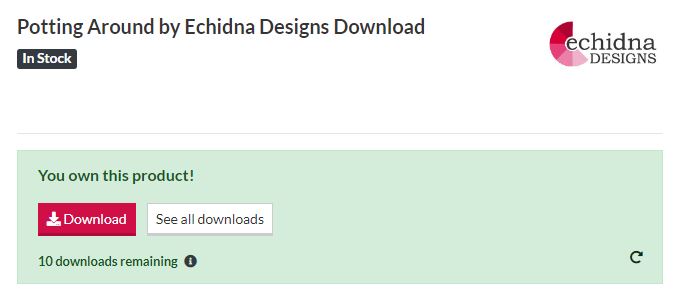 If you are not logged into your online account, any Platinum Token-eligible product will prompt you to log in.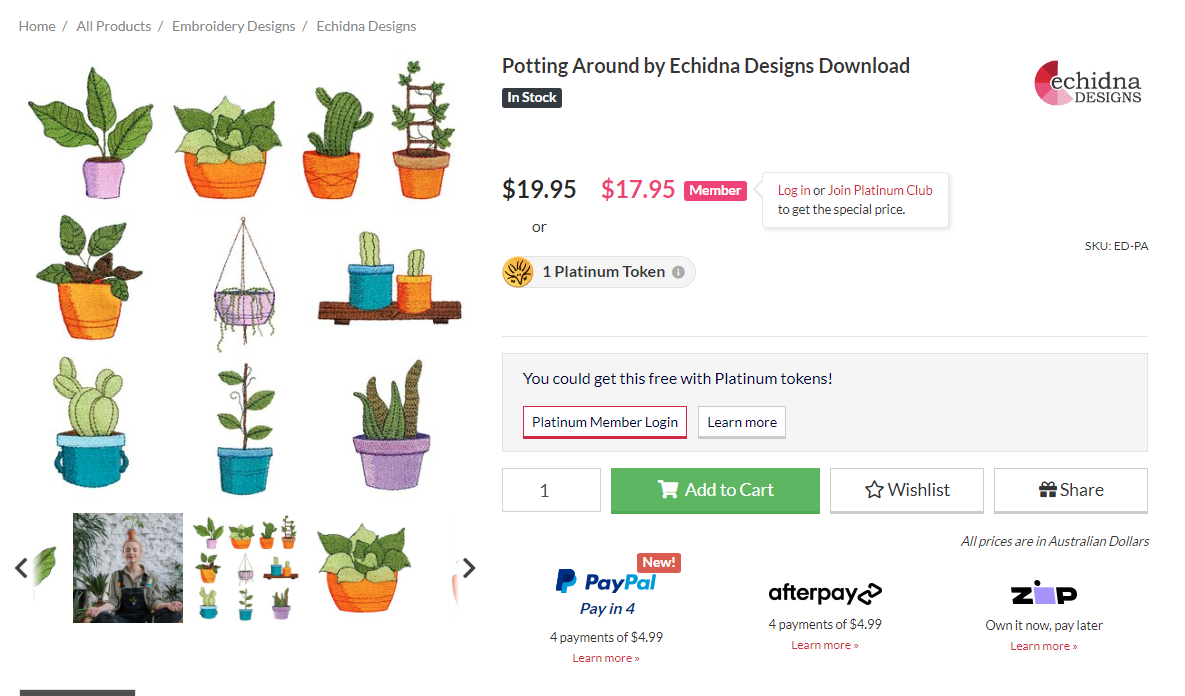 Can I redeem my tokens in-store?
Yes, our staff can assist you to redeem your tokens in-store. However, as token-eligible products are digital, you will require an online account to access the downloadable files from home. Your downloadable files will appear in your online account once you have checked out.
What products are eligible to be purchased with Platinum tokens?
Tokens can be spent on selected digital products only. View eligible products →
Do tokens expire?
Platinum tokens are valid whilst your Platinum Club membership is current.
Can tokens be transferred to other Platinum members?
No, your Platinum tokens are yours to spend!
Can tokens be redeemed for cash?
No, tokens can only be redeemed on selected digital products.
Do Platinum tokens replace Platinum Rewards Points?
No, Platinum tokens are an additional benefit on top of Platinum Rewards Points. Tokens cannot be converted to rewards points or vice versa.
Are Platinum tokens replacing the free monthly embroidery design?
Yes. However, your earned Platinum tokens will now allow you to choose a free monthly digital product!
Can I earn tokens if I am not a Platinum member?
Our Platinum tokens are available exclusively to our Platinum members. You can join today and start earning all the benefits including rewards points, free shipping on orders over $75, and so much more! Learn more →