This software is available as a download only. When purchased, you will be emailed your serial number and more information to activate the module. Please note, you will receive your email within our business hours.
All prices are in Australian Dollars
New!
Pay in 4
4 payments of $61.75
4 payments of $61.75
Own it now, pay later
Keep all your embroidery files organised
If you're fairly new to embroidery, Organizer V3 is the perfect starter experience. Keep track of all your design files by organising them in a friendly library. Once you choose your fabric, the software will automatically suggest the best stabiliser for your needs and set the optimum stitch settings. With Organizer, you have that feeling of comfort like someone is there to hold your hand as you learn.
With a library of brilliant features, you will gain the confidence to enjoy your machine embroidery and have fun. Organizer allows you to search and manage designs easily, convert to the most popular file formats, resize designs accurately, edit & optimize design colours and so much more. Plus, V3 offers new and improved features like simulation sewing, auto-fabric settings, hoop management, multi-position hooping, enhanced stitch quality and more support for Brother PES formats.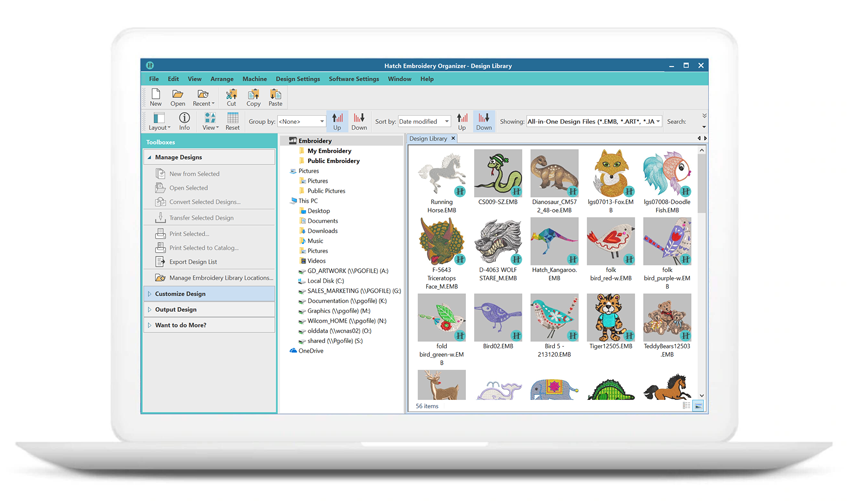 ---
UPDATED

Sample & Alphabet Designs

Hatch V3 includes new sample and alphabet designs (2) that were created to be used with the new features. Choose from a wonderful library of designs that were created for features like laydown stitch, hand stitch, reef photostitch, colour photostitch and more. This includes standard designs, emoji designs with a variety of characters, objects & symbols, 25 vintage border designs, cross-stitch designs and others.

Plus, 6 quilt labels have also been added!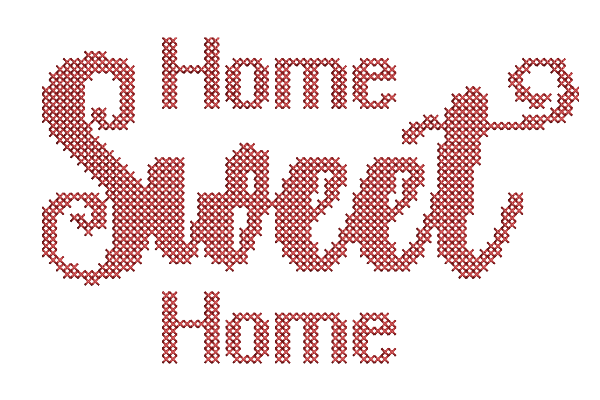 ---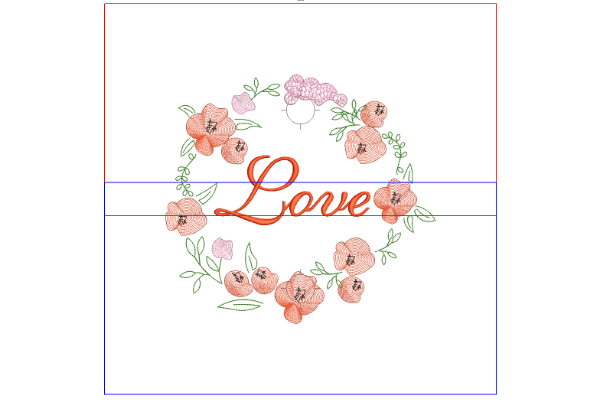 Updated

Multi-position Hoops

You can set multiple hoops, split the design into sewing fields and output the design to multiple files, each with just 1 click. Hoopings can be viewed before you finish to save time and get the perfect result. Digital placement markers can be added for perfect hoop positioning.

Hatch 3 now supports all known Brother and Babylock multi-position hoops, as well as the ability to split files into separate hoopings. Hoops include:
100mm x 172mm
130mm x 300mm
360mm x 360mm
Please note: VP3 files are not supported for some Husqvarna Viking hoops.
This feature is limited in Organizer. When using a multi-positional hoop in the software, objects must fit wholly into one of the sections of the hoop. Large designs that fit across the entirety of the hoop cannot be split. This can be done in Composer and Digitizer.
---
NEW

Center All Feature

Hatch Embroidery automatically centres your design in the hoop by default. With the new manual option, you can lock the hoop position which means it won't automatically centre while you are digitizing.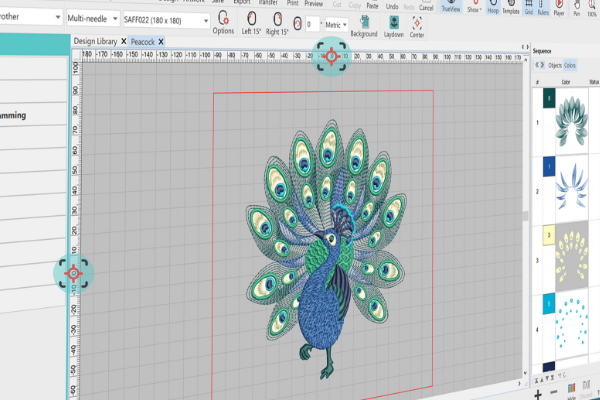 ---
UPDATED

Machine Support

With improved support and enhancements for domestic machines, Hatch V3 can accommodate for many popular single-needle and multi-needle machines of all types and models.

Machine file improvements have also been made to support many popular machine file formats.
UPDATED

Hoop Management

You'll enjoy the hooping enhancements in Hatch V3 which provide better hoop management for use with your designs. With a hoop list tailored to your machine and model, you can easily find and select hoops compatible with your machine. Plus, you can also create and add custom hoops that are suitable for your machine.
Plus, enjoy your favourite original features!
---
Organise your Designs
Search, sort and browse embroidery designs throughout your PC. Design Library organizes all your designs and you can view them without needing to open them up!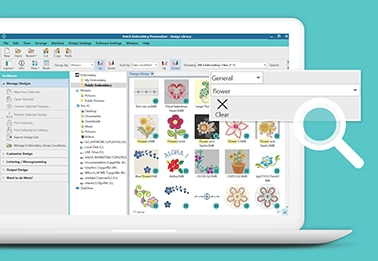 ---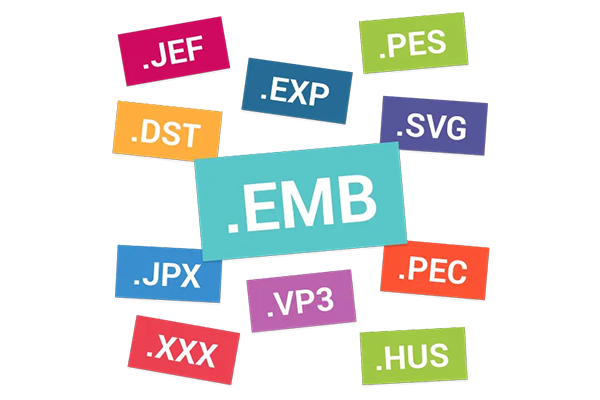 Convert File Formats
Batch-conversion saves you time. Easily convert your designs to the most popular file formats, so they're ready to be used on almost all embroidery machines.
---
Recolour Designs
Recolour your design by choosing any colour or selecting from hundreds of thread charts. You have the ability to change the colour of a single object, or multiple at once.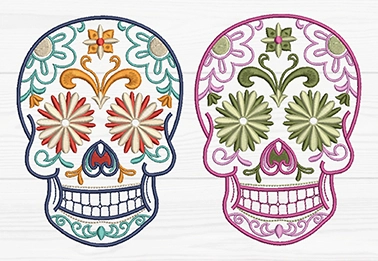 ---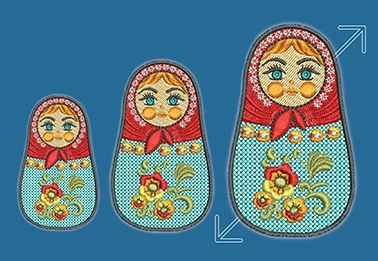 Resize Your Designs
Resize true object-based designs in Hatch V3. It will recalculate the stitches required for perfect results.
---
Combine Designs
Create unique, personalised designs with the ability to combine both text and objects.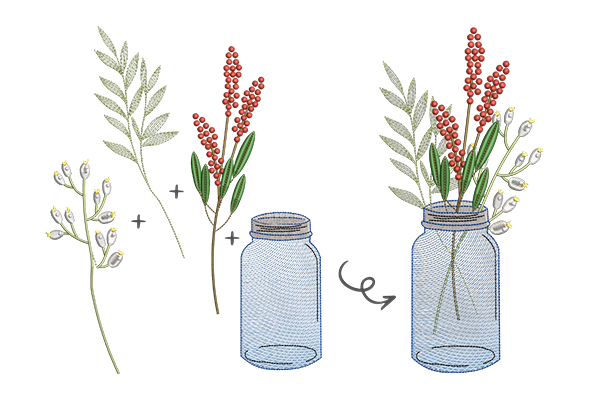 ---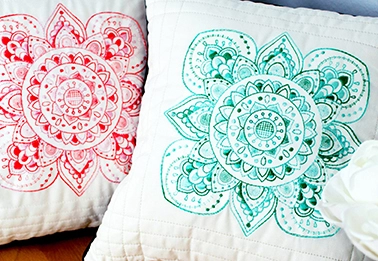 Customise Designs
Customise designs to your liking with features like rotation, stitch spacing adjustment (density), recognising stitches to convert to objects and more.
---
Stitch Simulator
Save time, money and supplies by testing your designs on-screen before going to your machine. The TrueView stitch simulator will show how your design will stitch out.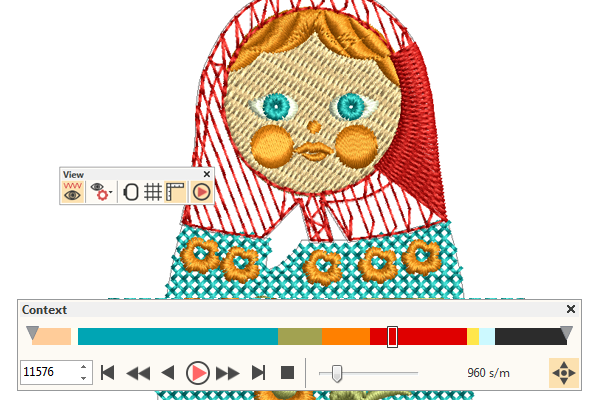 ---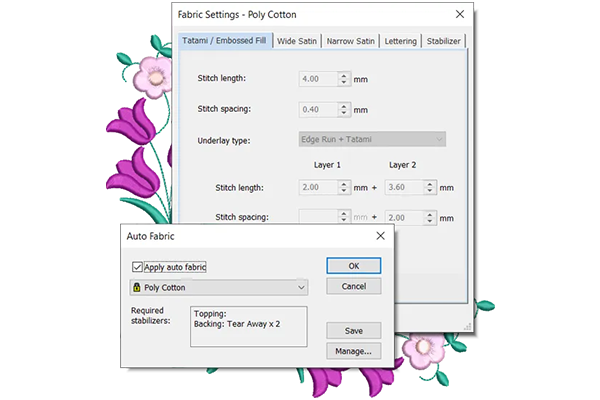 Auto Fabric
Hatch will automatically adjust the underlay, pull compensation and density for your chosen fabric for best stitch results.
---
Stabilizer Recommendation
With the Auto-Fabric feature, Hatch will recommend the appropriate stabilizer so can achieve the best stitch results every time.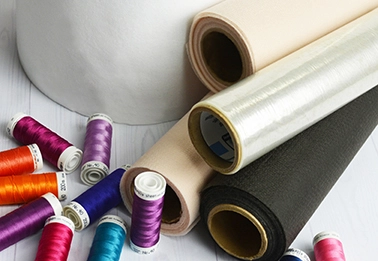 ---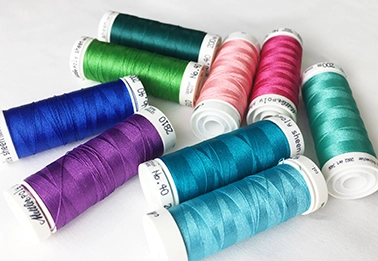 Match Your Thread Brand
Hatch includes a number of thread charts so your colour matching is perfect. Edit the existing or create your own custom charts.
---
Compare all four levels of Hatch embroidery software and their key features to find out which one is best suited for you using our comparison chart →
Experience the Hatch Embroidery Digitizer for yourself.
Experience the incredible capabilities of Hatch embroidery software and download the free full 30 day trial below. Should you decide to purchase Hatch in the future, you'll also receive an exclusive Silver Pass to the Hatch Academy worth $199USD.