Hatch Embroidery Digitizer Version 3 Update from Version 1 by Wilcom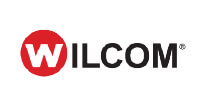 This product is an update from Version 1 to Version 3 of Hatch Digitizer. If you own Version 2, you will need to purchase the Version 2 to Version 3 Update here →
This software is available as a download only. When purchased, you will be emailed your serial number and more information to activate the module. Please note, you will receive your email within our business hours.
All prices are in Australian Dollars
New!
Pay in 4
4 payments of $129.91

4 payments of $129.91
Own it now, pay later
Designed for beginner and experienced digitizers, Hatch Digitizer V3 combines all of the V1 and V2 module features with vast enhancements and improvements, plus world-class manual digitizing and applique tools. Experience powerful editing options, multi-hooping, sequencing, monogramming, lettering & mapping, resizing, recolouring, sample designs and so much more.
With Digitizer V3, you have the ability to achieve professional quality embroidery results every time. Enjoy true manual digitizing, turn photos into memorable embroidery, try redwork for creating simple artistic designs, combine multiple objects into one and use the 108 professionally digitized fonts for lettering.
New & improved features:
Hand Stitch effect to achieve designs with a more natural, vintage, homemade feel
Reef PhotoStitch converts images to detailed designs with a style reminiscent of a coral reef
Colour PhotoStitch for creating embroidery from photographs and other images
Keyboard Design Collection provides an easy way to map alphabet & other designs to keyboard characters
Laydown Stitch automatically creates a light fill to flatten the nap of textured fabrics like terry toweling
PhotoFlash achieves a vintage line printer look
Freehand Digitizing allows you to draw directly on the screen
Close Shape Capability means you can close any object with a straight line or curved line
Multi-Position Hoop capability allows you to set multiple hoops, split the design into sewing fields and output the design to multiple files
Fills & Motifs for you to add beautiful textures and borders to your embroidery designs
Monogramming templates ready to be stitched out, or create your own with 236 ornaments and 80 borders
Sample & Alphabet Designs that were created for particular features like laydown stitch, hand stitch and reef photostitch
Hoop Management allows you to easily find and select hoops compatible with your machine, plus create and add custom hoops suitable
Machine Support accommodates for many popular single-needle and multi-needle machines of all types and models
Sequence Docker provides an easy way to view colour blocks and individual objects so you can rearrange them to establish the stitching order
Experience the incredible capabilities of Hatch embroidery software and download the free full 30 day trial.
Compare all four levels of Hatch embroidery software and their key features to find out which one is best suited for you using our comparison chart →
UPDATE TO HATCH

By: Catherine on 6 September 2020

GOOD SO FAR JUST STARING TO USE AGAIN
(5)