Auto-Digitize or Manually Digitize

with Hatch Embroidery Digitizer
Hatch Embroidery is an excellent embroidery software for hobbyists and home embroiderers. It provides everything you need to create simple or extravagant embroidery designs. Now with even more features and improved tools, Hatch V3 has expanded your freedom and digitizing capabilities even more.
Designed for beginner and experienced digitizers, Hatch V3 combines all of Digitizer V2 module features with vast enhancements and improvements, plus world-class manual digitizing and applique tools. Experience powerful editing options, multi-hooping, sequencing, monogramming, lettering & mapping, resizing, recolouring, sample designs and so much more.
With Hatch V3, you have the ability to achieve professional quality embroidery results every time. Enjoy true manual digitizing, turn photos into memorable embroidery, try redwork for creating simple artistic designs, combine multiple objects into one and use the 108 professionally digitized fonts for lettering.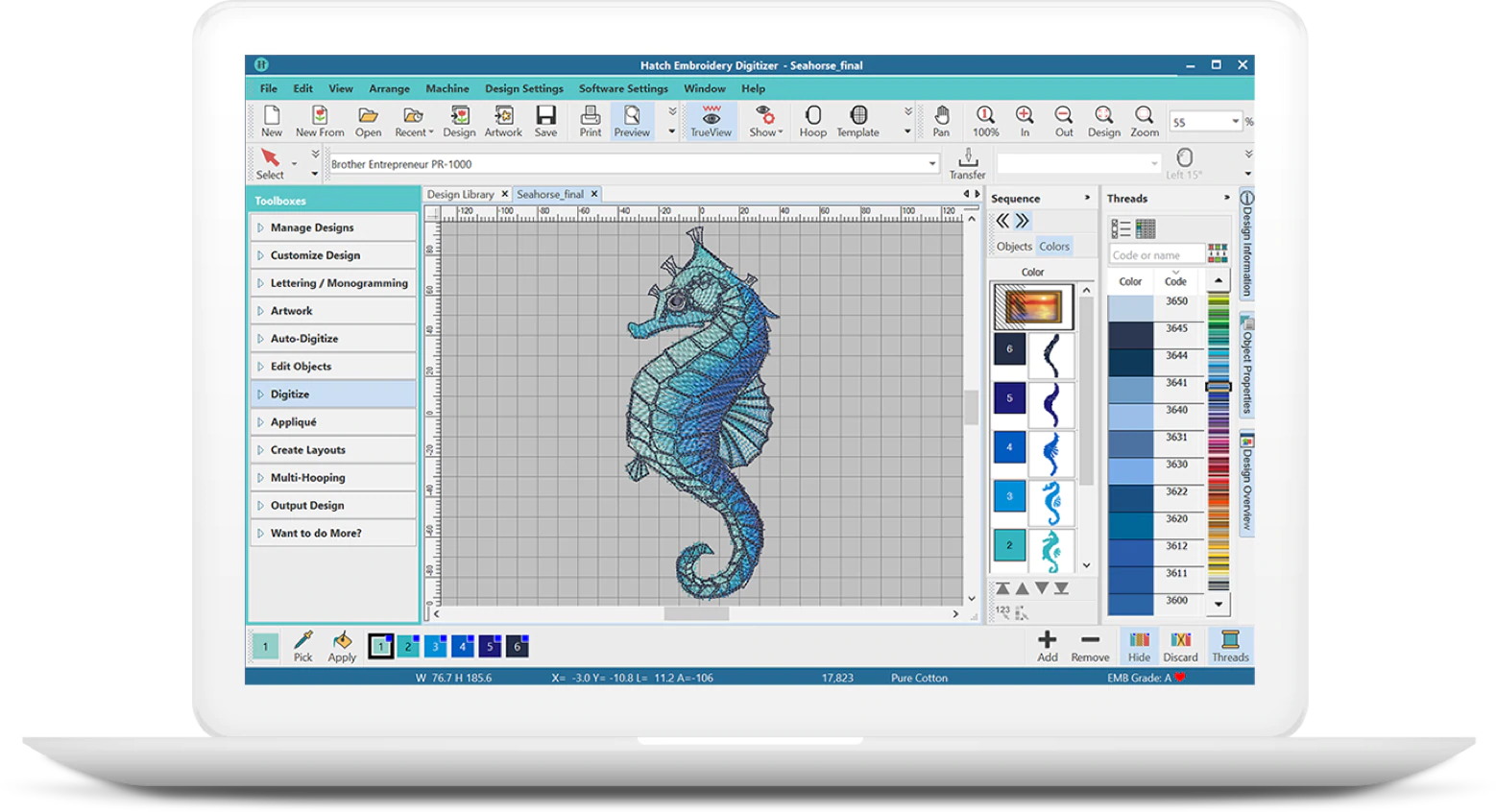 To organise
FlexPay
, call us today on 1800 000 360. Discounted prices are not available with FlexPay
---
NEW

Hand Stitch

Wanting to create a unique stitch effect different from the perfect machine stitching you achieve every time? The Hand Stitch effect creates an organic hand embroidery effect by randomising the spacing, angle and length of the stitches. It can be applied to an entire design with just a single click so you can create embroidery with a more natural, vintage, homemade feel.
---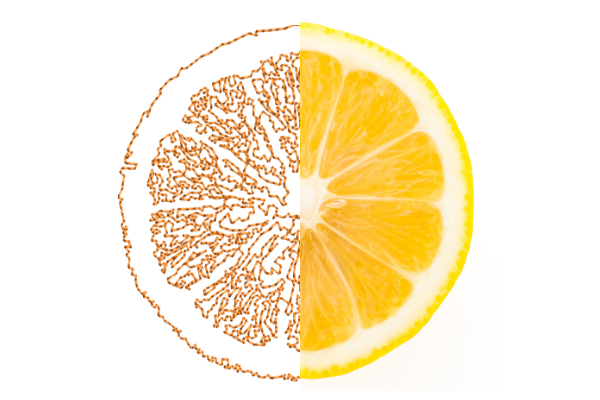 NEW

Reef PhotoStitch

The Reef Photo Stitch feature allows you to convert black and white or grayscale images to detailed, artistic digitized designs. It concentrates on the darker areas of the image, creating a unique artistic style reminiscent of a coral reef.
---
NEW

Colour PhotoStitch

Use the Colour PhotoStitch effect to create embroidery from photographs and other images. This improved feature produces variegated stitching using multiple thread colours allowing for more flexibility with colours and stitch setting adjustments. Create customised projects and gifts from personal photos!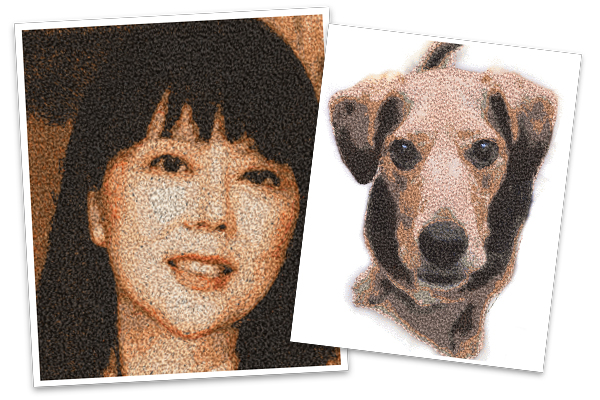 ---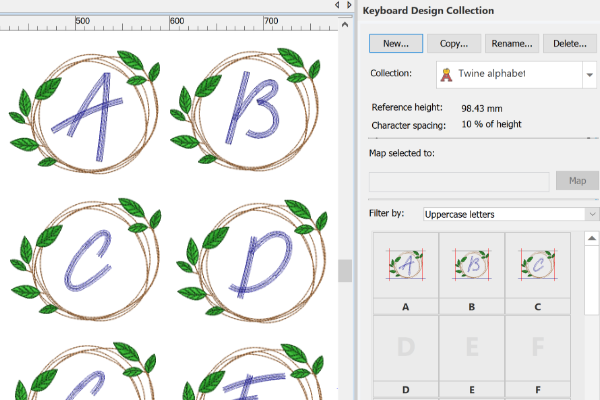 NEW

Keyboard Design Collection

Embroidery character designs and lettering fonts are very popular for many hobbyists. After purchasing these designs from third-party suppliers, users want to be able to use them in their embroidery software by mapping them to keyboard characters. The Keyboard Design Collection feature in Hatch allows you to do this!

Pre-mapped keyboard design collections are also included under the lettering tab for immediate use.
---
NEW

Laydown Stitch

The Laydown Stitch feature will automatically create a light fill to flatten the nap of textured fabrics like terry toweling and fur. This is to prevent the stitches from getting lost in the nap of the fabric, so you can achieve clean, visible embroidery.

This tool also includes a stitch type with the option of one or two layers with adjustable stitching length, angles and spacing.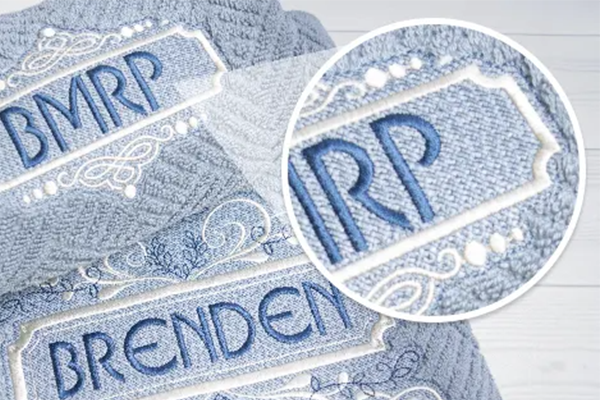 ---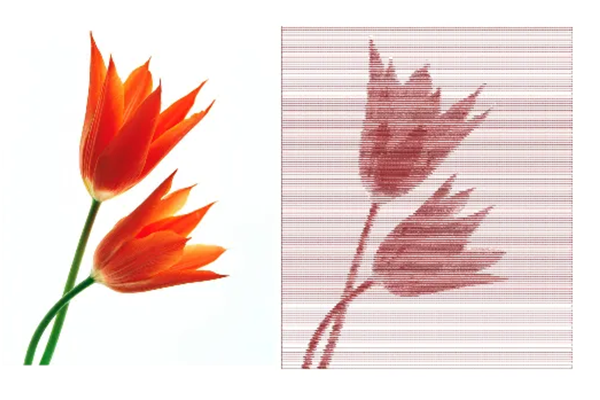 NEW

PhotoFlash

Achieve a vintage line printer look using PhotoFlash, which creates a one-colour Photo Stitch from varying spacing.
---
NEW

Freehand Digitizing

Using the freehand tools, create artistic effects. Draw directly on the screen, similar to free-motion embroidery work or hand embroidery.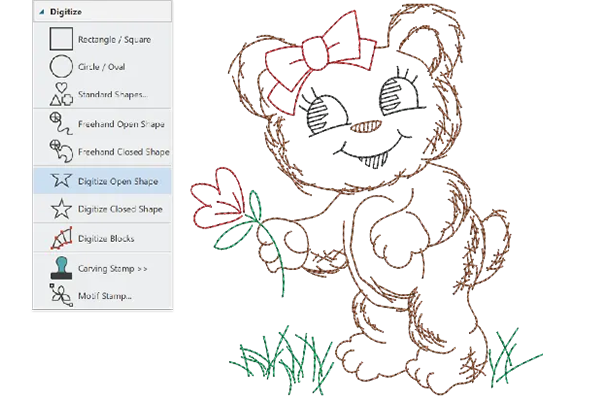 ---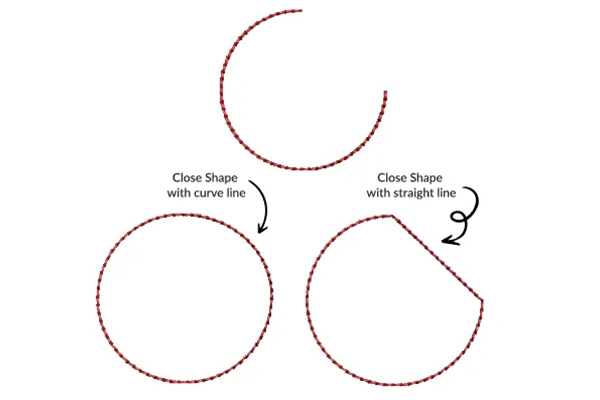 NEW

'Close Shape' Capability

Sometimes, an object appears to be closed, but it was either created using the Open Shape tool or converted from a vector object that was open. In order to address this problem, Hatch Embroidery 3 includes two new commands, Close Shape with Straight Line and Close Shape with Curve Line. You can close any object with a straight line or curved line.
---
NEW

Center All Feature

Hatch Embroidery automatically centres your design in the hoop by default. With the new manual option, you can lock the hoop position which means it won't automatically centre while you are digitizing.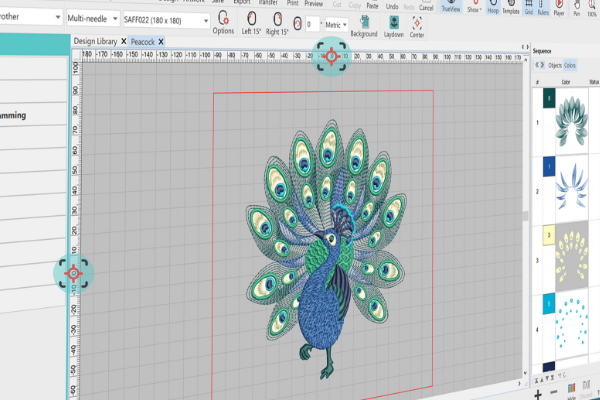 ---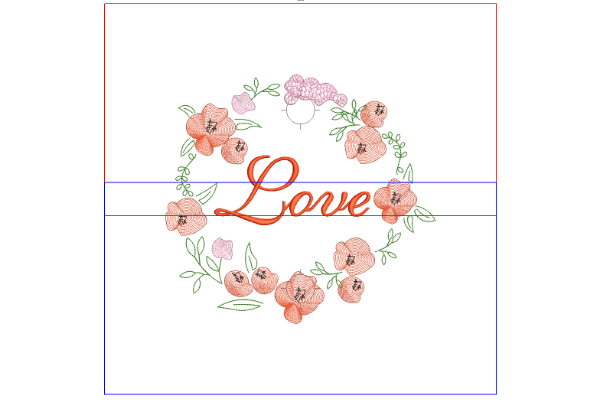 Updated

Multi-position Hoops

You can set multiple hoops, split the design into sewing fields and output the design to multiple files, each with just 1 click. Hoopings can be viewed before you finish to save time and get the perfect result. Digital placement markers can be added for perfect hoop positioning.

Hatch 3 now supports all known Brother and Babylock multi-position hoops, as well as the ability to split files into separate hoopings. Hoops include:
100mm x 172mm
130mm x 300mm
360mm x 360mm
Please note: VP3 files are not supported for some Husqvarna Viking hoops.
---
UPDATED

Fills & Motifs

Add beautiful textures and borders to your embroidery designs. With endless combinations, the creativity is in your hands.

Hatch V3 includes 4 new motif categories including a huge library of 281 fills and 148 motifs.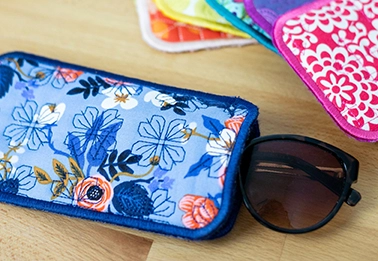 ---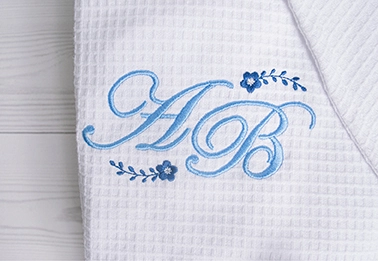 UPDATED

Monogramming

Hatch V3 includes 74 professionally designed monogram templates that ready to be stitched out, or you can create your own with the 236 ornaments and 80 borders also included.

The Urban Collection now includes 10 new monogram templates offering you more design options. All monogram templates have also been updated with the same background colour.
---
NEW

Digitized Fonts

With 10 new digitized fonts + 5 new japanese fonts, you have the freedom to create unique designs. These fonts were professionally created to deliver the best quality lettering - now with lettering improvements.

Plus, 10 new Tatami patterns and 6 quilt labels have also been added!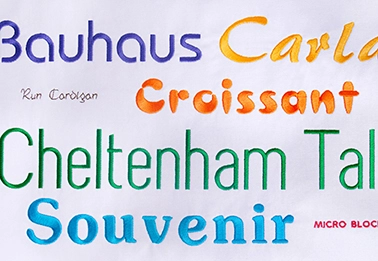 ---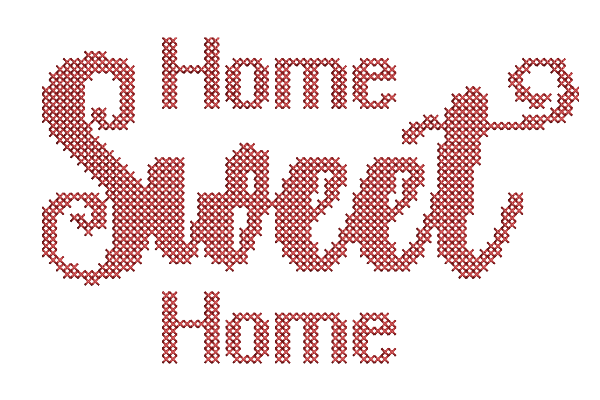 UPDATED

Sample & Alphabet Designs

Hatch V3 includes new sample and alphabet designs (2) that were created to be used with the new features. Choose from a wonderful library of designs that were created for features like laydown stitch, hand stitch, reef photostitch, colour photostitch and more. This includes standard designs, emoji designs with a variety of characters, objects & symbols, 25 vintage border designs, cross-stitch designs and others.
---
UPDATED

Sample Artwork

You'll find 55 new sample artwork image files that include PNG, vector (EPS) and CorelDRAW vector files (CDR). These new sample files cover a great selection of categories including baking, emojis, gardening, holidays and outlines and are great for mockups on items like shirts.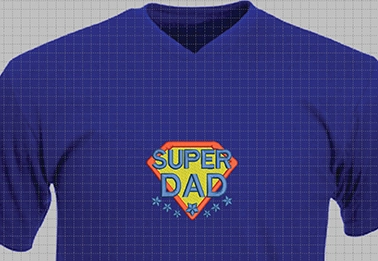 ---
UPDATED

Machine Support

With improved support and enhancements for domestic machines, Hatch V3 can accommodate for many popular single-needle and multi-needle machines of all types and models.

Machine file improvements have also been made to support many popular machine file formats.
UPDATED

Hoop Management

You'll enjoy the hooping enhancements in Hatch V3 which provide better hoop management for use with your designs. With a hoop list tailored to your machine and model, you can easily find and select hoops compatible with your machine. Plus, you can also create and add custom hoops that are suitable for your machine.
---
UPDATED

Sequence Docker

The sequencing toolbox now combines colouring and selection in reshape mode. Sequence Docker provides an easy way to view colour blocks and individual objects in a design via the objects view and numbers, so you can rearrange them to establish the stitching order. This feature will reduce many common user errors and save hours of time.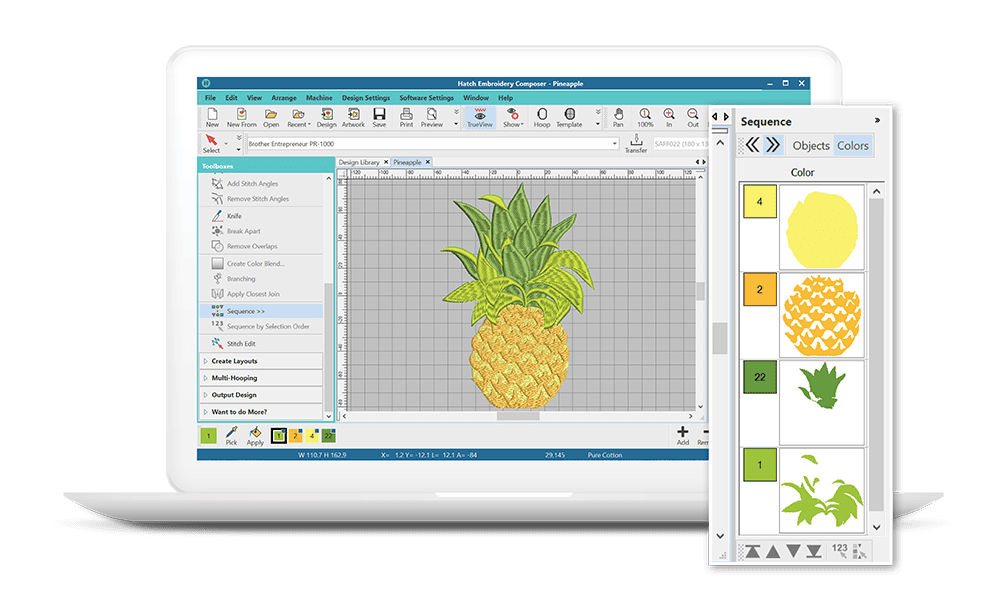 ---
NEW

In App Hits

Learning Hatch Embroidery can take some time. From within the software, the new Hints docker is a valuable learning resource. When the docker is open (the default), whenever a feature is selected, context-sensitive help appears. Each hint provides a short feature description as well as a link to a short video. Additionally it includes a link to the Hatch Academy and a reference to the relevant topic of the user handbook.
Plus, enjoy your favourite original features!
---
Manual Digitizing
The only limit to your designs is your imagination. With 8 powerful tools, endless creative stitch types and the freedom to personalise, you can create unique designs for your projects.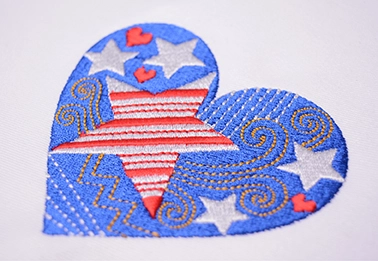 ---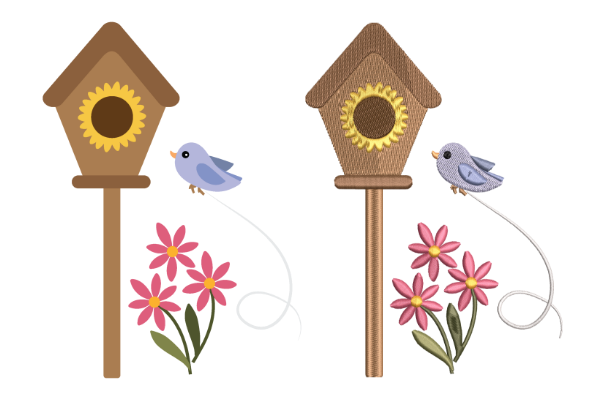 Auto-Digitize
Click-to-Stitch is like child's play. Take existing artwork and create beautiful embroidery designs without the technical know-how. Hatch will even choose the best colours, shapes and sequence for you!
---
Get artistic with Redwork
Unlock an ethereal artistic embroidery style with the beautiful Redwork look. Available in multiple outline types, Hatch Embroidery will calculate the fastest and most efficient route to stitch out your designs.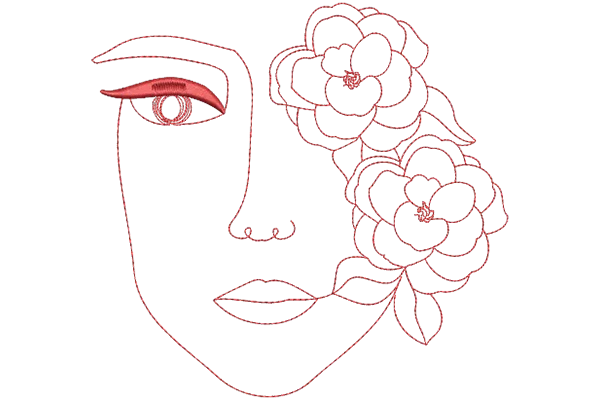 ---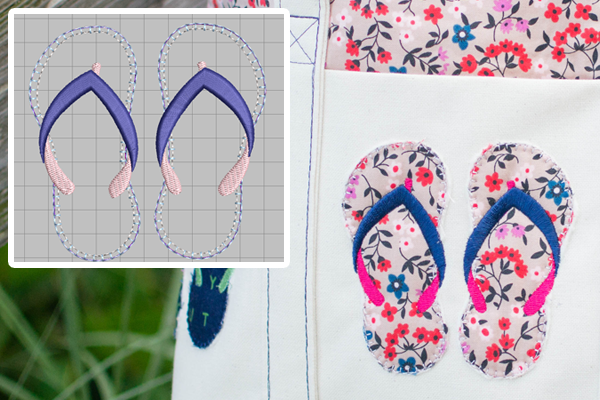 Appliqué digitizing tools
A special new set of tools, designed specifically for appliqué designs, gives you more control. From simple to sophisticated, you can create exciting designs using one of the four cover stitches, or no cover stitch at all and create your own. Select from one colour of multiple colour stops, optimize the stitch order and easily convert a closed object to applique with one click. When you are finished, simply export to SVG for your cutting machine.
---
Elastic Embossed Fills and Outlines
Be more creative than ever before whilst continuing to achieve accurate and clean designs. These fills and outlines will turn with the shape of the objects.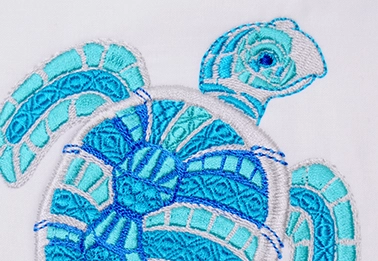 ---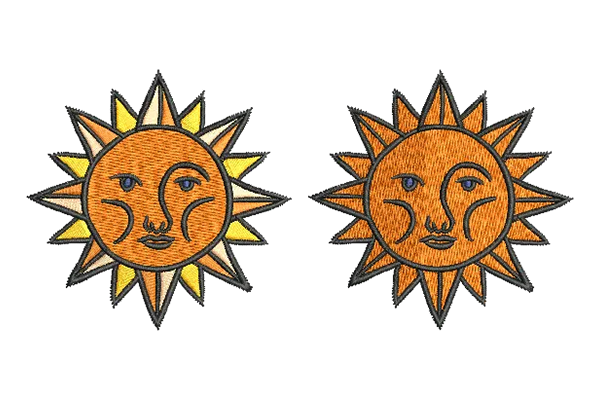 Weld objects together
Joining two or more embroidery objects is very common and previously quite time consuming. The new Weld tool can do this in a single click, saving hours of digitizing time.
---
Create SVG cut files
Want to create amazing appliqué designs? Using precision cutting files is essential. Now you can export your appliqué or closed objects as SVG files in seconds.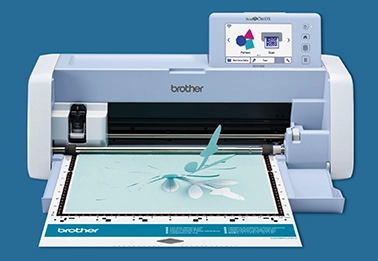 ---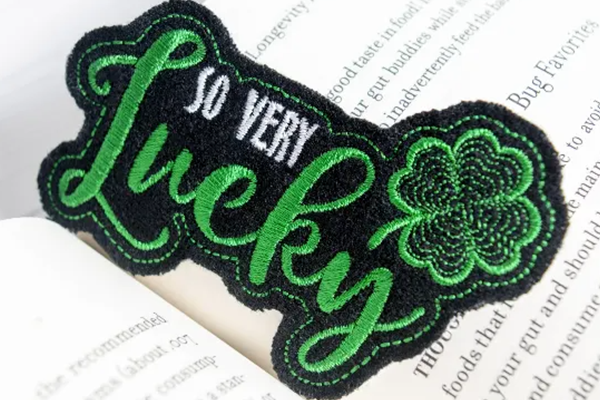 Enhanced Offsets
Take Offset designs to the next level by selecting the type of corner. You can also choose to create Offsets in holes!
---
Mirror-Copy Tool
With the mirror-copy feature you can duplicate and mirror objects or entire designs simultaneously. Any number of rows or columns can be set. This tool is perfect for creating decorative borders.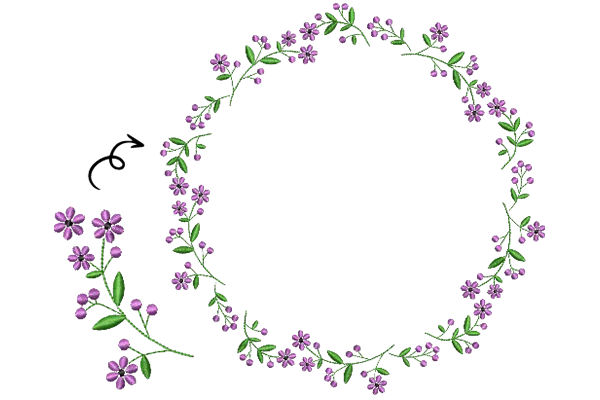 ---
Copy Array Tool
For speedier stitchouts, make multiple copies of designs spread in rows and columns. Color blocks are sequenced automatically.
---
Enhanced Knife Tool
The Knife Tool allows you to cut run stitches so you can split monograms, in addition to adding text and doing so much more.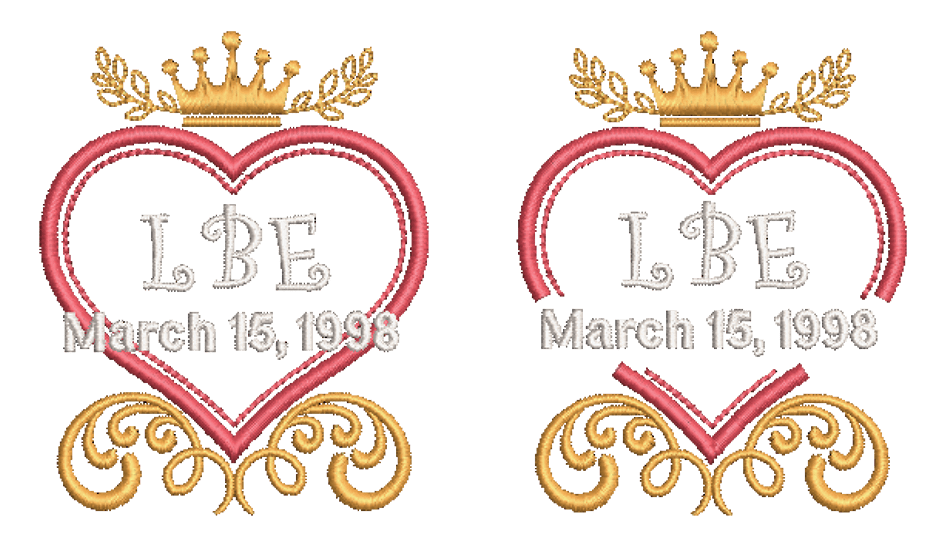 ---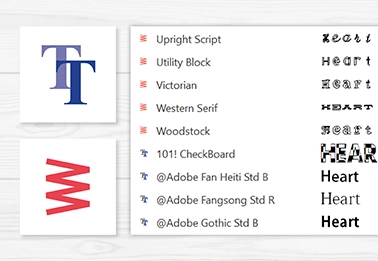 TrueType & OpenType Fonts
You can expand your library by converting TrueType or Open Type fonts from your Windows system into embroidery. Professionally digitized fonts deliver the best results.
---
Organise your Designs
Search your entire PC in seconds and view designs without opening them up.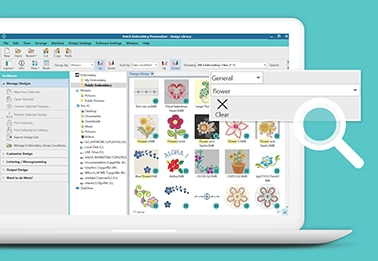 ---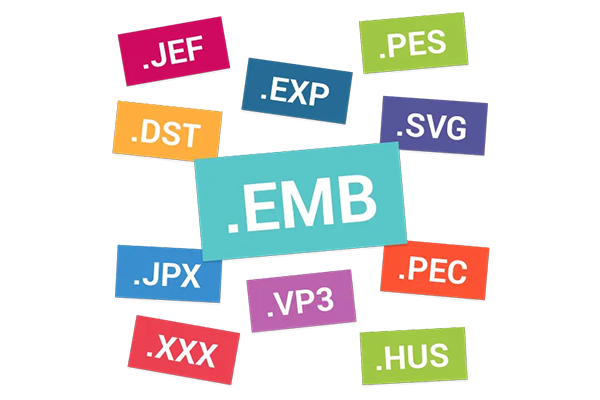 Convert File Formats
Batch-conversion saves you time. Easily convert your designs to the most popular file formats, so they're ready to be used on almost all embroidery machines.
---
Recolour Designs
Recolour your design by choosing any colour or selecting from hundreds of thread charts. You have the ability to change the colour of a single object, or multiple at once.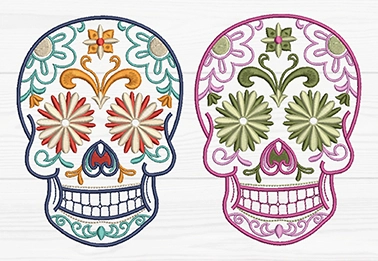 ---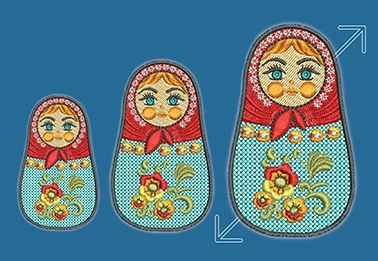 Resize Your Designs
Resize true object-based designs in Hatch V3. It will recalculate the stitches required for perfect results.
---
Combine Designs
Create unique, personalised designs with the ability to combine both text and objects.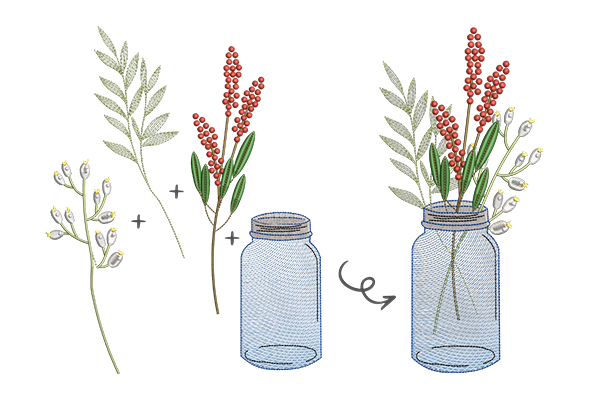 ---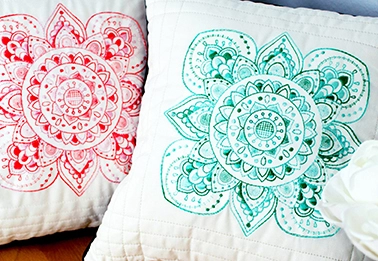 Customise Designs
Customise designs to your liking with features like rotation, stitch spacing adjustment (density), recognising stitches to convert to objects and more.
---
Stitch Simulator
Save time, money and supplies by testing your designs on-screen before going to your machine. The TrueView stitch simulator will show how your design will stitch out.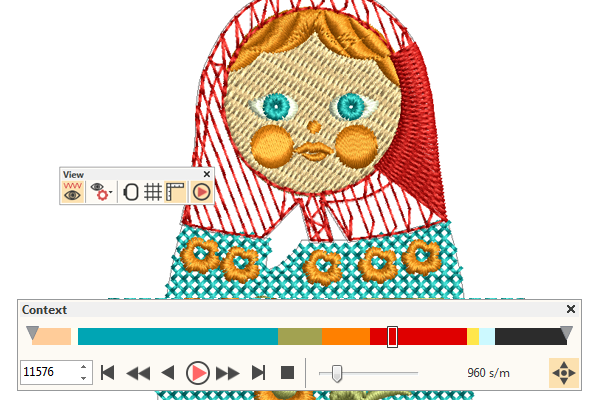 ---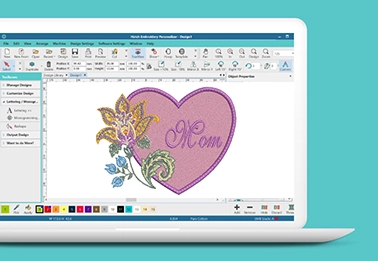 Standard Shapes Tool
Use our large library of shapes to quickly digitize and convert a shape into an appliqué to create a new unique design.
---
Auto Fabric
Hatch will automatically adjust the underlay, pull compensation and density for your chosen fabric for best stitch results.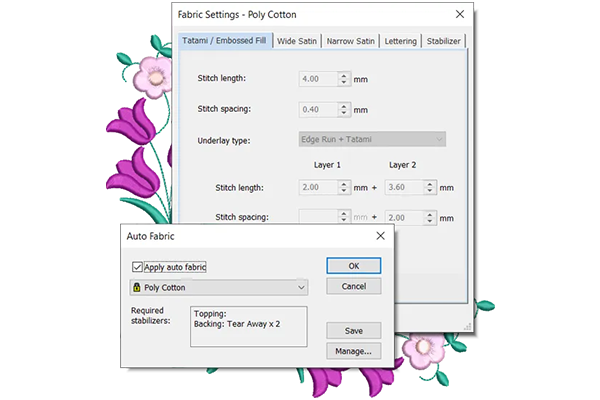 ---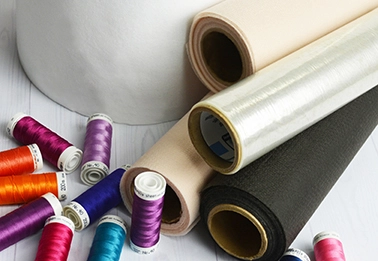 Stabilizer Recommendation
With the Auto-Fabric feature, Hatch will recommend the appropriate stabilizer so can achieve the best stitch results every time.
---
Match Your Thread Brand
Hatch includes a number of thread charts so your colour matching is perfect. Edit the existing or create your own custom charts.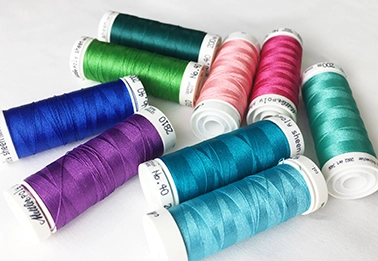 Colour blending
Add/remove stitch angles
Break-apart tool for lettering, monograms and objects
Ambience quilting
Outline/Run stitch types
Branch objects
Tatami and fill stitch types
Digitize, fill and remove holes
Plus so much more!
---
Hatch Add-on GEMs
Cross Stitch GEM
With this Hatch add-on GEM, you can create beautiful Cross Stitch designs. Use the collection of easy-to-use design tools to digitize your own cross stitch designs or import artwork and images to auto-digitize. Transform a drawing, use an existing design or create one from scratch! Learn more about the Cross Stitch GEM here →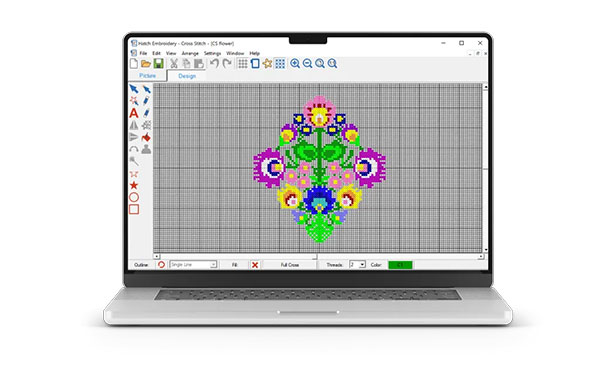 ---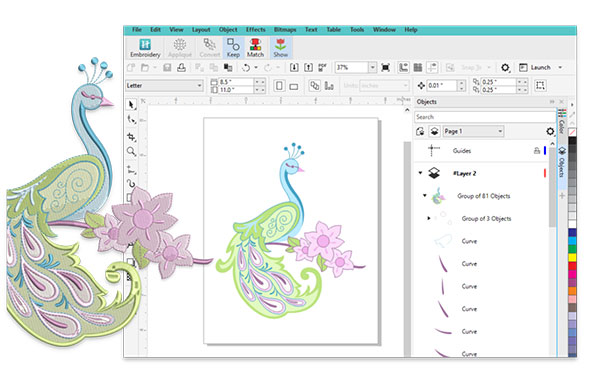 CorelDRAW GEM
Hatch's CorelDRAW add-on GEM allows you to create and edit beautiful graphics which can then be imported into Hatch to produce amazing auto-digitizing results. With easy-to-use graphical drawing tools, converting controls that put you in the driver's seat, Corel PowerTRACE, bitmap image adjustment tools and more, you have so much creative freedom! Learn more about the CorelDraw GEM here →
---
Compare all four levels of Hatch embroidery software and their key features to find out which one is best suited for you using our comparison chart →
Experience the Hatch Embroidery Digitizer for yourself.
Experience the incredible capabilities of Hatch embroidery software and download the free full 30 day trial below. Should you decide to purchase Hatch in the future, you'll also receive an exclusive Silver Pass to the Hatch Academy worth $199USD.
Flexible payment options
We've made Hatch Embroidery Digitizer so affordable with our FlexPay option. Get Hatch today and pay over 12 monthly payments.
To organise FlexPay, call us today on 1800 000 360.
Note:
Promotion codes are NOT valid with FlexPay orders.
A valid credit card is required.
If your purchase/instalment fails:

If the instalment fails, the system will make 3 more attempts every 24 hours before cancelling.
SKU: W-DigitizerV3
Be The First To Review This Product!
Help other Echidna Sewing Pty Ltd users shop smarter by writing reviews for products you have purchased.