TNC 75/11 Embroidery Needle - 100 Pack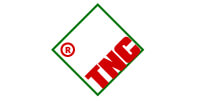 All prices are in Australian Dollars
New!
Pay in 4
4 payments of $14.99

4 payments of $14.99
Own it now, pay later
Embroidery needles have a comparatively larger eye than universal needles which accounts for smooth thread flow while sewing.
These are suitable for thicker threads and denser designs and will help with fabric puckering and thread splitting.
Size 75/11 - pack of 100
For stitching embroidery designs on light to medium weight fabric.
SKU: TNCEMB75_100P
Barcode: 7427270361182
TNC 75/11 Embroidery Needle - 100 Pack

By: Kate on 9 July 2021

These are great needles & very good value. They are all I use for both my machines.
(5)
needles

By: Chris on 22 May 2021

they are great needles
(5)
convenient

By: Lee on 9 July 2020

The ease of having these on had, I've had no problems with them, also having a bulk pack your not also looking for needles.
(5)
More From This Category