Schmetz Gold Titanium Embroidery Needles Size 75/11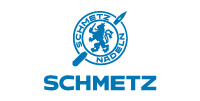 This unique Gold Embroidery needle from Schmetz is suitable for use in sensitive stitching due to its exceptional qualities. Even large embroidery motifs with tens of thousands of stitches can be created without changing the needle. From the first to the final stitch, you produce a consistent stitch pattern.
These needles are made with a combination of hard chrome and titanium nitride. These properties provide a much higher hardness level to the needle, giving it excellent longevity.
Features:
4 x harder surface compared to nickel
Ultra-hard needle point
Large, hard-coated eye
Light ball point
Use:
Great choice for beginners
Can be used in all conventional household sewing and embroidery machines
Ideal for embroidery designs with a higher stitch number
Quantity: Five (5) needle per card.

| | |
| --- | --- |
| SKU | SCHMETZ-EMBGOLD |
| Brand | Schmetz |
| Products available | |
| NE1014H | Schmetz Gold Embroidery Needles Size 90/14 |
| NE1013H | Schmetz Gold Titanium Embroidery Needles Size 75/11 |
Embroidery needles

By: Lynn on 23 October 2021

Amazing value, these needles are terrific for all embroidery. Most reliable.
(5)
Embroidery Needles

By: Lynn on 19 October 2021

Well worth the extra money. 100% confident in their use on all projects.
(5)
75/11 Gold Titanium Embroidery Needles Schmetz

By: Judith on 17 April 2020

Love these have try different embroidery needles but I keep coming back to this one
(5)