Polyester Twill Fabric: C1 Racing Red - 152cm x 1 metre
Polyester Twill Fabric is extra stiff, to reduce interlining usage. Made from top-quality polyester raw material, it has a highly consistent fabric structure and thickness, and lasts through washes.
This fabric is perfect for use when making embroidered badges, cap manufacturing and is ideal for any project where structure is required. Choose from a selection of gorgeous colours and get creative!
Please note: This fabric is sold in pre-cut metre lengths (152cm wide and 1 metre long). The quantity number you enter is how many metres you are ordering.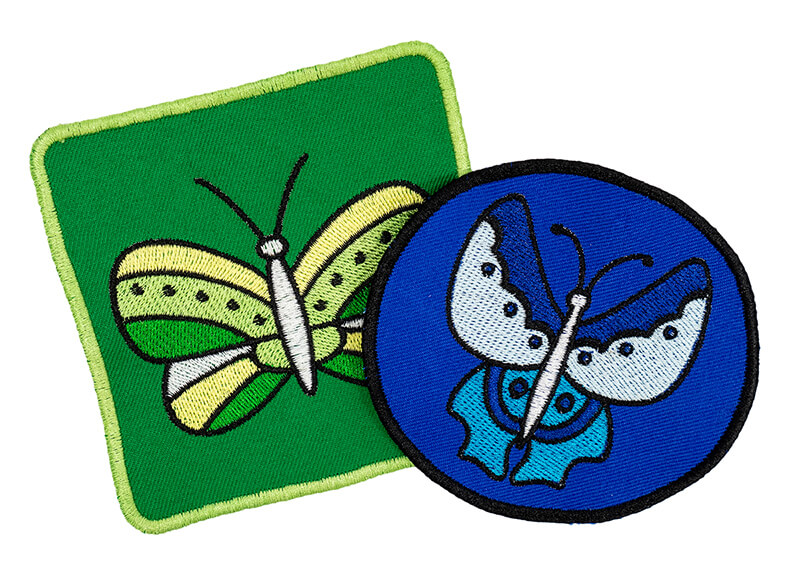 | | |
| --- | --- |
| SKU | E-PTF |
| Brand | Echidna |
| Products available | |
| E-PTF-RR | Polyester Twill Fabric: C1 Racing Red - 152cm x 1 metre |
| E-PTF-De | Polyester Twill Fabric: C2 Deep Sea - 152cm x 1 metre |
| E-PTF-HY | Polyester Twill Fabric: C3 Happy Yellow - 152cm x 1 metre |
| E-PTF-Ch | Polyester Twill Fabric: C4 Cherry - 152cm x 1 metre |
| E-PTF-CG | Polyester Twill Fabric: C5 Calm Grey - 152cm x 1 metre |
| E-PTF-CW | Polyester Twill Fabric: R10 Clear White - 152cm x 1 metre |
| E-PTF-RB | Polyester Twill Fabric: R11 Rich Blue - 152cm x 1 metre |
| E-PTF-DC | Polyester Twill Fabric: R13 Dark Chocolate - 152cm x 1 metre |
| E-PTF-CB | Polyester Twill Fabric: R14 Coffee Break - 152cm x 1 metre |
| E-PTF-DS | Polyester Twill Fabric: R15 Dust Storm - 152cm x 1 metre |
| E-PTF-JG | Polyester Twill Fabric: R16 Jungle Green - 152cm x 1 metre |
| E-PTF-Sa | Polyester Twill Fabric: R17 Sangria - 152cm x 1 metre |
| E-PTF-WW | Polyester Twill Fabric: R18 Warm White - 152cm x 1 metre |
| E-PTF-Su | Polyester Twill Fabric: R6 Sunrise - 152cm x 1 metre |
| E-PTF-Sp | Polyester Twill Fabric: R7 Space - 152cm x 1 metre |
| E-PTF-SB | Polyester Twill Fabric: R8 Simple Blue - 152cm x 1 metre |
| E-PTF-M | Polyester Twill Fabric: R9 Maroon - 152cm x 1 metre |
Twill Fabric - Blue

By: Denise on 2 February 2023

I purchased this to make badges/patches but as yet I have not used it due to finishing off other projects. It seems to be very good quality and for what I want it for you get quiet a lot for the price. I will revise this review once I get going on my project
(5)
Twill Fabric - White

By: Denise on 2 February 2023

I purchased this to make badges/patches but as yet I have not used it due to finishing off other projects. It seems to be very good quality and for what I want it for you get quiet a lot for the price. I will revise this review once I get going on my project
(5)
Twill Fabric - Green

By: Denise on 2 February 2023

I purchased this to make badges/patches but as yet I have not used it due to finishing off other projects. It seems to be very good quality and for what I want it for you get quiet a lot for the price. I will revise this review once I get going on my project
(5)