Save money and buy in bulk lengths! Grab it in black and white, in both gloss and matt finishes. The Metamark M7A No Bubbles vinyl is a premium grade sign-making vinyl that performs well in the hot and harsh Australian environment, at an unbeatable value for money. Metamark M7A No Bubbles is the same premium outdoor adhesive vinyl as Metamark M7 but it has micro-channels in the lay flat release liner to allow for air to escape when applying to surfaces hence our reference as "no bubbles".
The soft and pliable properties of the Metamark M7 face film allows for easy cutting and weeding which makes it an excellent choice for most crafting and general signage applications where permanent adhesion and longevity is required. Dry apply method is recommended only.
Choose your desired length, 10m, 25m, or 50m lengths, perfect for small and large businesses.
Enjoy the long-term benefits of this vinyl with an amazing 5 years of durability!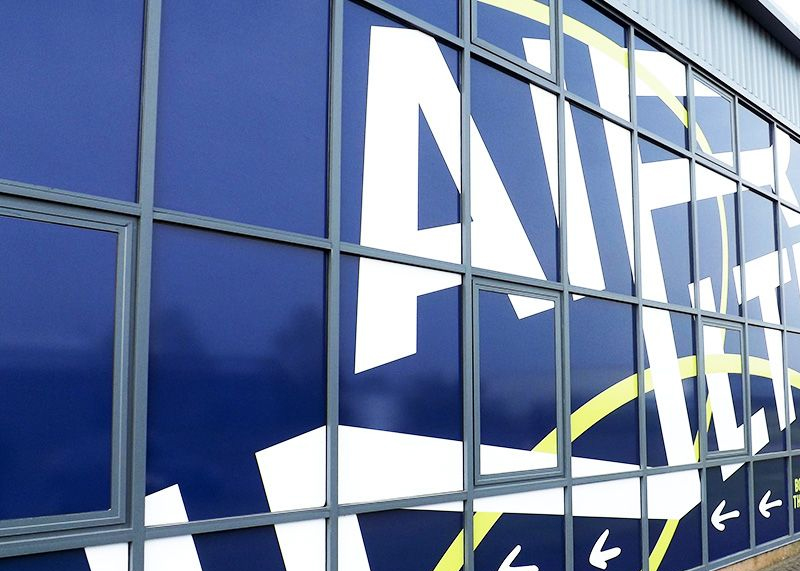 Features:
70 Micron Polymeric Calendered Vinyl
Permanent Clear Solvent Based Adhesive - Apex
140gsm Kraft (Mauve Print) Liner. M7-100 White Gloss and M7-101M White Matt have a blue contrast liner
Durability - 8 years for Black and Whites, 7 year for Colours and 5 years for Metallic shades
Fire Rating - Class B. BS EN 13501-1:2007
May be applied with a wet or dry application
| | |
| --- | --- |
| SKU | M7-BULK |
| Brand | Metamark |
| Products available | |
| M7A-110-10 | Black Gloss 30cm x 10m M7A (No Bubbles) Metamark Permanent Adhesive Vinyl Bulk Roll |
| M7A-110-50 | Black Gloss 30cm x 50m M7A (No Bubbles) Metamark Permanent Adhesive Vinyl Bulk Roll |
| M7A-111M-10 | Black Matt 30cm x 10m M7A (No Bubbles) Metamark Permanent Adhesive Vinyl Bulk Roll |
| M7A-111M-50 | Black Matt 30cm x 50m M7A (No Bubbles) Metamark Permanent Adhesive Vinyl Bulk Roll |
| M7A-100-10 | White Gloss 30cm x 10m M7A (No Bubbles) Metamark Permanent Adhesive Vinyl Bulk Roll |
| M7A-100-50 | White Gloss 30cm x 50m M7A (No Bubbles) Metamark Permanent Adhesive Vinyl Bulk Roll |
| M7A-101M-10 | White Matt 30cm x 10m M7A (No Bubbles) Metamark Permanent Adhesive Vinyl Bulk Roll |
| M7A-101M-50 | White Matt 30cm x 50m M7A (No Bubbles) Metamark Permanent Adhesive Vinyl Bulk Roll |