Best Press Starch Spray - Lavender Fields 473ml
Clear starch & sizing alternative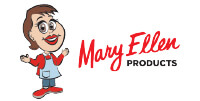 All prices are in Australian Dollars
New!
Pay in 4
4 payments of $3.83
4 payments of $3.83
Own it now, pay later
Mary Ellen's Best Press non-aerosol spray starch is earth and people friendly. This crisp spray starch has a lovely lavender scent and as the bottle is clear you can easily see how much is left.
Best Press is more effective than any starch you've ever used. After using it you'll never go back to ironing with spray starch!
With Best Press you won't have flaking or clogging and there will be no white residue left on dark fabrics.
Save time and money:
Two products in one – starch and sizing
Use on all fabrics
No clogging = no waste
No flaking, even on dark fabrics
No residue or shine
No spotting
Makes ironing easier
Relaxes stubborn wrinkles
Safe storage – doesn't attract bugs
Acid free
Guards fabric from soiling
Size: 475ml (16.9 fl oz) plastic bottle
SKU: MN60031
Barcode: 035234600313
Fantastic product

By: Helen on 31 January 2022

Absolutely love this spray starch. Works heaps better than store bought. I use it for applying a couple of layers of starch and then using friction pens for marking fabric. Irons out perfectly.
(5)
Best Press Starch Spray - Lavender Fields 473ml

By: Joy on 18 March 2021

love this product and use it all the time for my Patchwork
(4)
Mary Ellens Best Press

By: Derrek on 9 July 2020

This is the first fabric spray that actually gets rid of wrinkles in fabric plus there is no sticky residue left on your iron and I like the smell love it
(5)