Virtual Events

Receive expert knowledge and education online through our virtual events! From anywhere in Australia or New Zealand, you can attend an online event with Echidna in the comfort of your own home. These virtual events will be provided via video content and just like in a classroom, your teacher will be guiding you through the class. What's even better is that you have the ability to pause, rewind or simply replay these videos at your own leisure which means you won't miss a thing!
Kimberbell Sugar Plum Jubilee
During this event you will create a festive holiday garland and receive a bonus CD with seven additional designs! With bright candy colours and darling dimension, the Sugar Plum Jubilee is a sweet celebration.
Book Now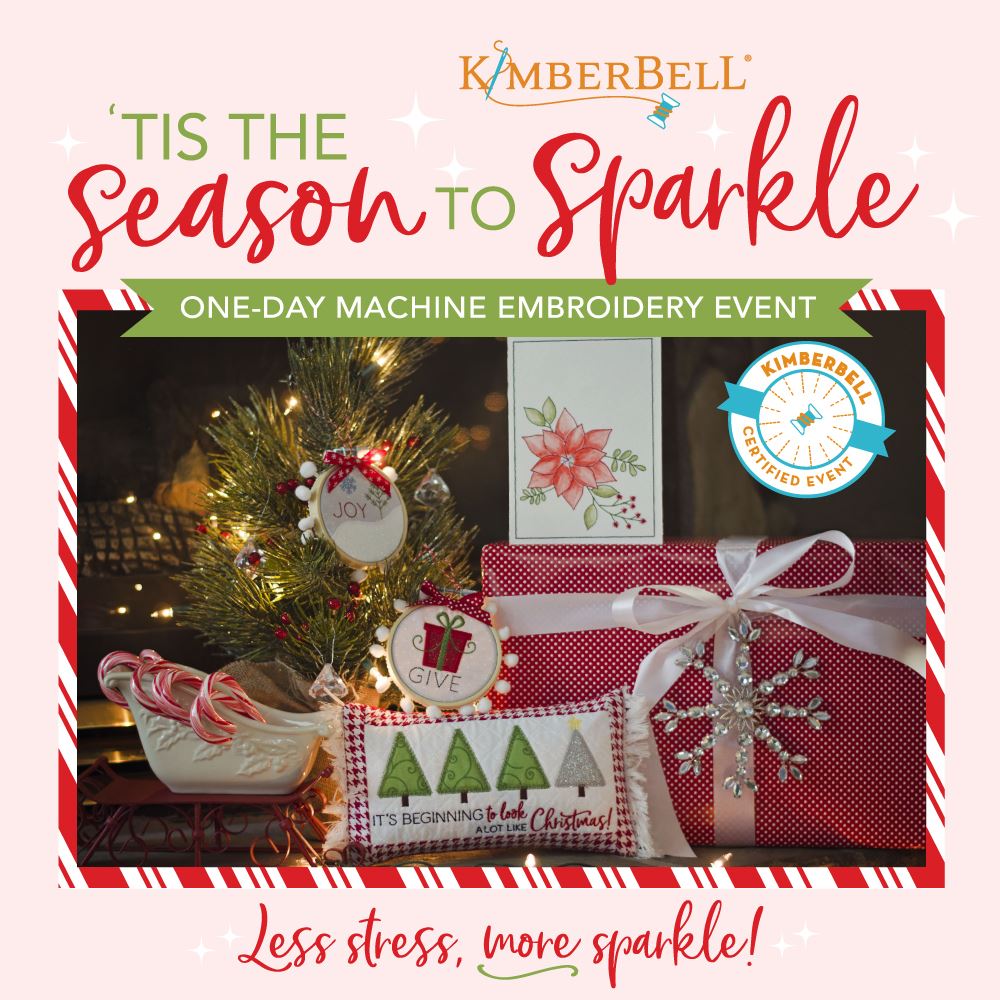 Kimberbell Tis The Season To Sparkle
In this one day event, you'll create four festive projects including a quilted decorative pillow, Christmas ornaments and a premium watercolour card. Channel your festive spirit ready to sparkle and shine for Christmas time!
Book Now
Cancellation Policy
Full refunds are available up to four weeks prior to the event date. We may apply a full account credit within the last four weeks at our discretion. To request a cancellation, please contact us by emailing sales@echidnasewing.com.au or call us on 1800 000 360