Thor Smart Traveller Surge Protector with figure 8 connector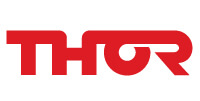 All prices are in Australian Dollars
New!
Pay in 4
4 payments of $24.99

4 payments of $24.99
Own it now, pay later
The Thor Smart Traveller Surge Protector is perfect for around the world surge protection! It's extremely handy when travelling and for use in caravans. Featuring a figure 8 plug, it connects directly to your machine so you can protect your machine from damage anywhere, anytime.
Noise filter
2-prong style connector (C6)
RJ45 patch cord included
Surge protection indicator light (Active when lit)
30,000 amps
Fits 2 pin notebook computers
International voltage protection 110V-240V
100% Australian own and compliant
Includes 6 year free replacement warranty
Technical specifications:
100-250VAC, 50/60HZ
Reaction <1 Nano second
Clamping voltage 275V
Max amps absorption 30,000 amps (equivalent to 10,000 amps using UL 1449 standard)
Noise filtration protection RFI & EMI
SKU: STN2
Thor Smart Traveller.

By: Christine on 10 March 2020

What a great product. With a tight sewing room, I often had trouble plugging into my machines, now I have this device permanently plugged in and with the lead it is so easy to plug into. Wish I had bought more for when we're travelling in the van.
(5)