Thor surge protector with figure 8 connector (STViQ2)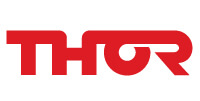 All prices are in Australian Dollars
New!
Pay in 4
4 payments of $49.99
4 payments of $49.99
Own it now, pay later


The STViQ features a patented regeneration technology that provides absolute protection and ultimate filtration. You could expect a standard power board to survive 1 or 2 exposures at 6600V. The STViQ was exposed to 100 strikes of 6600V within just 1 hour and performed as if it was brand new with no signs of damage or stress.
The slimline design of the STViQ makes it easy to store or attach behind wall mounts or brackets. It's great for projectors, computers, laptops and is the perfect surge protector for any sewing or embroidery machine compatible with a figure 8 plug.
Understanding Power
Specifications
240VAC, 50HZ, 5AMP, 1200W
Reaction speed less than 1 nanosecond
Clamping voltage 275VAC
Surge and filter protection
Patented SC regeneration technology
23,000 joules
Exposed to 6600 volts with no damage
Wall bracket mount design application
IEC connector
3 pin adaptor
Cable length - 1.2m
Dimensions: 160mm (L) x 25mm (H) x 25mm (W)
Includes
FREE connected equipment warranty up to $500,000
6 year free replacement warranty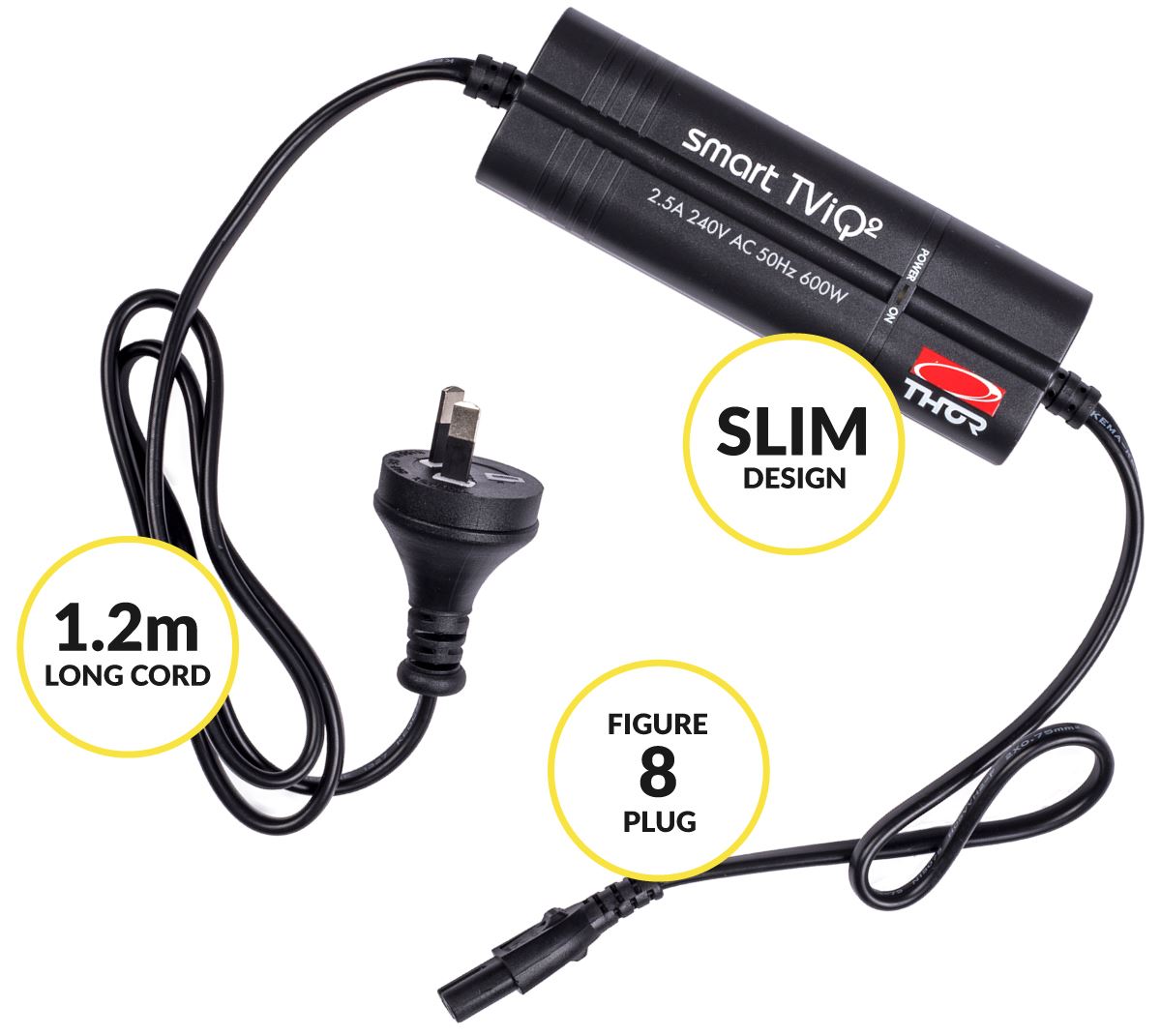 Thor is an Australian owned company and is manufactured 100% locally. Their products provide the best solutions for your equipment whether it be a computer, TV or an embroidery machine.
SKU: STViQ-2
Thor surge protector

By: Patricia on 4 December 2021

Excellent product and good price
(5)
Thor surge protector

By: Susan on 18 September 2021

Provides peace of mind that my sewing machine will be protected from surges at home & in classes Highly recommend,, wouldn't be without it.
(5)
Thor surge protector

By: Joy on 24 August 2021

Great product but for me cord needs to be another metre longer but making it work anyway
(5)