Decorated Jar Candle Holder
Author: Nicole H Date Posted:15 March 2023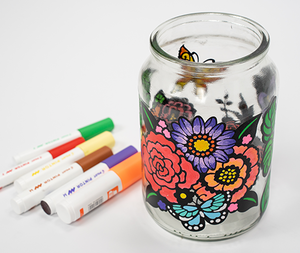 Repurposing old jars to create candle holders is a great way to add a unique, personal touch to your home decor. Simply cutting shapes with adhesive vinyl on your cutting machine and using Pintor paint markers to decorate your candle holders is an easy and fun way to make your candle holders stand out and watch the colours come to life.
From adding intricate designs and patterns, to writing text or words, you can create a one-of-a-kind candle holder that will be sure to impress. So grab your supplies and get creative!
---
Design files:
In this project, we have chosen to use a variety of floral and insect-inspired designs from the built-in patterns available on the SDX models of Brother ScanNCut. However if you have a different brand cutting machine we recommend using a paper cut type of design for best results.
Designs used include:
AR-O016
AR-O018
AR-O019
AR-O020
AR-O021
AR-O035
AR-O101
AR-O102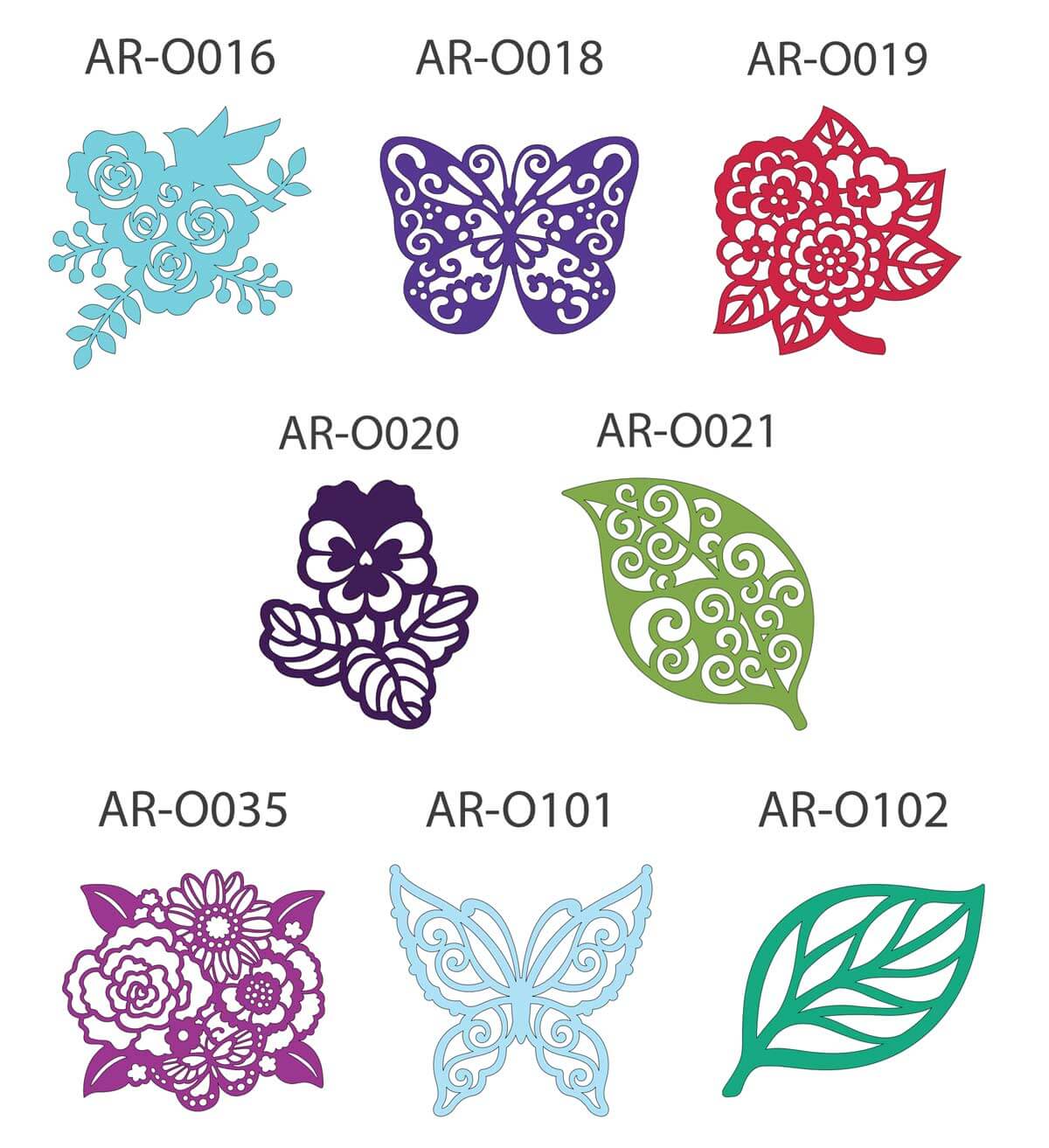 Designs Available on SDX ScanNCut models
---
What you will need:
Jar (we have used a Moccona coffee jar)
Bubble wrap (used to stabilise the jar)
Q-Tips/Ear buds
Candle or LED tealight
Shop Online:
---
Step overview:
Learn about cutting adhesive vinyl using the ScanNCut
We have put together step by step instructions on how to cut and apply adhesive vinyl using your Brother ScanNCut.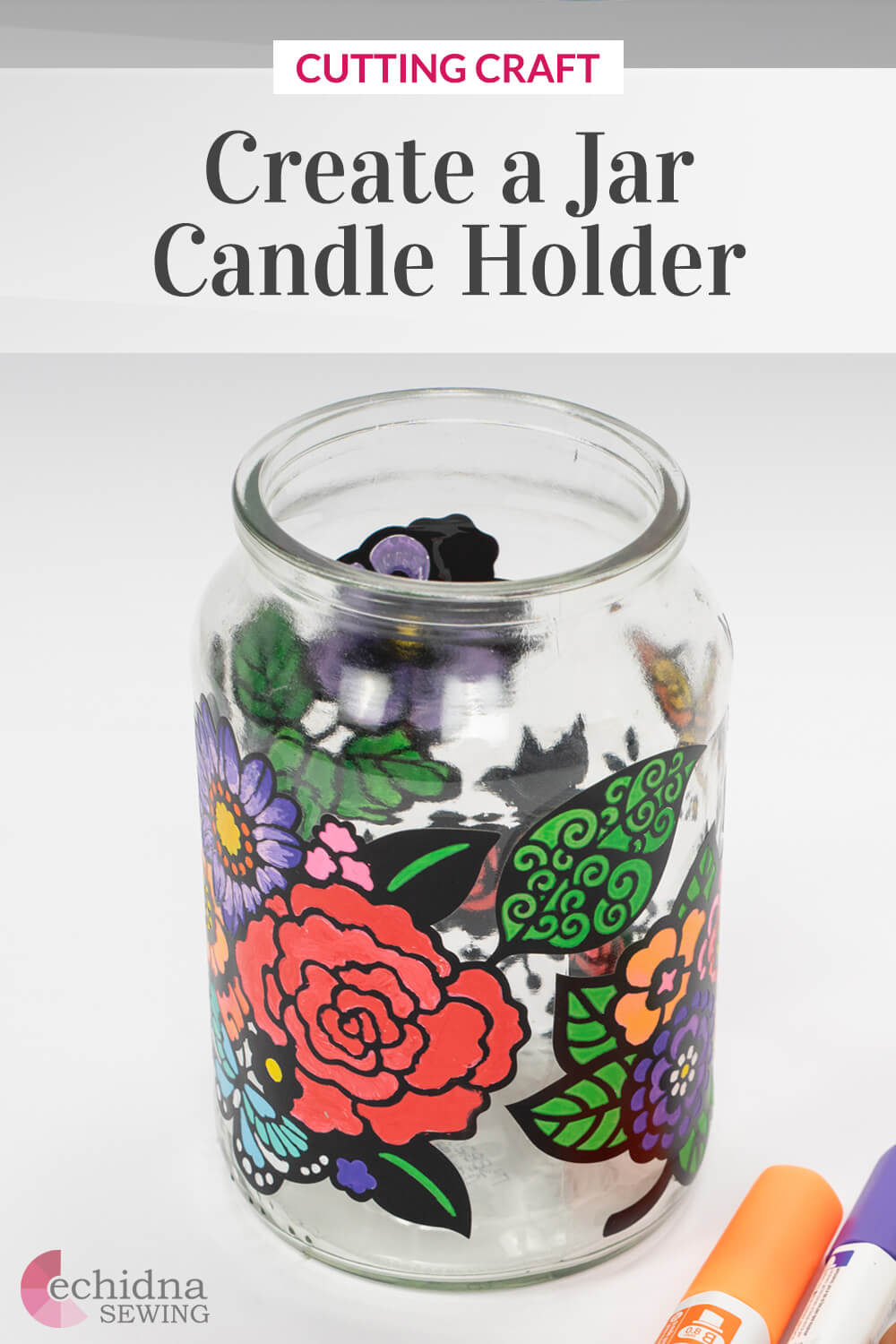 ---
Detailed instructions:
Start by preparing your jar. Make sure it is clean and any glue from the label has been removed. Often soapy water, methylated spirits (or rubbing alcohol) and a microfiber cloth will be effective at cleaning most surfaces.
Place a piece of adhesive vinyl in your chosen colour onto your machine mat, making sure it is large enough for the required designs. Ensure the media is stuck to the mat the correct way up, using a brayer/roller may be helpful.
Load the mat into your machine.
Load the desired designs. (If you have a Brother ScanNCut do a quick scan of your mat to make sure the design is positioned correctly on top of the vinyl)
Adjust your machine settings to be suitable for cutting vinyl. For ScanNCut users you will need to enable the half cut option.

Tip: We suggest doing a test cut to ensure you have your settings correct for the medium you are using. Cutting a small hole in the corner of your mat is a lot less upsetting than cutting a large design straight through your mat.

Proceed with cutting the designs.
Once the cutting is complete, unload the mat from the machine and gently peel the vinyl sheet off as a whole.
Starting from one corner of the media, peel the coloured layer away from the backing (also known as 'weeding'). Using a weeding tool, spatula and hook set, tweezers or fine scissors may be helpful to get you started
Keep peeling the unwanted sections away, leaving the finished design stuck to the backing.
To remove the sticker from its backing, cut a piece of transfer tape large enough to cover your design. Place the transfer tape over the cut-out vinyl ensuring all the vinyl is covered. Gently rub the transfer tape whilst on the vinyl.
Gently start peeling off the sticker backing. The sticker should lift off with the tape. If not, lay the tape down again and press firmly again. You want your design to stick to the tape so you may need to give it a rub as you go.
Now let's prepare the jar!
Ensure the jar is dry and place it on its side on some bubble wrap. This will help stop the jar from rolling.
Position the design on the jar as you wish.
Press down over the sticker very firmly to force the adhesive to tack. The sticker's own adhesive is much stronger than the transfer tape, so once the sticker is applied the tape can be peeled away to reveal the applied sticker.
Repeat steps 14-15 until you have filled the circumference of the jar with vinyl shapes.
Using the Pintor paint markers, colour in the jar. For best results colour in a small area at a time. This will prevent accidentally scratching the paint before it dries. Wait for the sections to fully dry before moving on to the next section. If you would like a more vibrant colour, simply apply 2 layers but make sure you wait for the first layer to dry.

Tip: Keep some Q-Tips handy in case you go over the line and need to remove the paint before it dries.

Once you have finished colouring in your jar, spray an oil-based varnish to protect your creation and make it last.
Then you can simply add a candle and watch the magic happen.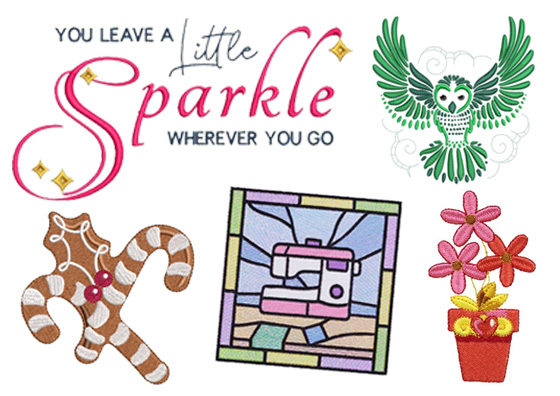 Free Embroidery Designs
We're excited to offer our free Echidna designs available for download. These free designs are perfect for those at a beginner or an advanced level. Add these designs to your stash and create incredible embroidery!

View all free designs >
Sewing, Quilting and Embroidery Machines
Interested in learning how to sew, quilt or embroider? Take a look at the innovative Brother machines available for purchase at Echidna Sewing. Wherever possible we will beat any deal and you will always receive ongoing service and support!

Find out more >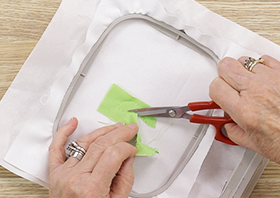 Learn to Sew or Embroider with Echidna Sewing
Come along to our fun-filled classes to learn more about sewing, embroidery and crafting. Classes cater for all skill levels, whether you're just starting out or already have advanced knowledge.

Find out more >
Echidna project material/ fabric requirements are an indication only and can seem to be generous. This has been intentional. Should you make a cutting or embroidery mistake you will have sufficient fabric to rectify your error.
---
Leave a comment