All prices are in Australian Dollars
Gutermann Sew-All rPET thread is made from 100% recycled polyester. The raw material of these environmentally-friendly threads is provided by recycled beverage bottles made of 100% PET (polyethylenterephtalate). Their advantages lie in the raw material, conserving the environment and saving natural resources.
PET is a transparent, sturdy, and lightweight plastic commonly used to package foods, drinks, and household essentials such as shampoo, hand soap, and more.
These threads are produced using Micro Core technology, which is a unique microfilament-based spinning process. They are high quality and great for sewing, such as:
Closing and backstitch seams
Fine ornamental stitches and decorative seams
Lingerie buttonholes
Fabric recommendation:
Light to heavy weight fabrics and material
Light to heavy weight clothing fabrics
Light to heavy weight decorative fabrics
Knitwear
The thread reels are manufactured entirely of polystyrene and can be disposed of in the same manner as other separated household waste, therefore contributing to the recycling loop.
Spool size: 100m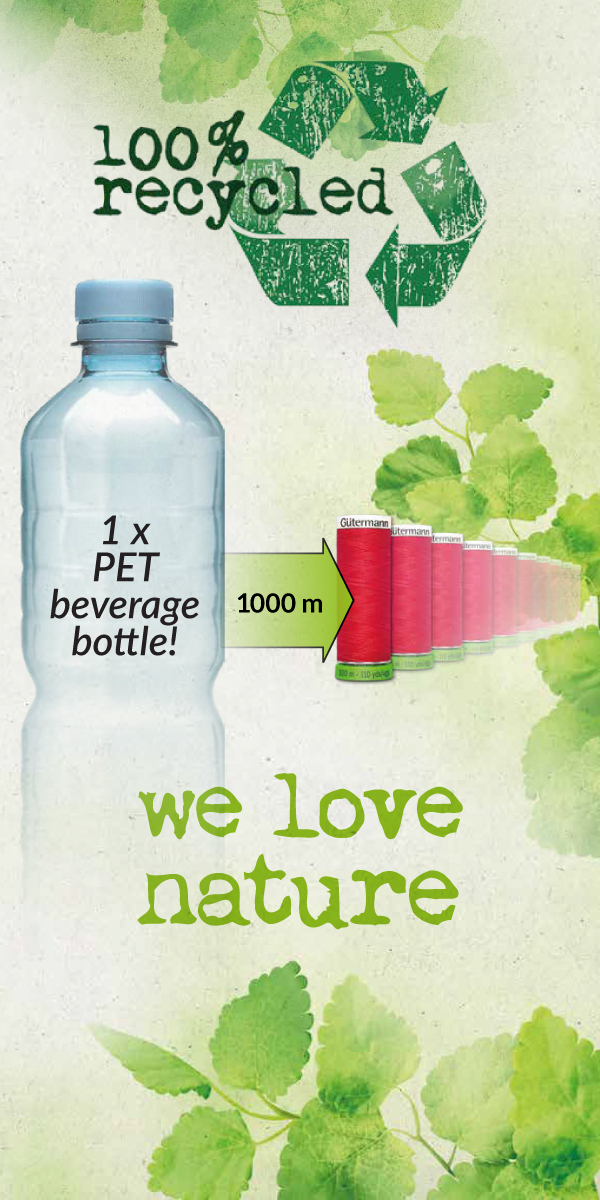 Barcode: 4008015539726