Removable LED Strip Light
Light up your workspace
All prices are in Australian Dollars
New!
Pay in 4
4 payments of $4.99
4 payments of $4.99
Own it now, pay later
Light up your workspace!
When you have trouble seeing what you're stitching, it can make perfecting projects much more challenging. The Removable LED Strip Light can help solve this problem. This 30cm strip contains 18 LED lights and a strong adhesive strip to bond directly onto your machine, so you can sew with confidence and perfect your projects.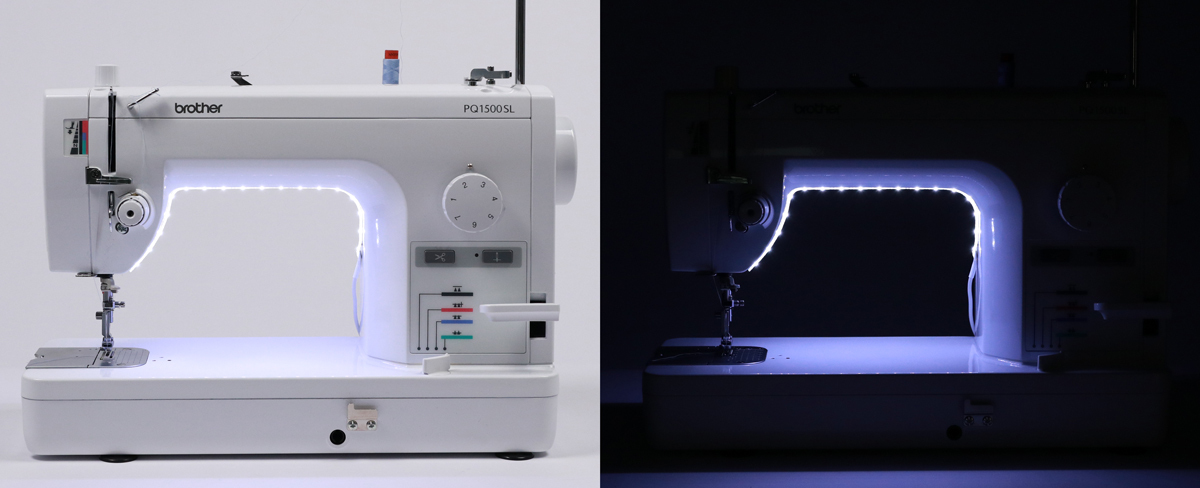 The strip is very bendable and flexible and can be cut to your desired length, so you can attach it to any angle or curve on your machine that you wish. It is USB powered, so you can plug it into a USB power adapter or use it from any USB device like a computer, laptop, tablet, powerbank, etc. This product is low cost and energy efficient, all whilst brightening up your workspace so you achieve flawless creations.
18 LED lights on 11.8" (30cm) strip
Can be trimmed every 1 LED light to your desired length
USB powered - approx 2m long cable
Adhesive on one side so you can attach it to your machine
Illumination.

By: Triscia on 13 November 2023

Live the fact that I can adjust brightness of the strip to accomodate external lighting. Easily attached to my machine and fits inside my 16" throat space. Comes with clips to attach the USB cable too. Very happy
(5)
Removable LED light strip

By: Faye on 9 June 2023

I love this set of lights, they give plenty of light especially when sewing black fabric
(5)
Lighting

By: Janene Mary on 3 March 2022

I bought this LED light strip for my Juki TL2010Q as there wasn't enough lighting on the machine and this has made an incredible difference! Well worth getting for these type of sewing machines or any machine that has only one light over your sewing area.
(4)