The Mary Potter Foundation: Fly Away Bird Birds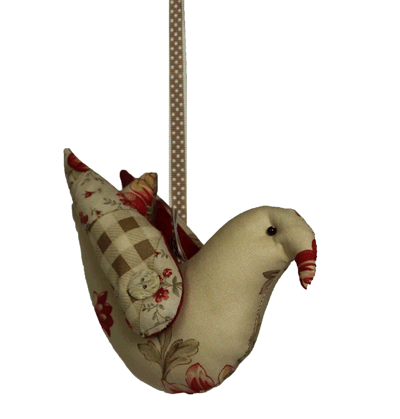 The Mary Potter Foundation carry a mission and strong belief that caring for people at the end of their lives is an honour and privilege. They share an environment of compassion and love, and aim to provide the best care that one could experience.
As one of the most important and highly regarded providers of in-patient palliative and end-of-life care, they are committed to raising funds and awareness. We believe in The Mary Potter Foundation's cause and want to help in any way we can.
Have a crack at this sewalong and stitch a "Fly Away Bird". These are hung on the patient's door in the hospice so the team and volunteers know the family would like some privacy.
The Mary Potter Foundation has kindly provided the pattern of the birds and instructions to complete it. To make ours, we used 2 x 10" squares for the bird body and 4 x 5" squares for the bird wings.
Download Fly Away Bird Pattern & Instructions
---
What You Need:
Various scraps of cotton fabric (contrasting or matching is acceptable)
Fibrefill
60cm ribbon (width approx. 6mm wide)
Seed beads x 2
Button (optional)
Thread
Pins
Scissors
Sewing machine
---
Instructions:
Using a lightbox & blue washaway pen, trace the bird shape onto the wrong side of 1 x piece of bird body fabric.
Place the two fabric body pieces right sides together and cut the bird shape on the drawn line.
Pin the bird together inserting ribbon in place (as shown on the pattern).
Attach the ¼" foot and begin stitching the body with the edge of the foot aligned with the edge of the fabric. If your machine has a "pivot" function, set it on to assist with easing around the curves.
Use the sewing tip below to complete the machine stitching of the bird.
Trim back the seam
Use the same method to stitch bird wings together.
Fill body and wings with fiber ill
Hand stitch openings together
Attach wings as indicated (or you could use a button to stitch the wing as shown in our sample)
Stitch seed bead in place for eyes
Download Fly Away Bird Pattern & Instructions
TIP – To achieve a smooth curve
Once you have straight-stitched your bird pieces together, use a small zig-zag stitch (width 2, length 1.4).
Stitch as close to the outside of straight stitch.
Use your mini hoop scissors to trim back as close as possible to the zig-zag.
This method provides extra support for the fabric when trimming close to the stitching, resulting in a smooth curve with no clipping required on the outside or inside curve.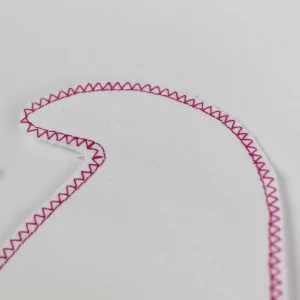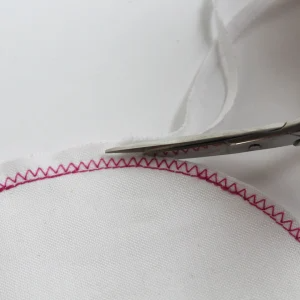 ---
Sending Your Donations
Please send any donations made directly to the charity:
The Mary Potter Foundation
Connery House
Calvary North Adelaide Hospital
89 Strangways Tce
North Adelaide, 5006
Be sure to include your name, postal address and contact details with your donation.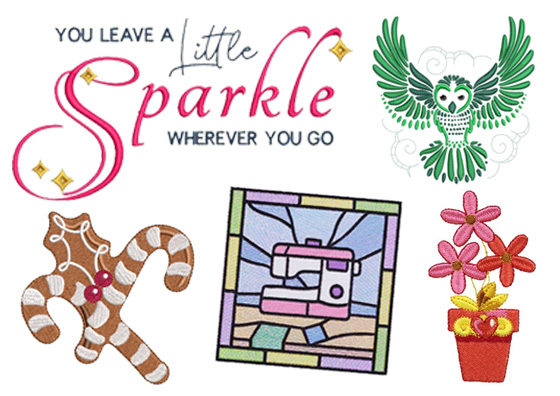 Free Embroidery Designs
We're excited to offer our free Echidna designs available for download. These free designs are perfect for those at a beginner or an advanced level. Add these designs to your stash and create incredible embroidery!

View all free designs >
Sewing, Quilting and Embroidery Machines
Interested in learning how to sew, quilt or embroider? Take a look at the innovative Brother machines available for purchase at Echidna Sewing. Wherever possible we will beat any deal and you will always receive ongoing service and support!

Find out more >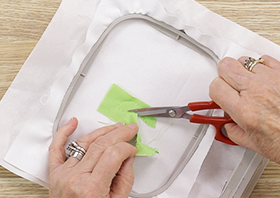 Learn to Sew or Embroider with Echidna Sewing
Come along to our fun-filled classes to learn more about sewing, embroidery and crafting. Classes cater for all skill levels, whether you're just starting out or already have advanced knowledge.

Find out more >
Echidna project material/ fabric requirements are an indication only and can seem to be generous. This has been intentional. Should you make a cutting or embroidery mistake you will have sufficient fabric to rectify your error.