Repurposed Denim Fabric Bins
Date Posted:20 February 2022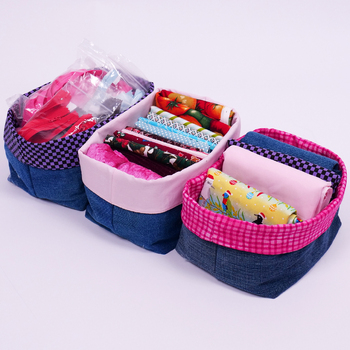 Looking for somewhere or something to store your fabric in? Or maybe you need a storage space that's easily accessible to keep your craft materials, or toiletries? These denim fabric bins are such a handy little project to keep anywhere in your home!
This project is suitable for all levels of sewing, from beginner to advanced. It's a great way to reuse any old denim clothing pieces you have lying around at home. These bins are perfect for holding fabric scraps, craft materials, body lotions, perfumes, or essentially any small and medium sized items.
If you want to make these out of completely new fabric, we would recommend using a canvas or denim for the outside fabric and a cotton poplin for the lining. In this tutorial we will be using an old pair of jeans and some printed cotton fabric.
Machines Used
Brother NV50S Sewing Machine
What you'll need:
Sewing machine
Rasant thread (in a colour to match your fabric)
Sewing scissors
Ruler/measuring tape
Pins or small clips
Water soluble pen
Pair of Jeans, or alternative fabric (we recommend using a large pair of mens jeans)
20" x lining fabric (in your colour choice)
Lightweight interfacing
Iron and ironing board
Jeans (denim) needle
Purple thang
Seam ripper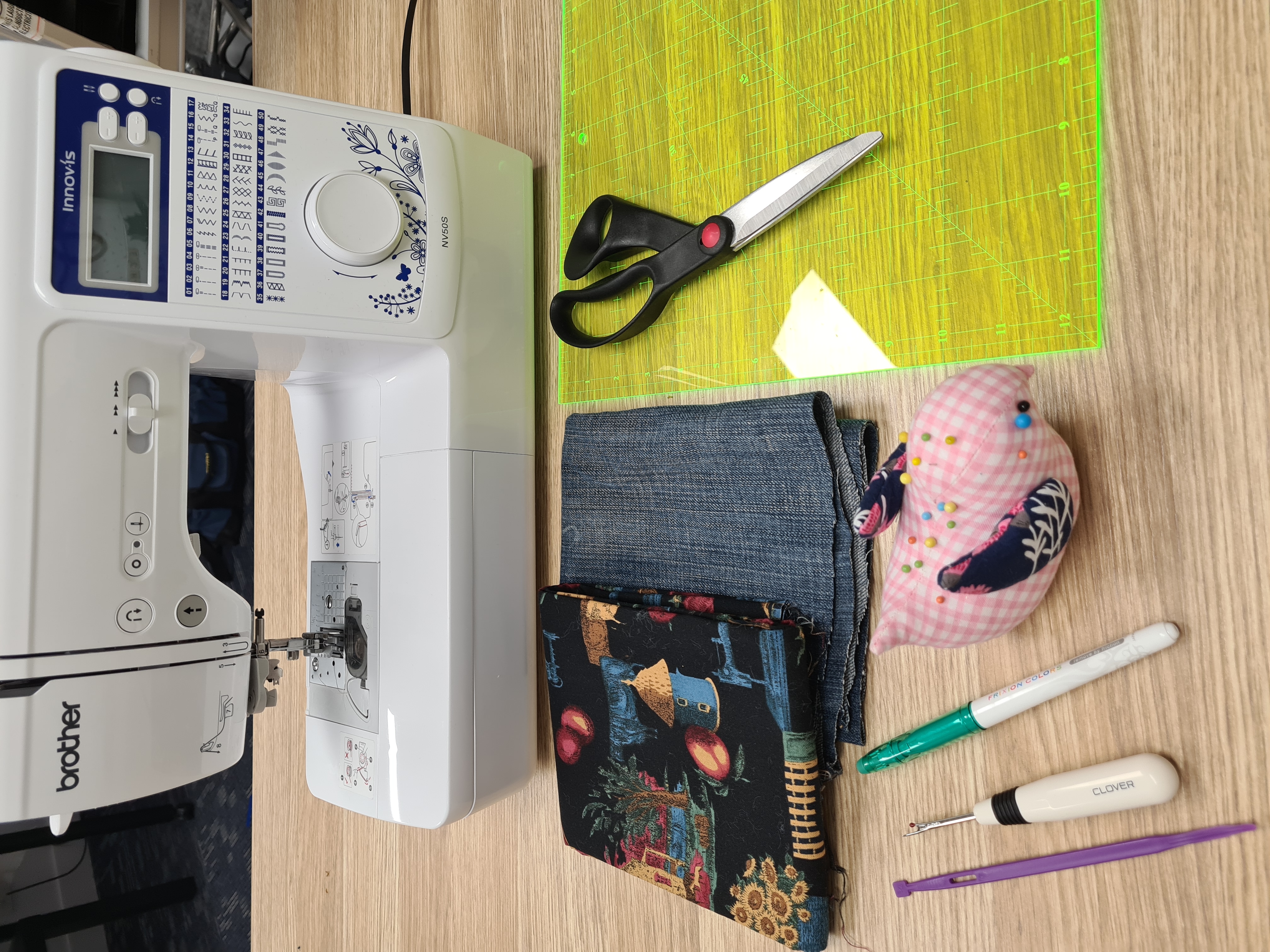 ---
Step Overview
The steps below are just an overview of the project instructions and must be used in conjunction with the tutorial video. Print these steps out to have beside you when watching the video as a reminder.
Before starting, seam rip the inseam of one jeans leg using the seam ripper.
TIP: Once you have unpicked a few stitches, place the ball side of the seam ripper into the inside of the seam, and guide the seam ripper up the entire seam. The seam should split nicely.
Once the jeans have been seam ripped, remove all decorative gold stitching (if applicable) from the seam.
Iron flat the seam that you unpicked.
Cut 6 rectangles that are 10" x 15", two from each fabric and 4 from interfacing (if you're using a medium/heavy weight interfacing, cut two).
Iron interfacing to the wrong side of all fabric rectangles (if using medium/heavy interfacing, only fuse to lining fabric).
Mark a 3" x 3" square in the bottom corner of the denim fabric with your water soluble pen (making sure the short sides are facing up, the long sides make up the top and bottom).
Repeat for the other corner, leaving the top alone.
Repeat steps 3 & 4 for the remaining denim and lining pieces.
Cut out all marked squares on all fabric pieces.
Place 1 x denim fabric and 1 x lining fabric right sides together.
Pin or clip top edge to secure.
Sew a straight stitch along the top edge with a ¼" seam allowance.
Repeat for the remaining pieces.
Press seams to one side (making sure you do the opposite side on the other piece).
Place both pieces together, right sides facing each other (making sure your lining fabric is facing your lining fabric and so on).
Pin or clip together.
Sew sides and top/bottom seams, leaving the corners open and a 2" gap in the lining bottom seam.
Box the corners by aligning the opposing seams.
Pin or clip to secure.
Sew with a straight stitch and a ¼" seam allowance.
Turn the piece right side out.
Stitch the turning hole closed with a straight stitch as close to the edge as possible, about ⅛".
TIP: If your lining fabric is a different colour from your jean fabric, switch your thread and bobbin colour to match for the remaining tutorial.
Push the lining inside the main fabric to form the box.
Iron flat all seams.
Fold down the top 1.5"- 2" so the lining shows on the outside.
Press fold with your iron.
All done!
Don't forget to show us your finished projects on Instagram or Facebook #echidnasewing #madebyme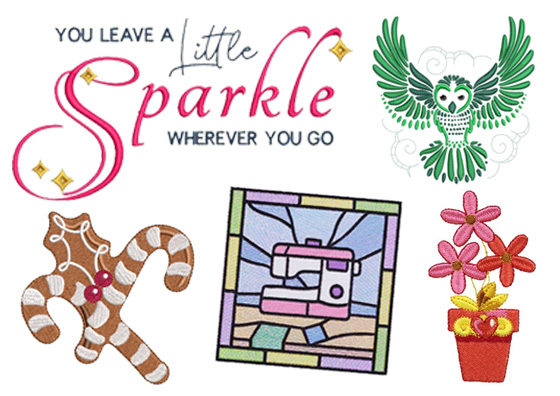 Free Embroidery Designs
We're excited to offer our free Echidna designs available for download. These free designs are perfect for those at a beginner or an advanced level. Add these designs to your stash and create incredible embroidery!

View all free designs >
Sewing, Quilting and Embroidery Machines
Interested in learning how to sew, quilt or embroider? Take a look at the innovative Brother machines available for purchase at Echidna Sewing. Wherever possible we will beat any deal and you will always receive ongoing service and support!

Find out more >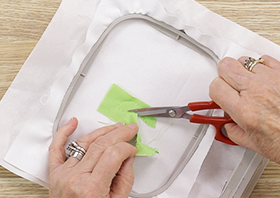 Learn to Sew or Embroider with Echidna Sewing
Come along to our fun-filled classes to learn more about sewing, embroidery and crafting. Classes cater for all skill levels, whether you're just starting out or already have advanced knowledge.

Find out more >
Echidna project material/ fabric requirements are an indication only and can seem to be generous. This has been intentional. Should you make a cutting or embroidery mistake you will have sufficient fabric to rectify your error.
---
Leave a comment