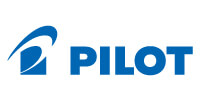 All prices are in Australian Dollars
New!
Pay in 4
4 payments of $3.74

4 payments of $3.74
Own it now, pay later
Frixion erasable pens for sewing! Great for embroidery design placement marking or any kind of placement marking on fabric. On completion of your project, simply erase the pen markings with an iron.
6 colours per set:
Pink, red, green, blue, purple and black
Please note: The ink will reappear if the fabric is placed in the freezer for a while or is exposed to similar temperatures outdoors (an unlikely scenario in Australia)
Barcode: 4902505423871
Pilot Frixion Pens

By: Brenda on 24 September 2023

Have to say, I was a bit sceptical due to the colour strength in the pens but they work as described!
(5)
Pilot Frixion Colour 6pk

By: Gayle on 1 August 2023

Oh wow! These pens are a great find. Makes marking points precise on either side of fabric, knowing that a simple iron will remove the marks when no longer required. I wish I had known about these years ago.
(5)
Pilot Frixion Colors pens

By: Mavis on 14 March 2023

I have been looking for these pens for ages. The Frixion ballpoint pens are readily available in Supermarkets but I could not find the Frixion felt pen anywhere. I find the felt pen easier to use on some fabrics, but I still have a use for the ballpoint pens. So I was pleased to discover that Echidna had the Frixion Colors pens.
(5)