All prices are in Australian Dollars
New!
Pay in 4
4 payments of $98.12

4 payments of $98.12
Own it now, pay later
If you want to embroider more types of hats than ever before, you need the Brother Flat Brim Cap Frame for PR & PRS Machines. This frame allows you to stitch closer to the brim (6-10mm) with easy alignment, no need for clamping and an easy ratcheting mechanism. You can embroider a generous area of 130mm x 60mm (5" x 2⅜") on flat brim caps.
The cap frame is easy to attach and release, and it is made of durable, soft plastic that prevents scratching the cap. It was designed so there is no contact between the brim of the hat and the machine. Start creating professional-quality embroidery on caps with ease and convenience.
This product does not include the flat brim cap frame driver or hooping jig. You must purchase the Flat Brim Cap complete set before purchasing this frame. It is ideal as an additional frame to have handy.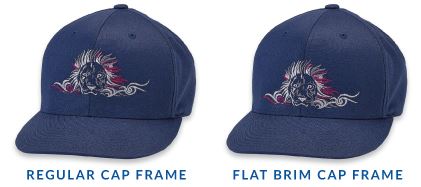 Embroidery Area: 130mm x 60mm (5" x 2⅜")
Set includes:
Barcode: 4977766804356