Clear Blue Tiles: Expansion Set
Quilt your projects in-the-hoop on your machine!
All prices are in Australian Dollars
New!
Pay in 4
4 payments of $21.49
4 payments of $21.49
Own it now, pay later
Quilt projects in-the-hoop with professional results! If you love traditional quilting and would love to do it on your embroidery machine, Kimberbell Clear Blue Tiles are the solution you've been waiting for. Add to your Clear Blue Tiles™ collection with our Expansion Set which is perfect for larger hoop sizes.
The Expansion Set includes:
20 Clear Blue Tiles
2 water-soluble pens.
Because they have the same scale, you'll easily mix and match these larger Clear Blue Tiles with those in our Essentials Set!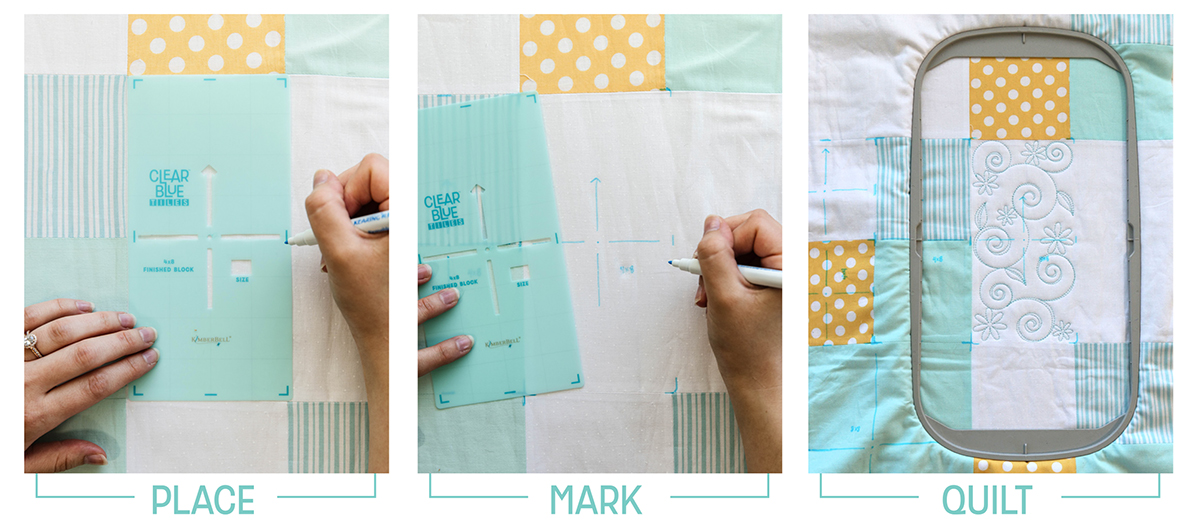 Finished Block Tile Sizes: 2x12, 4x12, 6x12, 8x12, 2x14, 4x14, 6x14, 8 x14
Finished Border Tile Sizes: 1x12, 2x12, 3x12, 4x12, 5x12, 6x12, 1x14, 2x14, 3x14, 4x14, 5x14, 6x14
SKU: KDTL106
Barcode: 818514022940
Clear Blue Ti les Expansion Set

By: Gail on 6 April 2022

Excellent tool if using your embroidery machine to quilt a finished project.
(5)