It all starts with bobbin tension
Have you ever had unwanted bobbin thread showing up in your design? It's like an uninvited guest at a party - it really can spoil the moment!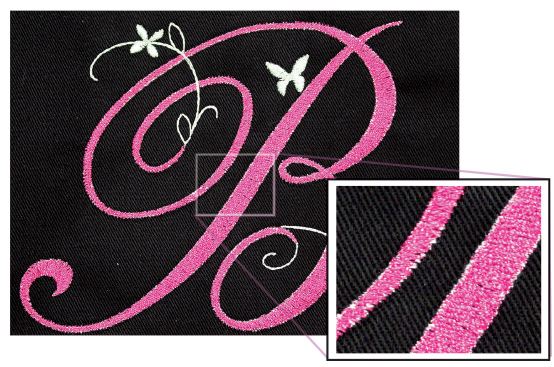 One of the most read articles in our last bulletin was about the Towa Digital Tension Gauge, which is not surprising given the importance of setting the bobbin tension on any machine. A correctly set bobbin tension is the starting point, or foundation for a balanced, good-looking embroidery result, and the Towa Gauge is perfect for achieving this. Without it, you really are chasing your tail.
Echidna has been selling a simple yet quite effective tension gauge for a long time, but for many, measuring bobbin tension was still a little confusing. Not anymore though, because the Towa Digital Tension Gauge has made it oh so easy to correct your tension.
The Towa Tension Gauge is designed for use with commercial style push in bobbin cases, like the L Style bobbin case on the PR multi-needle machines, or the M Style, commonly found on long arm quilting machines. Owners of these types of machines love the convenience of inserting the bobbin case into the Towa Gauge and easily adjusting the tension with the digital read out.
Three different adaptors available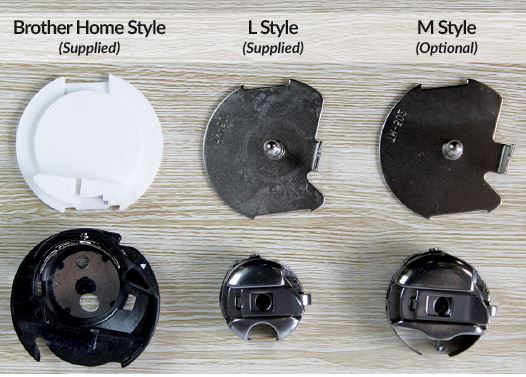 What about single needle home style embroidery machines?
As we support thousands of Brother home machine customers, it seemed logical to design and manufacture an exclusive adaptor, making the Towa Digital Tension Gauge a perfect tool for the majority of home embroiderers. So, we created one and we provide this Echidna exclusive adaptor free with every Towa Digital Tension Gauge.
What about other brands?
There are so many different bobbin cases, making it impractical to cover all brands. There is however, another workaround for any brand of machines, and we've created a video showing how to achieve this with the Towa Digital Tension Gauge.
Regardless of your make or model of machine, we think the Towa Digital Tension Gauge is a must have accessory
You won't void your warranty!
Many customers report being told that any attempt to adjust their bobbin tension may void their machine's warranty. This is absolute nonsense, as adjusting the bobbin tension is indeed a user setting and is often required when it comes to certain applications or when using different threads. The user manual of almost all machines will have instructions on how to adjust the tension.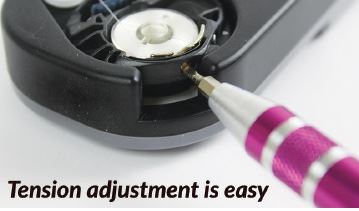 But what is the right setting?
The difficult part of altering your bobbin tension is that there is no measurement on the bobbin case to see what it's set at. The Towa Gauge demystifies this process, as it provides a clear reading on its bright LCD display. By using the recommended settings supplied by Echidna, you will find it easy to set this crucial starting point.
How does it work?
It's very easy and full instructions are supplied in the box, plus there are detailed videos on our website. I've seen so many people take their machine for repair when all that was needed was a simple tension adjustment. A Towa Gauge could save you more than the cost of a repair, especially if you own multiple machines.
There is nothing more deflating than spending hours stitching a beautiful design, only to be dissatisfied with the end result due to poor tension.