Care Kits for Kids Qld: Bralette
Date Posted:1 November 2020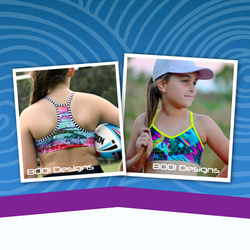 Care Kits for Kids Qld charity group provides free care kits to children who are in crisis across Queensland. Children who are in the care of Police Child Protection Units and Child Safety, Domestic Violence and Foster agencies often have nothing but the clothes they are wearing when they're rescued from an unsafe situation.
The aim for this charity is to bring love, care and support to these children's lives through the care kits and help them feel safe. The care kits include new or handcrafted donations by various sewing and craft groups, and the general public. They also contain essential items such as soap, toothpaste, toothbrush, nappies or underwear, clothes, pyjamas, and more.
In support of Care Kits for Kids Qld and their important purpose, we will be creating crop tops for our November sewalong. These crop tops will be donated to the charity and each will be distributed into care kits to be given to young girls in need. Sew with us this November and support children in Queensland.
To create this crop top, we're teaming up with Boo! Designs. They offer a range of incredible patterns, fabric and other sewing essentials that are perfect for creating kids clothes or costumes, etc. We will be using their free Bralette pattern that is available on their website to create our crop tops.
To download the pattern, click on the link below. You will need to go through the checkout to access the download file. There will also be a detailed tutorial included and below you will find YouTube videos to guide you.
The charity has requested to prioritize the crop top sizes that are most in-demand (these are sizes 10, 12 and 14). However, they will of course accept all donations and contributions.
Echidna products that you might use:
---
Need a bit of guidance? Check out these tutorial videos!
---
Things to remember
Sewalongs are a great way to get inspired by what everyone creates, while giving to a worthy cause. If you're new to sewing or embroidering this is a great chance to get involved and have fun no matter what the outcome. Any excuse to put your sewing and embroidery machines to good use is a great one.
---
Sending in your donations
Please send any donations made directly to the charity.
View their locations throughout Queensland →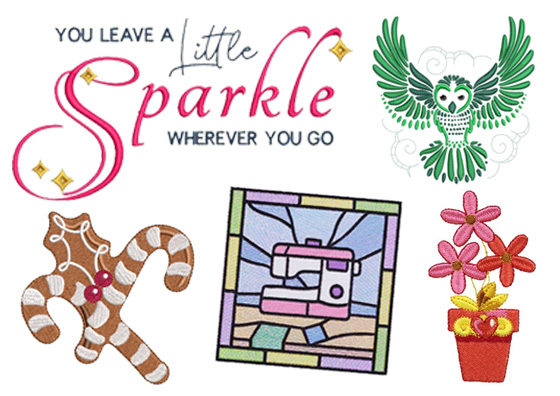 Free Embroidery Designs
We're excited to offer our free Echidna designs available for download. These free designs are perfect for those at a beginner or an advanced level. Add these designs to your stash and create incredible embroidery!

View all free designs >
Sewing, Quilting and Embroidery Machines
Interested in learning how to sew, quilt or embroider? Take a look at the innovative Brother machines available for purchase at Echidna Sewing. Wherever possible we will beat any deal and you will always receive ongoing service and support!

Find out more >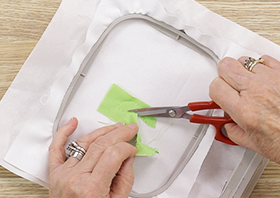 Learn to Sew or Embroider with Echidna Sewing
Come along to our fun-filled classes to learn more about sewing, embroidery and crafting. Classes cater for all skill levels, whether you're just starting out or already have advanced knowledge.

Find out more >
Echidna project material/ fabric requirements are an indication only and can seem to be generous. This has been intentional. Should you make a cutting or embroidery mistake you will have sufficient fabric to rectify your error.