Zipper Pencil Case
Date Posted:22 January 2022
A zipper pencil case was such a trendy, popular item to have at school for children, and now you can create one for yourself or the kids! It's an excellent project for beginners to advanced level sewists.
This pencil case requires no fabric or interfacing, it only requires several zips. If you have a bunch of old zips that you never got around to using, that's perfect for this project!
Machines Used
Brother NV50S Sewing Machine
What you'll need:
Sewing machine
Zipper foot
Thread (in your colour choice)
Scissors or thread trimmers
Pins/small clips
12 x 8" zips (in your colour choice)
Tip:
Don't have an overlocker? Use a built-in zig zag stitch on your machine to finish off the edges to stop the fabric from fraying.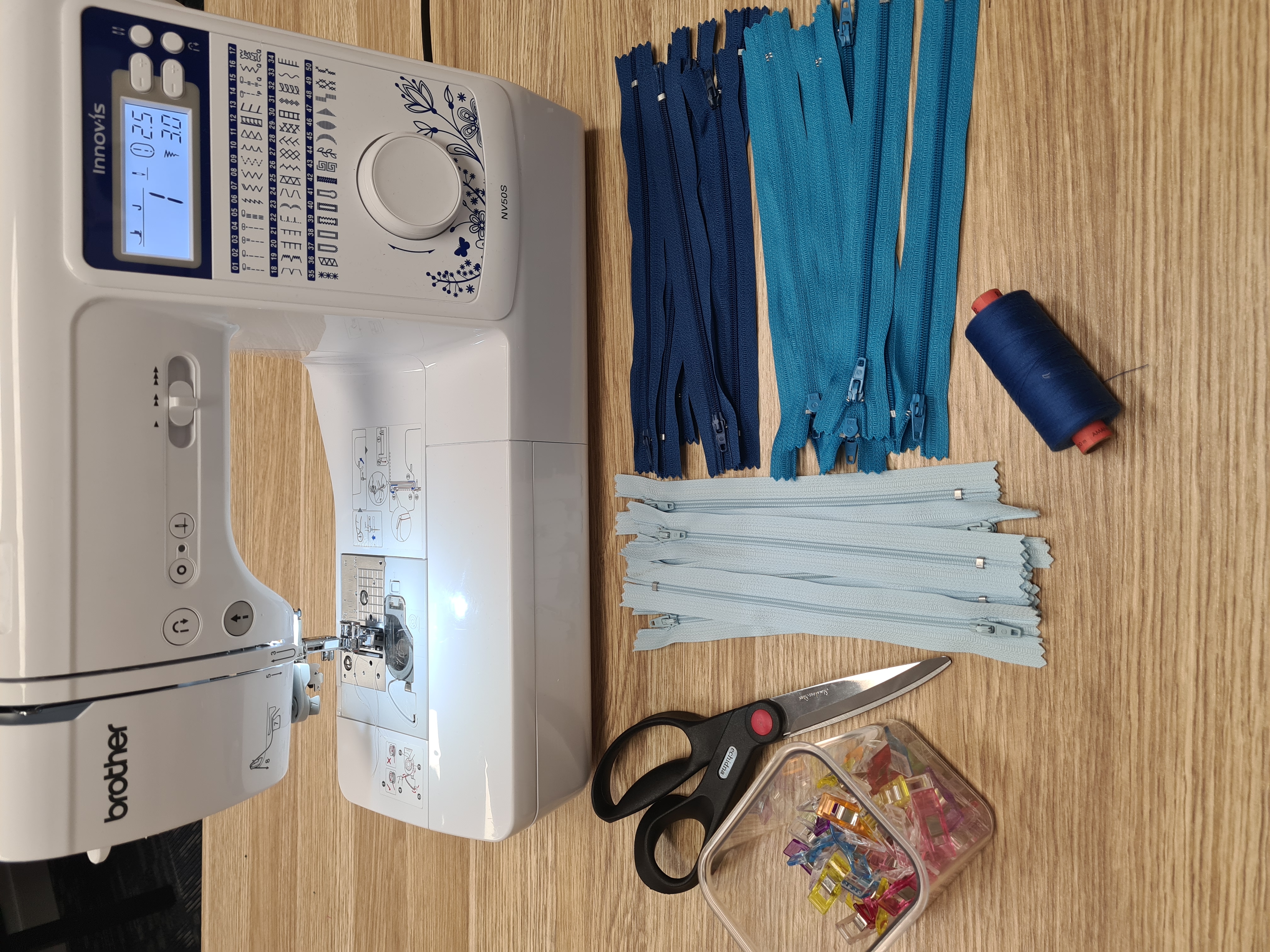 ---
Step Overview
The steps below are just an overview of the project instructions and must be used in conjunction with the tutorial video. Print these steps out to have beside you when watching the video as a reminder.
Arrange zips in your desired order, alternating ends.
Half open your first two zips and pin/clip together (opposite ends + right sides together).
Sew the two zips together using your zipper foot, a straight stitch and a ¼" seam allowance.
Open your zips flat.
Pin your next zip on.
Sew the next zip using your zipper foot, a straight stitch and a ¼" seam allowance.
Repeat steps 5 and 6 until all 12 of your zips have been attached.
Fold your zip case in half (right sides together).
Pin or clip the two end zips together (right sides together).
Stitch final two zips together to make a loop of zips.
Open one zip all the way in the middle of your pencil case.
Open each zip slightly so as not to sew over them in the next step.
Clip the ends together to secure while sewing.
Stitch down each open side of the bag (right sides together).
Trim the edge and overlock/zig-zag.
Turn your zip bag right side out through the open zip.
Done!
Don't forget to show us your finished projects on Instagram or Facebook #echidnasewing #madebyme
---
DONATE SOME TO A CHARITY
These pencil cases can also be donated to charity. If you want to contribute to a great cause, the charities listed below accept handmade pencil cases. Just send your creations in to the mailing address provided.
Are you a charity that would accept this item? Contact us to have your details added here.
Queensland
---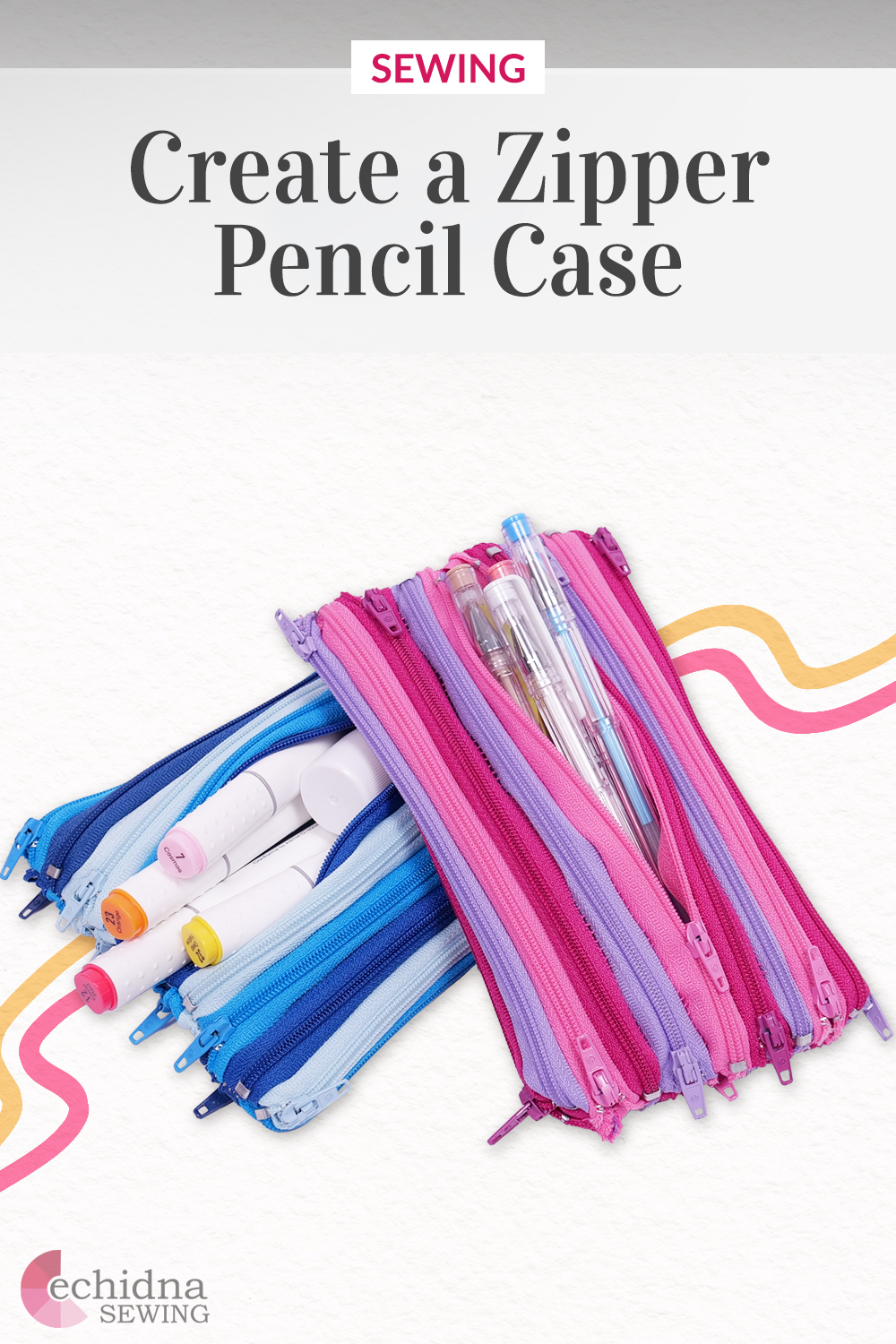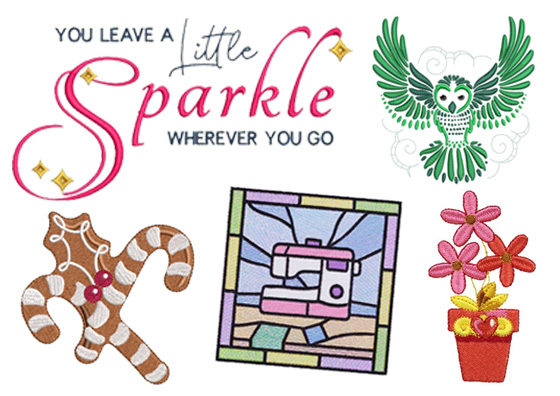 Free Embroidery Designs
We're excited to offer our free Echidna designs available for download. These free designs are perfect for those at a beginner or an advanced level. Add these designs to your stash and create incredible embroidery!

View all free designs >
Sewing, Quilting and Embroidery Machines
Interested in learning how to sew, quilt or embroider? Take a look at the innovative Brother machines available for purchase at Echidna Sewing. Wherever possible we will beat any deal and you will always receive ongoing service and support!

Find out more >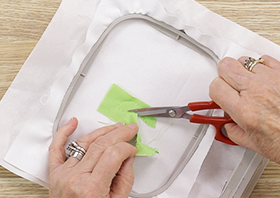 Learn to Sew or Embroider with Echidna Sewing
Come along to our fun-filled classes to learn more about sewing, embroidery and crafting. Classes cater for all skill levels, whether you're just starting out or already have advanced knowledge.

Find out more >
Echidna project material/ fabric requirements are an indication only and can seem to be generous. This has been intentional. Should you make a cutting or embroidery mistake you will have sufficient fabric to rectify your error.
---
Leave a comment