Simple slip pillow
This tutorial will help you make a slip for any size dimension pillow.
What you'll need
To create, you'll need:
Fabric for your pillow's size
Measuring tape
Pins
Iron
Sewing machine and overlocker.
Print step-by-step instructions
Work out fabric dimensions
Follow this diagram to work out the length and width needed for your simple slip pillow. It's a good idea to write these measurements on a piece of paper as you will need them as you complete your pillow slip.
Measure your pillow
Measure your pillow from edge to edge. This will work out the width and length of the front of your pillow. The pillow shown above was 19inches (approx 50cm) width and height. Therefore, following the Example dimensions (shown above) the fabric needed worked out to be 122.70cm length and 52.40cm in height.
Fold your fabric
Fold both of the edges 1 inch and then 1 inch again where the red lines are shown below.
Iron and pin
This will create an edge that is not frayed. Iron and pin in place.
Sew
Sew this as close to the edge as possible to create a nice finish.
Almost done!
Your pillow slip will now look like this...
Overlock
Overlock the top and bottom edges so your pillow does not fray when you wash it.
Pin the front edge
Now you can pin where the front edge should be. To work this out it I have used my Example dimensions (shown above) and gone 25cm from the left and 37.5 cm from the right.
Fold your fabric
Once you have pinned your slip to work out where the front will be you can fold your two backs in, laying one piece over the other (as shown below). Make sure the wrong side of the fabric is showing on the outside. Pin along the top and the bottom.
Sew along top and bottom
Now sew where you have pinned along the top and the bottom 1/2 inch in.
Cut the corners
Once you have sewn both edges, cut the corners off so when you fold it inside it won't bunch in the corners. Turn your slip inside out.
Iron your slip
Iron your slip so that the corners are nice and crisp before putting it on your pillow.
Finished!
Now you can put it over your pillow!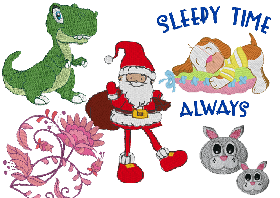 Free Echidna Designs
We're excited to offer our free Echidna designs available for download. These free designs are perfect for those at a beginner or an advanced level. Add these designs to your stash and create incredible embroidery!

Download free designs
Sewing, Quilting and Embroidery Machines
Interested in learning how to sew, quilt or embroider? Take a look at the innovative Brother machines available for purchase at Echidna Sewing. Wherever possible we will beat any deal and you will always receive ongoing service and support!

Find out more >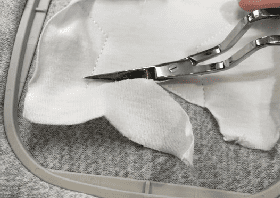 Learn to Sew or Embroider with Echidna Sewing
Come along to our fun-filled classes to learn more about sewing, embroidery and crafting. Classes cater for all skill levels, whether you're just starting out or already have advanced knowledge.

Find out more >
Echidna project material/ fabric requirements are an indication only and can seem to be generous. This has been intentional. Should you make a cutting or embroidery mistake you will have sufficient fabric to rectify your error.
---
Leave a comment