Panel Quilt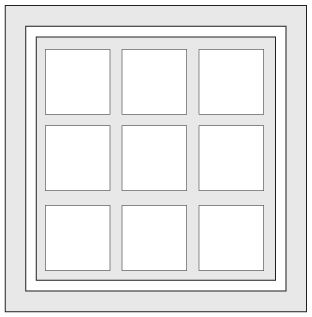 A handmade quilt is a lovely project to create for yourself, or as a gift to someone special. Creating a quilt can sometimes be overwhelming, but with our step by step instructions, you'll be finishing a panel quilt before you know it.
With 9 different block squares, this quilt project is perfect to showcase some cute embroidery for children or create a theme.
The finished quilt size is approximately 42" square.
FABRIC REQUIREMENTS
½ metre of white, cream or neutral fabric to showcase the embroidery = Pieces A, B & C
1½ metre of fabric that compliments your embroidery = Pieces D, E F, G, H, J
1½ metre backing fabric = Piece I
Cut requirements
A - 9 x (8 inches x 8 inches)
B - 2 x (1½ inches x 31 inches)
C - 2 x (1½ inches by 33 inches)
D - 6 x (2½ inches x 8 inches)
E - 4 x (2½ inches x 27 inches)
F - 2 x (2½ inches x 31 inches)
G - 2 x (4½ inches x 33 inches)
H - 2 x (4½ inches x 41 inches)
I -1 x (42 inches x 42 inches)
J - 5 x (2½ inches x 42 inches)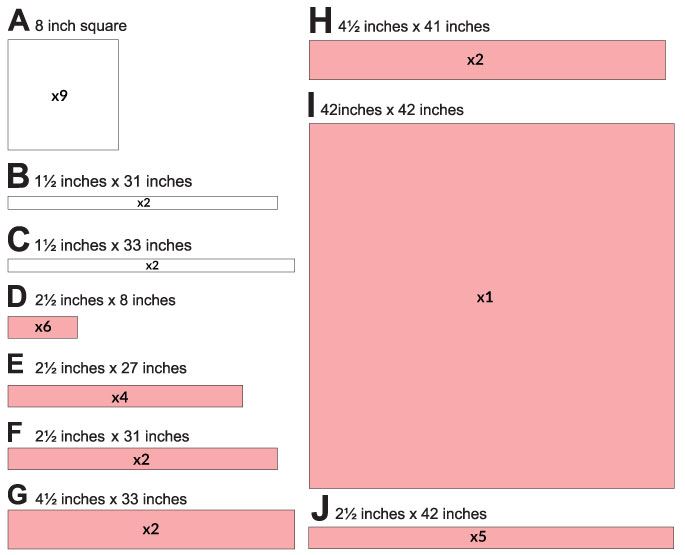 ---
EMBROIDERING YOUR BLOCKS
1.

Take the white A pieces and embroider as desired (hoop fabric with Softaway/Tearaway or See Through Cutaway)
---
CONSTRUCTION OF YOUR QUILT TOP
We will be using a ¼ inch seam throughout the entire construction of this quilt.
1. With right sides together and using ¼ inch seams throughout, join the 6 x A pieces to the 6 x B pieces along each right-hand side long edge.

2. On the wrong side, press all seams toward each coloured B piece.

3. Make 3 strips; joining 2 x AB pieces and 1 x A piece, with right sides together as follows: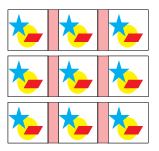 Press all seams towards the coloured sashing.
4. Using 4 x E pieces join the 3 constructed strips with right sides together, as shown to make 1 piece.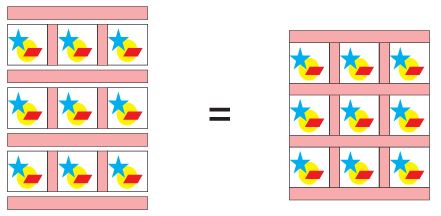 5. Join 2 x F pieces with right sides together, along each side of the large piece.

Press all seams towards the coloured sashing.
6. Join white B pieces to the top and bottom then C pieces to sides, as shown.

Press all seams towards the coloured sashing.
7. Join the remaining coloured border G pieces, right sides together, along the top and bottom edges and then, with right sides together, join the H pieces along each side edge.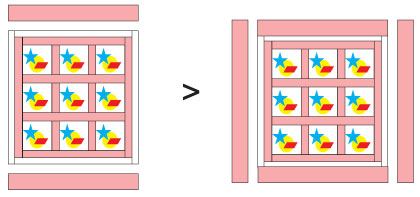 8. Press all seams and your quilt top is now ready to bind. With right sides together, join all of the binding (J) pieces, and iron in half along the width. Then with right sides facing, sandwich together and pin into place the quilt top, the batting and the I piece (backing).
9. Quilt as desired and then attach the binding (J) to the front of the quilt, aligning all raw edges. Fold over to the back of the quilt and then hand-sew into place using a blind hemstitch.
---
QUILT INSPIRATION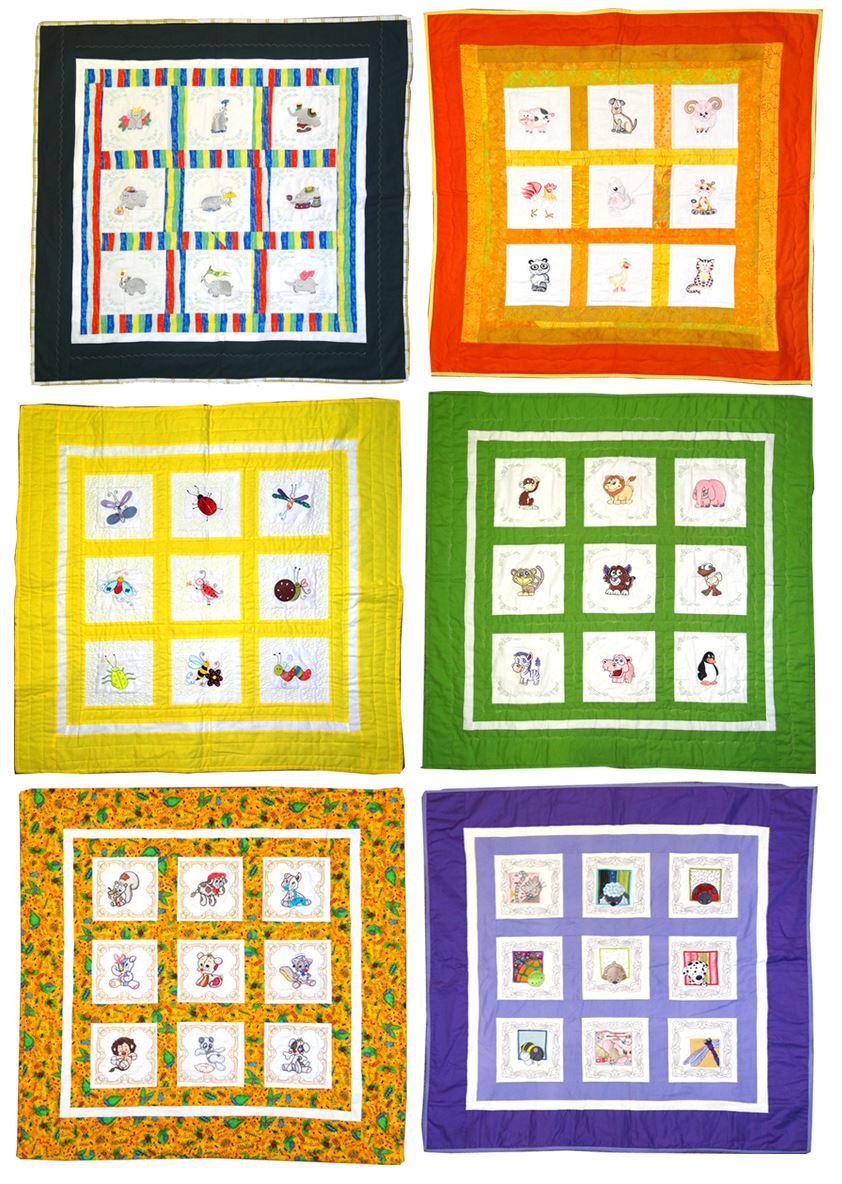 ---
DONATE SOME TO A CHARITY
These quilts can also be donated to charity. If you want to contribute to a great cause, the charities listed below accept handmade quilts for their patients. Just send your creations in to the mailing address provided.
Are you a charity that would accept this item? Contact us to have your details added here.
Queensland
Little Stars Kids
Address:
Corporate House, Gasworks
Lobby 1, Level 2, 76 Skyring Terrace,
Newstead QLD 4006
Australia
---
New South Wales
Wauchope Patchwork Quilters
Address:
PO Box 100
Wauchope NSW 2446
Australia
---
South Australia
Mary Potter Foundation Inc
Address:
Connery House
Calvary North Adelaide Hospital
89 Strangways Terrace
North Adelaide SA 5006
Australia
---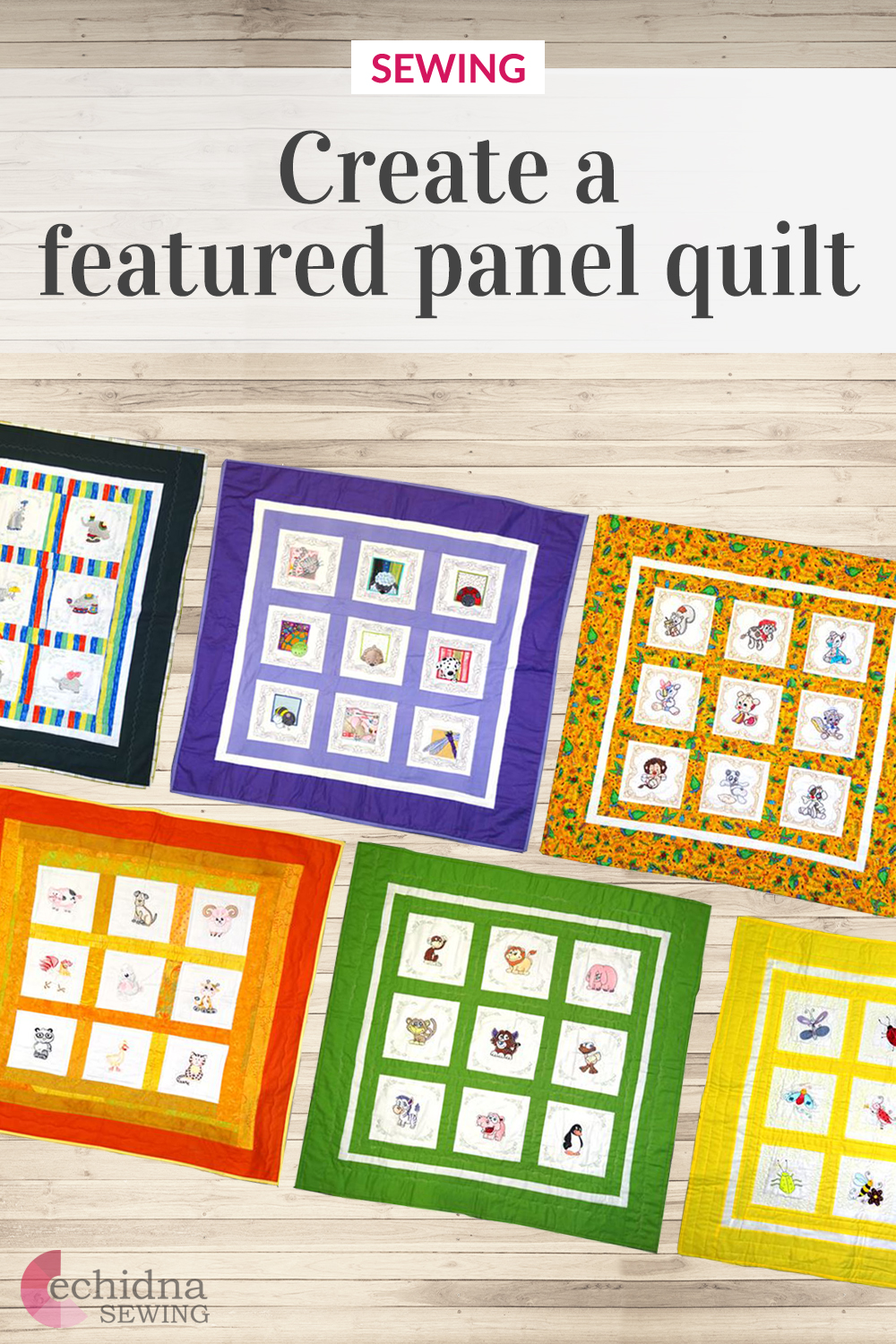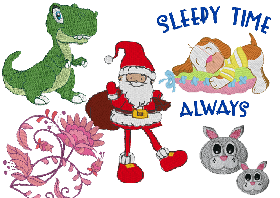 Free Echidna Designs
We're excited to offer our free Echidna designs available for download. These free designs are perfect for those at a beginner or an advanced level. Add these designs to your stash and create incredible embroidery!

Download free designs
Sewing, Quilting and Embroidery Machines
Interested in learning how to sew, quilt or embroider? Take a look at the innovative Brother machines available for purchase at Echidna Sewing. Wherever possible we will beat any deal and you will always receive ongoing service and support!

Find out more >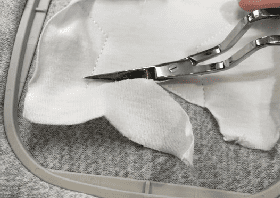 Learn to Sew or Embroider with Echidna Sewing
Come along to our fun-filled classes to learn more about sewing, embroidery and crafting. Classes cater for all skill levels, whether you're just starting out or already have advanced knowledge.

Find out more >
Echidna project material/ fabric requirements are an indication only and can seem to be generous. This has been intentional. Should you make a cutting or embroidery mistake you will have sufficient fabric to rectify your error.