Gingerman ornament
Date Posted:14 December 2021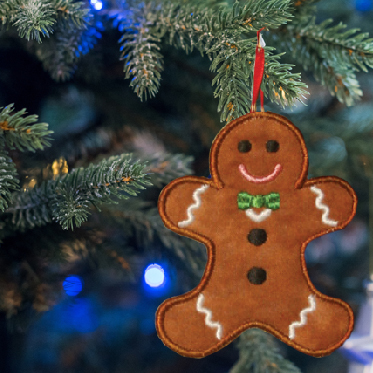 by Lindee Goodall
Learn how to adapt appliqué to make quick and easy Christmas ornaments. Make a baker's dozen and add them as an extra gift on a present. The basic technique can be used with most any appliqué where the design is fully contained within the appliqué fabric area.
Why Applique?
I love appliqué! It's easy, it offers design variety, and it works on a wider range of fabrics and textures than standard appliqué. How else could you embroider a white snowman on a fluffy red towel and not have it turn out pink? Plus, appliqué with the embroidery machine comes out with perfect curves and corners every time!
What You'll Lean in this Lesson
How to use simple yet creative techniques to expland your embroidery skills
How to make double-sided free-standing designs with appliqués
What you need to begin
Share your project
Once you have completed your project we would love for you to share your photos with us! Like us on any of the social media networks below and simply hashtag #echidnacraftsy with your photo. Otherwise feel free to post to our Facebook wall with your project photo.
Gingerbread Christmas Design Pack
You can also purchase the Gingerbread Christmas design design pack from our online shop.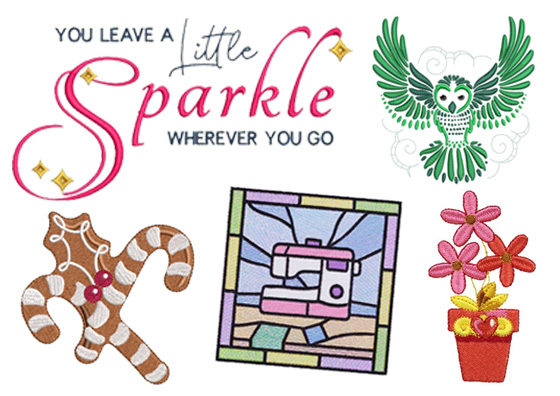 Free Embroidery Designs
We're excited to offer our free Echidna designs available for download. These free designs are perfect for those at a beginner or an advanced level. Add these designs to your stash and create incredible embroidery!

View all free designs >
Sewing, Quilting and Embroidery Machines
Interested in learning how to sew, quilt or embroider? Take a look at the innovative Brother machines available for purchase at Echidna Sewing. Wherever possible we will beat any deal and you will always receive ongoing service and support!

Find out more >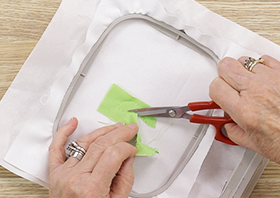 Learn to Sew or Embroider with Echidna Sewing
Come along to our fun-filled classes to learn more about sewing, embroidery and crafting. Classes cater for all skill levels, whether you're just starting out or already have advanced knowledge.

Find out more >
Echidna project material/ fabric requirements are an indication only and can seem to be generous. This has been intentional. Should you make a cutting or embroidery mistake you will have sufficient fabric to rectify your error.
---
Leave a comment