Men's BBQ apron
Date Posted:24 August 2020
Create a fully lined men's BBQ apron including pockets for his favourite utensils. Plus, if you're feeling extra crafty why not embroider his initials, favourite saying or sports team logo onto it! It's the perfect accessory for him to wear this summer!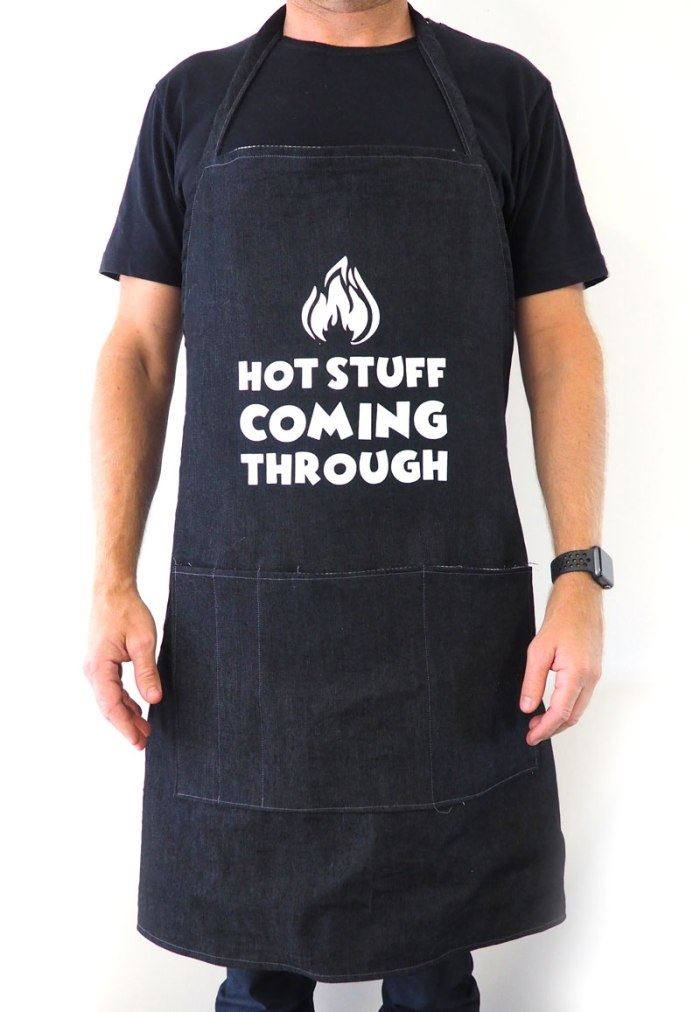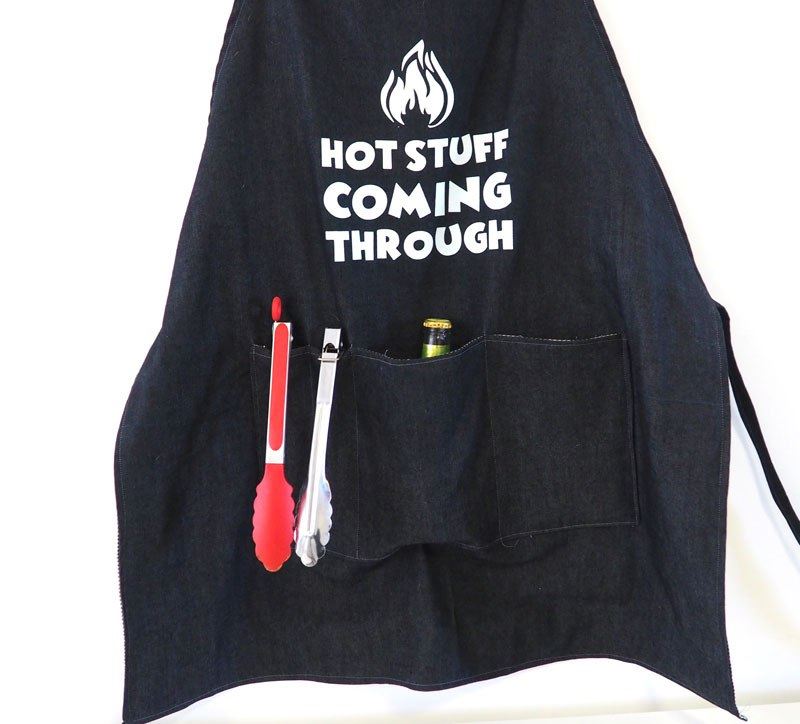 Materials required
Tracing material to construct pattern
1 meter of denim fabric
1 meter of lining fabric
40cm x 25cm iron-on interfacing
Matching thread
How to create your apron
Create the apron front
Instead of printing out a paper pattern we are going to show you an easy way to construct your apron from some tracing material.
First, cut out a square with your tracing material:
80cm x 80cm square (large)
75cm x 75cm square (medium)
70cm x 70cm square (small)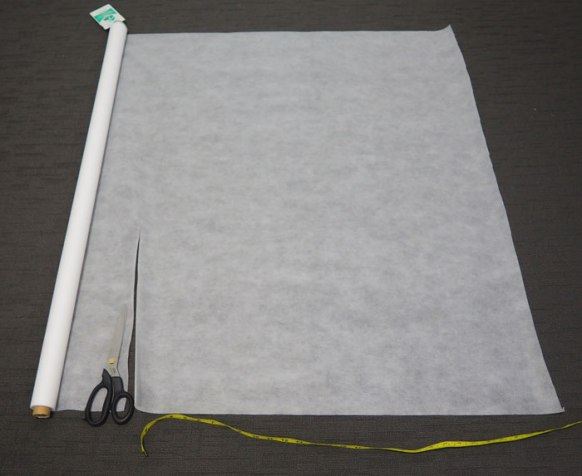 Fold this in half. From the top left corner, measure out 17cm and mark a line here.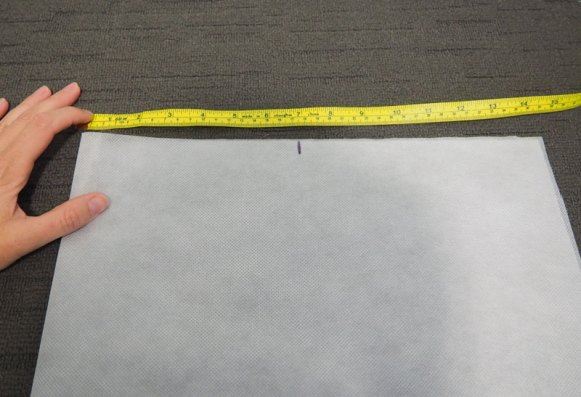 From the top right corner measure down 30cm and mark a line here.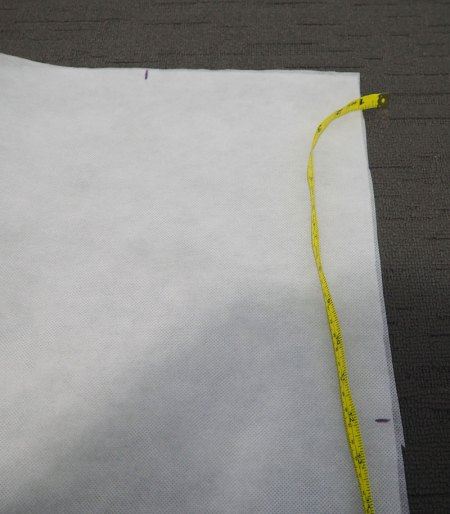 With a long ruler or quilting ruler, draw a line from both of these marked points.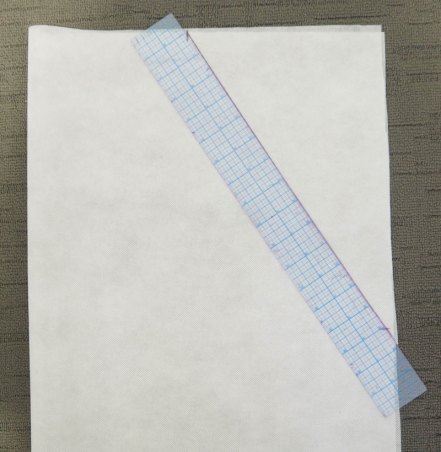 Keep your tracing material together (you can pin together if need be) and cut along this line.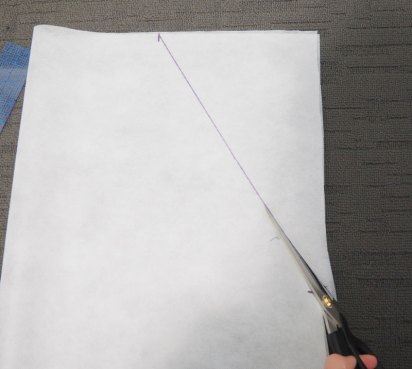 Unfold your tracing material and this will give you the shape of your apron!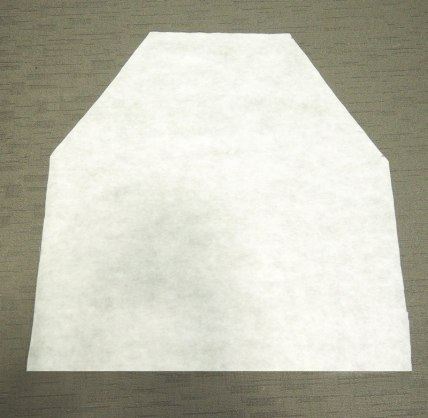 Cut out 1 x denim fabric
Cut out 1 x lining fabric
Tip: If you find it easier to cut a nice even finish, you could fold your fabric in half, as shown below and cut your material on the fold instead.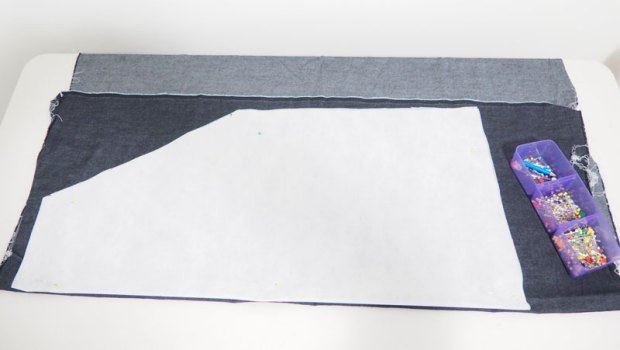 Cut out the straps and pocket
Top strap: Cut 1 x denim at 3″ x 23.5″ (7.5cm x 60cm)
Back straps: Cut 2 x denim at 2″ x 32″ (5cm x 81cm)
Pocket: Cut 1 x denim, 1 x lining and 1 x iron-on interfacing at 40cm x 25cm
Sewing Instructions
Download the instructions (pdf) on how to sew your apron. Make sure to iron as you go to ensure your apron sits flat and has nice, finished edges.
ScanNCut Design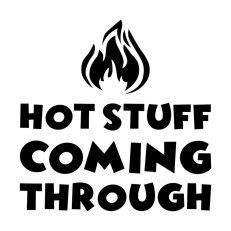 Download the Hot Stuff Coming Through ScanNCut file (svg). This design is approximately 21cm x 21cm.
Load this design onto a USB for use in your ScanNCut machine. The design is already reversed so you can just cut out your Flex Vinyl media. Make sure to place the shinny side down when placing onto your ScanNCut mat.
Once cut, peel off the unused portion of the design. Then simply flip this over, place a Teflon Applique Mat down and iron/press onto your apron.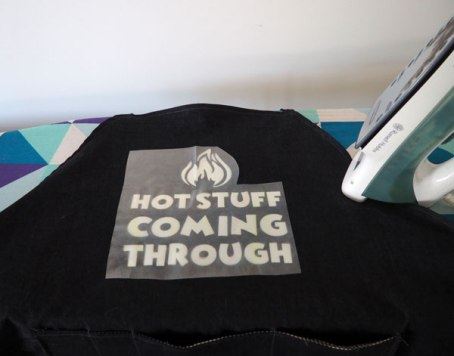 Finished Photos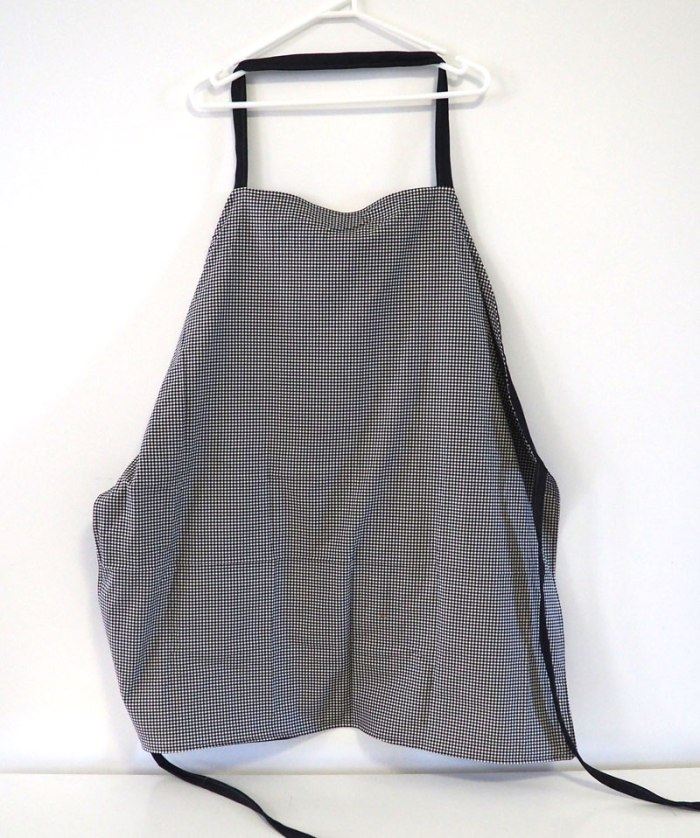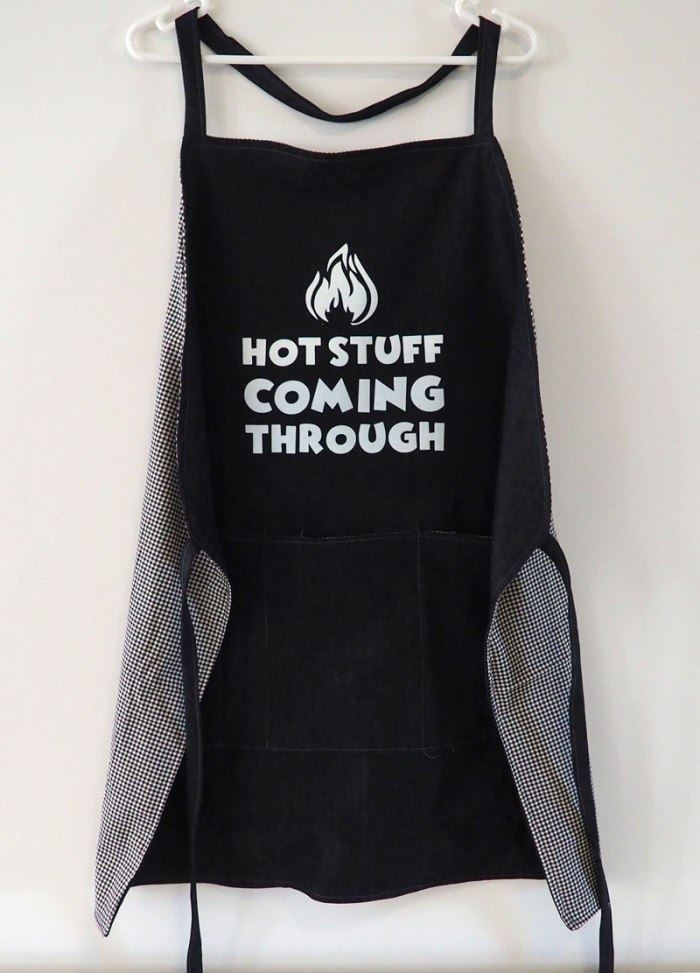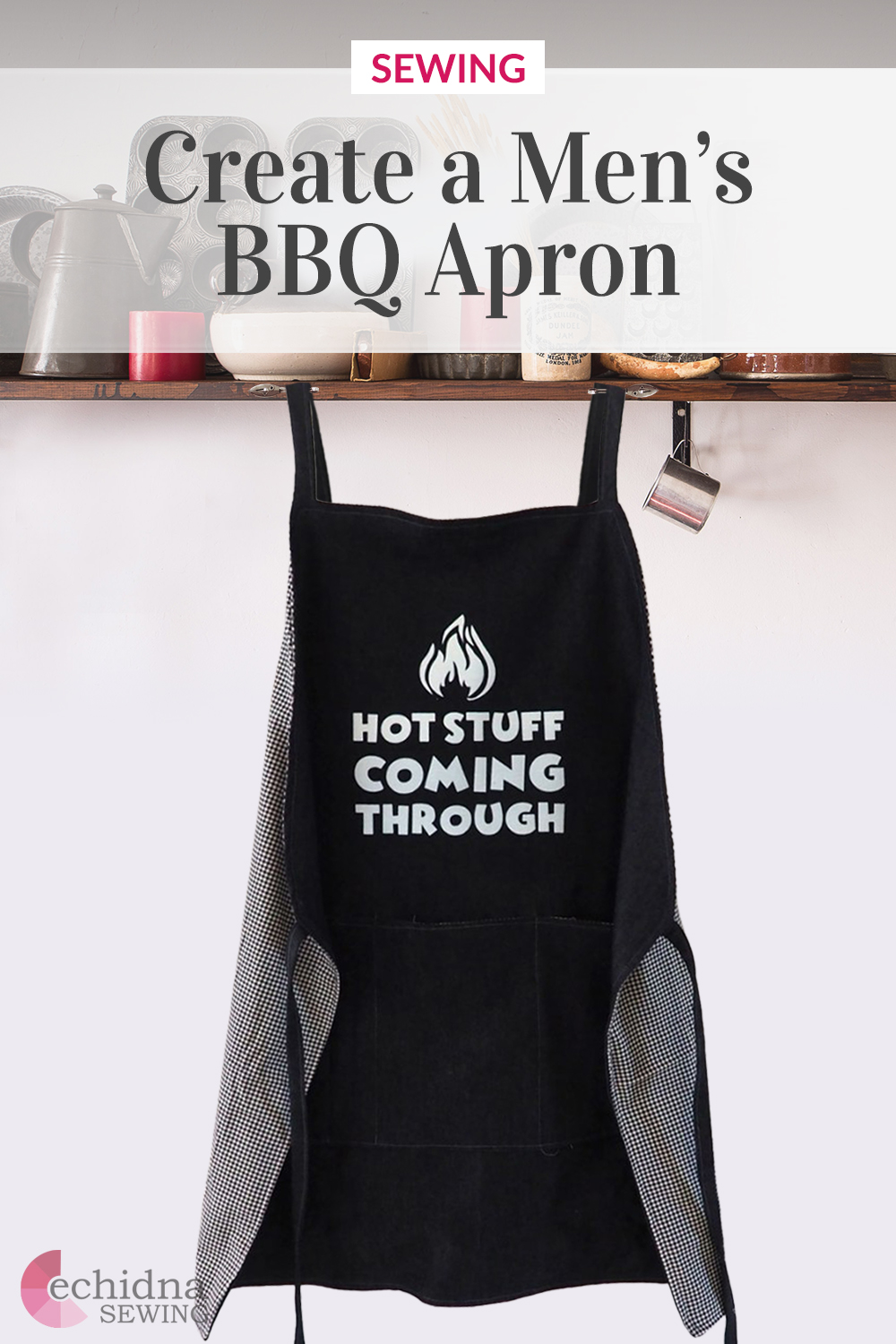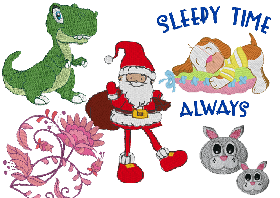 Free Echidna Designs
We're excited to offer our free Echidna designs available for download. These free designs are perfect for those at a beginner or an advanced level. Add these designs to your stash and create incredible embroidery!

Download free designs
Sewing, Quilting and Embroidery Machines
Interested in learning how to sew, quilt or embroider? Take a look at the innovative Brother machines available for purchase at Echidna Sewing. Wherever possible we will beat any deal and you will always receive ongoing service and support!

Find out more >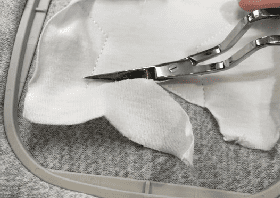 Learn to Sew or Embroider with Echidna Sewing
Come along to our fun-filled classes to learn more about sewing, embroidery and crafting. Classes cater for all skill levels, whether you're just starting out or already have advanced knowledge.

Find out more >
Echidna project material/ fabric requirements are an indication only and can seem to be generous. This has been intentional. Should you make a cutting or embroidery mistake you will have sufficient fabric to rectify your error.
---
Comments (1)
Makes a great apron for a man

By:

NANCY ORBI

on 6 May 2020

The measurement you gave are not so perfect for me. but it looks really great to make an apron for the man. thanks for the tutorial and the tips. Appreciate your idea
---
Leave a comment