Baby dribble bib
Date Posted:1 September 2019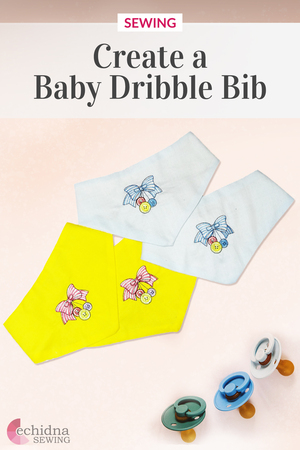 How to create your dribble bib
What you'll need:
0.6 metre cotton or light weight material
0.6 metre Waffle Weave
Snaps or Velcro
Print step-by-step instructions
Step one
Embroider your design onto the fabric first.
Note:If you cut the material from the pattern before embroidering you will not have enough fabric in the hoop for stability.
Cut the pattern out and place it over the fabric so that the design is in the centre.
Cut out the Waffle Weave fabric from the pattern.
Place the fabric so that the right sides are facing together and then pin in place.
Leave a small gap free so you can turn it inside out once you have finished sewing around the edge. You can mark this with your pins.
Sew 1/4 inch around the edge of the fabric making sure to leave a small gap as outlined by your pins.
Cut around the sharp edge and around the corners making sure not to cut your stitch line.
Turn it inside out through the small gap and iron flat.
Hand sew the small opening closed.
It is probably best to wrap the dribble bib around your child and mark with an erasable pen where you need to place the velcro or snaps.
We have used a machine snap in the picture above but you can also use sewn on snaps or velcro. Do not use buttons or anything that can be eaten or accidentally swallowed by your child.
Share your project!
Once you have completed your project we would love for you to share your photos with us! Like us on any of the social media networks below and simply hashtag #echidnaclub with your photo.
Otherwise, feel free to post to our Facebook wall with your project photo.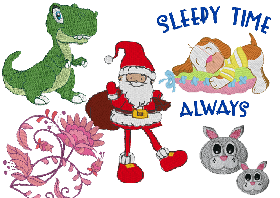 Free Echidna Designs
We're excited to offer our free Echidna designs available for download. These free designs are perfect for those at a beginner or an advanced level. Add these designs to your stash and create incredible embroidery!

Download free designs
Sewing, Quilting and Embroidery Machines
Interested in learning how to sew, quilt or embroider? Take a look at the innovative Brother machines available for purchase at Echidna Sewing. Wherever possible we will beat any deal and you will always receive ongoing service and support!

Find out more >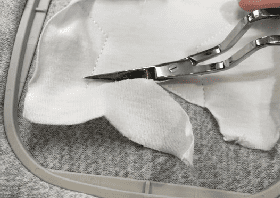 Learn to Sew or Embroider with Echidna Sewing
Come along to our fun-filled classes to learn more about sewing, embroidery and crafting. Classes cater for all skill levels, whether you're just starting out or already have advanced knowledge.

Find out more >
Echidna project material/ fabric requirements are an indication only and can seem to be generous. This has been intentional. Should you make a cutting or embroidery mistake you will have sufficient fabric to rectify your error.
---
Leave a comment