Face Mask Covers
Date Posted:26 March 2020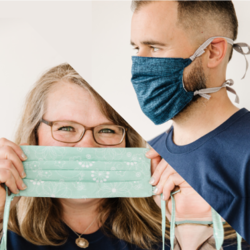 We are experiencing unprecedented times and we have received a call to action from one of our customers (Thanks Penelope B!) for masks & mask covers. We have spoken to two of the organisations who have registered on this website here.
They have confirmed they need masks that will be used for infection control by their staff. In some instances, fabric masks are being used to protect the medical mask. These facilities are not hospitals and are experiencing mask shortages due to the COVID-19 situation. The masks will be provided to their staff and they will be laundered and changed daily.
We are aware you would usually drop these masks off at one of our Echidna stores. Unfortunately, this is no longer practical due to the social distancing requirements. If you do make masks they should be sent directly to the organisations listed below. We believe the demand for these masks will continue to grow and the list of recipient organizations may also grow and change, so please check back on the above-mentioned website to see if there are more organisations listed.
---
Businesses requesting masks and mask covers
Southern Peninsula Community Care
169-171 Eastbourne Rd
Rosebud, VIC 3939
www.39plus.org.au
View full list of businesses requesting face masks →
---
Register a business
Is your business in need of mask covers? Add your request to Deaconess using the below button or send us an email and we will add you to the list.
---
Mask & Mask Covers Patterns
The US has experienced a severe mask shortage, which is why there are now so many tutorials and free patterns available. We have shortlisted several options including an in the hoop mask cover from Kimberbell.
There is some debate regarding the efficacy of fabric masks. We can assure you the organisations we have spoken to are desperate for masks and are aware they are not personal protective equipment. Their comments were "a fabric mask is better than nothing." Due to a shortfall in masks currently, some of the organisations won't receive any masks for over 40+ days. Here is a link to some interesting information regarding DIY masks.
To summarise scientists concluded in their study the best materials to use for DIY masks were cotton. This is due to the breathability factor. If a mask is comfortable the user will wear it for longer! The test data shows cotton t-shirts, pillowcases or other cotton materials were ideal. We are asking you to make masks for staff at a number of facilities and use new prewashed cotton fabric.
Here are the links to the instructions and videos for mask making options:
---
IMPORTANT INFORMATION:
The face masks and patterns detailed are not considered Personal Protective Equipment (PPE) and cannot prevent the spread of any virus or disease.
Fabrics must be new 100% cotton and prewashed
All masks should be sent to the organisations requesting donations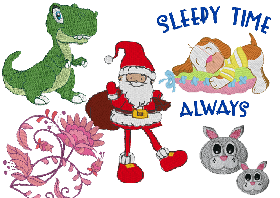 Free Echidna Designs
We're excited to offer our free Echidna designs available for download. These free designs are perfect for those at a beginner or an advanced level. Add these designs to your stash and create incredible embroidery!

Download free designs
Sewing, Quilting and Embroidery Machines
Interested in learning how to sew, quilt or embroider? Take a look at the innovative Brother machines available for purchase at Echidna Sewing. Wherever possible we will beat any deal and you will always receive ongoing service and support!

Find out more >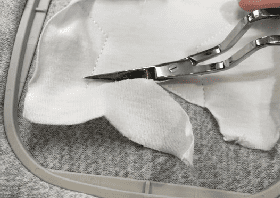 Learn to Sew or Embroider with Echidna Sewing
Come along to our fun-filled classes to learn more about sewing, embroidery and crafting. Classes cater for all skill levels, whether you're just starting out or already have advanced knowledge.

Find out more >