EVA Foam Bath Animals
Author: Nicole H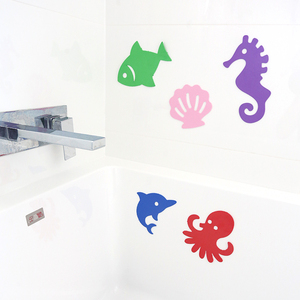 Transform your child's bath or shower time into a magical under the sea adventure with the help of EVA foam animals created using your Brother ScanNCut cutting machine. Dive deep into a world of imagination and make a splash with these delightful and interactive bath toys.
With their vibrant colors and fun shapes, these EVA foam animals will not only bring joy to your little ones but also enhance their sensory development. Let them explore the ocean floor, swim alongside brilliant fish, and befriend charming sea creatures, all from the comfort of their bath or shower.
Crafted with precision using the innovative Brother ScanNCut cutting machine, these foam animals are durable, safe, and easy to clean. The ScanNCut technology ensures the perfect cut every time, making it a breeze for you to create a whole menagerie of sea creatures for your child to enjoy.
---
Design files:
In this project, we have chosen to use a variety of sea creature designs from the built-in patterns available on the SDX models of Brother ScanNCut. However if you have a different brand cutting machine we recommend using a paper cut type of design for best results.
Designs used include:
AR-C009 (Clam)
AR-C0010 (Starfish)
AR-C0011 (Fish)
AR-C0012 (Fish)
AR-C0013 (Whale)
AR-C0014 (Dolphin)
AR-C0015 (Seal)
AR-C0016 (Octopus)
AR-C0017 (Seahorse)
AR-D004 (Crab)
AR-G008 (Anchor)
Refer to the SDX1200 pattern list →
NOTE: Some designs consist of multiple layers and may require you to merge the layers before proceeding to cut.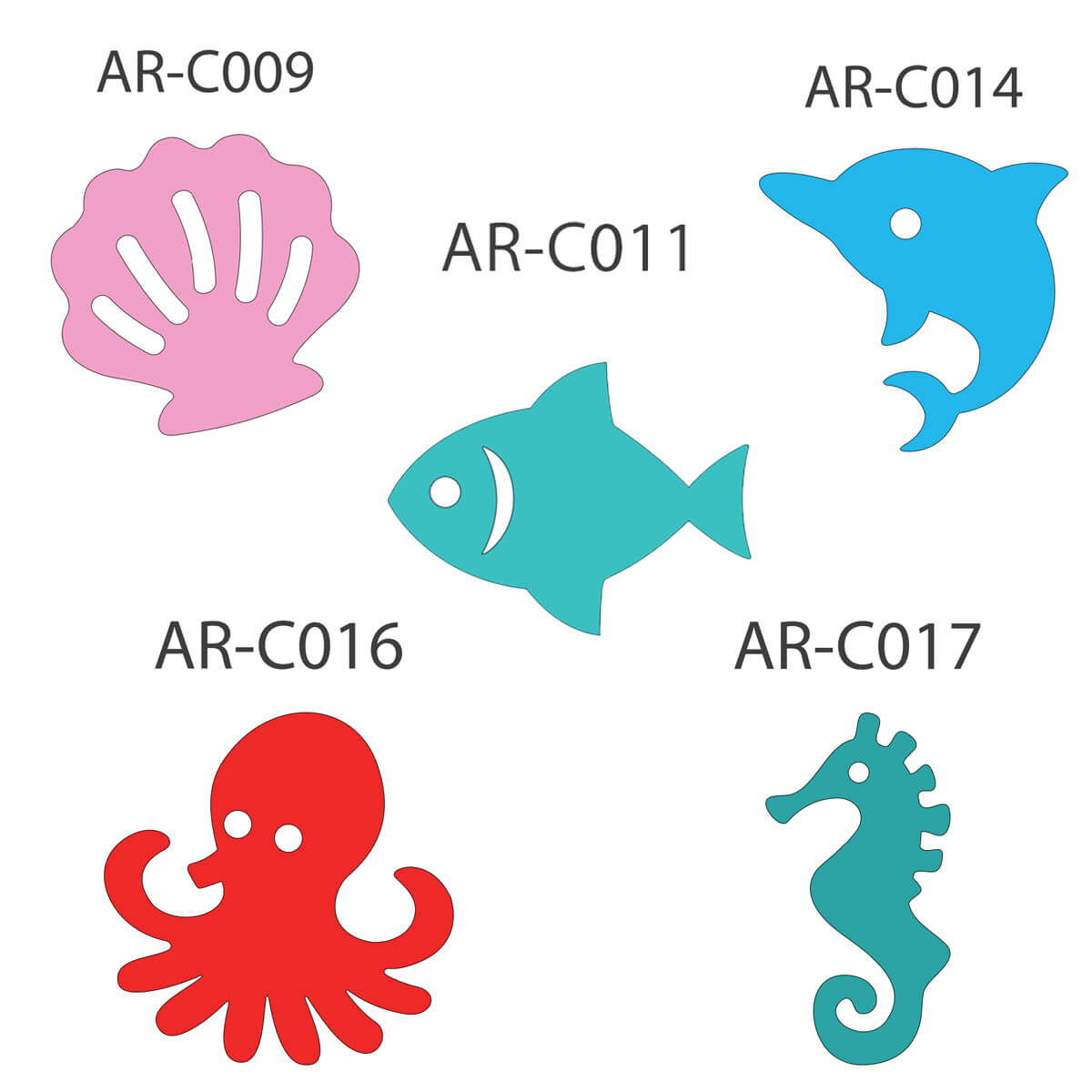 Designs Available on SDX ScanNCut models
---
What you will need:
Cutting machine (Brother ScanNCut, Cricut, Silhouette, etc)
3mm EVA Craft Foam
Masking tape
---
Step overview:
TIP:
If your little one likes to chew on everything, simply stick the EVA foam stickers on the other side of the glass. They can still have fun looking at them, but they can't grab them and put them in their mouth.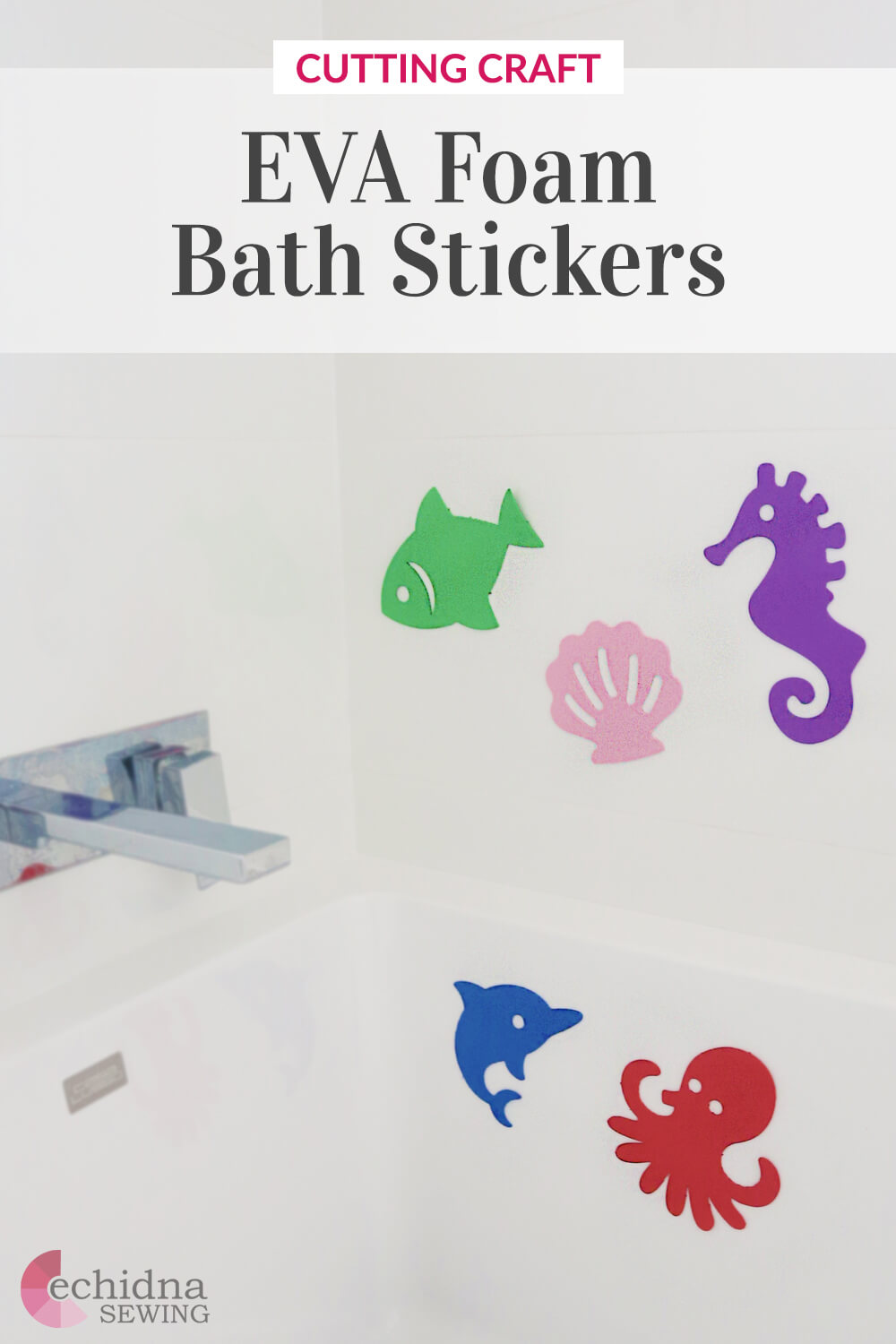 ---
Detailed instructions:
Place the piece of EVA foam on your machine mat. Use masking tape to hold the foam securely in place. This will also help to keep the foam as flat as possible and reduce any chance of movement.
Load the mat into your machine.
Load the desired designs. (If you have a Brother ScanNCut do a quick scan of your mat to make sure the design is positioned correctly on top of the foam)
Adjust your machine settings to be suitable for cutting foam. For ScanNCut SDX users you will need to ensure the half cut option is OFF.
Proceed with cutting the design.
Once the cutting is complete, unload the mat from the machine and gently remove the cut out piece from the mat.
Remove any loose inner cuts.
Spray the foam shape with water.
Due to the porous nature of foam, when you add a little bit of water it adheres very well to the smooth surfaces like glass or porcelain.
Stick the cut out foam shape on your tiles above your bath, in the bath tub or on your shower screen.
Repeat the steps to create more creatures.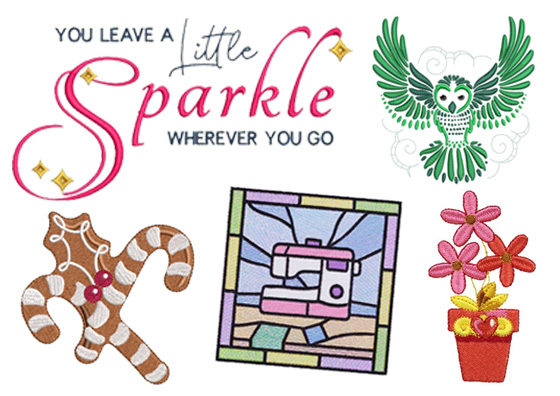 Free Embroidery Designs
We're excited to offer our free Echidna designs available for download. These free designs are perfect for those at a beginner or an advanced level. Add these designs to your stash and create incredible embroidery!

View all free designs >
Sewing, Quilting and Embroidery Machines
Interested in learning how to sew, quilt or embroider? Take a look at the innovative Brother machines available for purchase at Echidna Sewing. Wherever possible we will beat any deal and you will always receive ongoing service and support!

Find out more >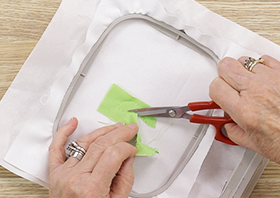 Learn to Sew or Embroider with Echidna Sewing
Come along to our fun-filled classes to learn more about sewing, embroidery and crafting. Classes cater for all skill levels, whether you're just starting out or already have advanced knowledge.

Find out more >
Echidna project material/ fabric requirements are an indication only and can seem to be generous. This has been intentional. Should you make a cutting or embroidery mistake you will have sufficient fabric to rectify your error.