Easter Bunny Footprint Stencil
Author: Nicole H Date Posted:15 March 2023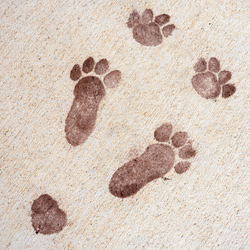 Easter is a time for family and friends to get together and celebrate the joy of the season. If you're looking for a cute and creative way to join in on the festivities, why not make an Easter bunny footprint stencil using your cutting machine?
Our free design file will help you quickly and easily create a stencil that you can use to make a realistic mud-like texture with some simple kitchen ingredients. Not only is this a fun craft project for adults and children alike, but it's also an easy way to decorate your home for the holiday. So, grab your cutting machine and let's get started!
Download the files for this project →
---
Free design files:
These include:
BunnyFootprints_12x12 (.svg)
BunnyFootprints_12x12 (.fcm)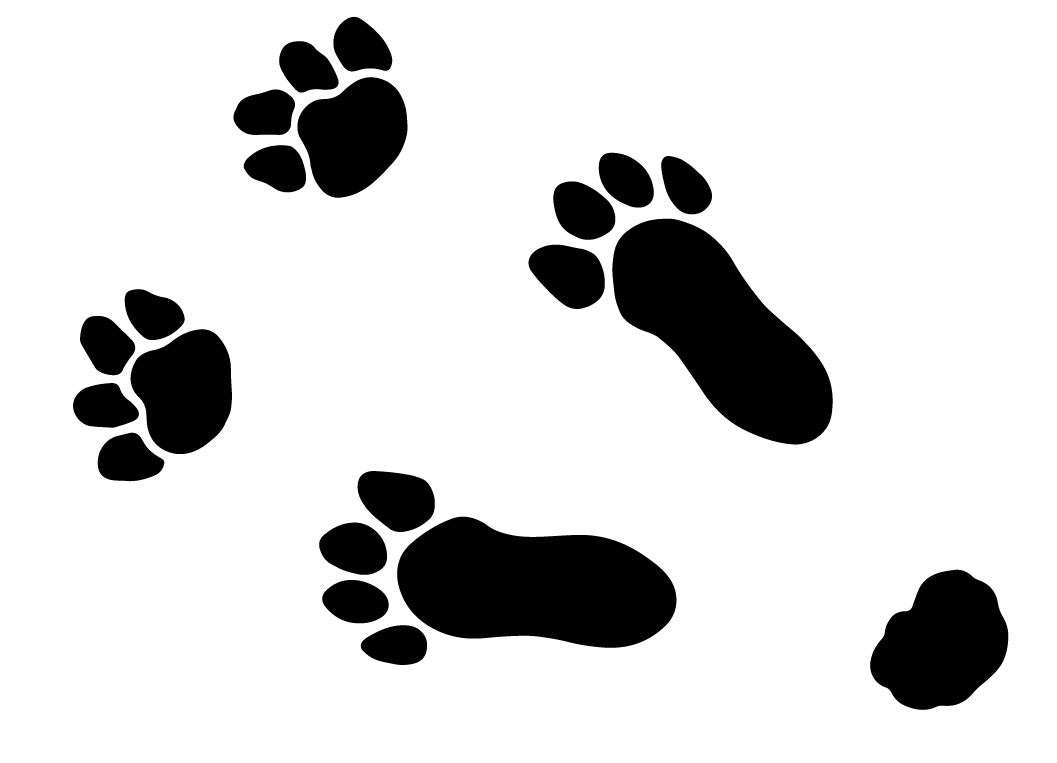 Easter Bunny Footprint Shape
---
What you will need:
Any model of the Brother ScanNCut
One 12" x 12" scrapbooking card (A4 card can be used – your footprint may be smaller)
¼ cup of Baking soda
2 tablespoons of cocoa powder
Small bowl
Light spray bottle with water
Design Files Download Now →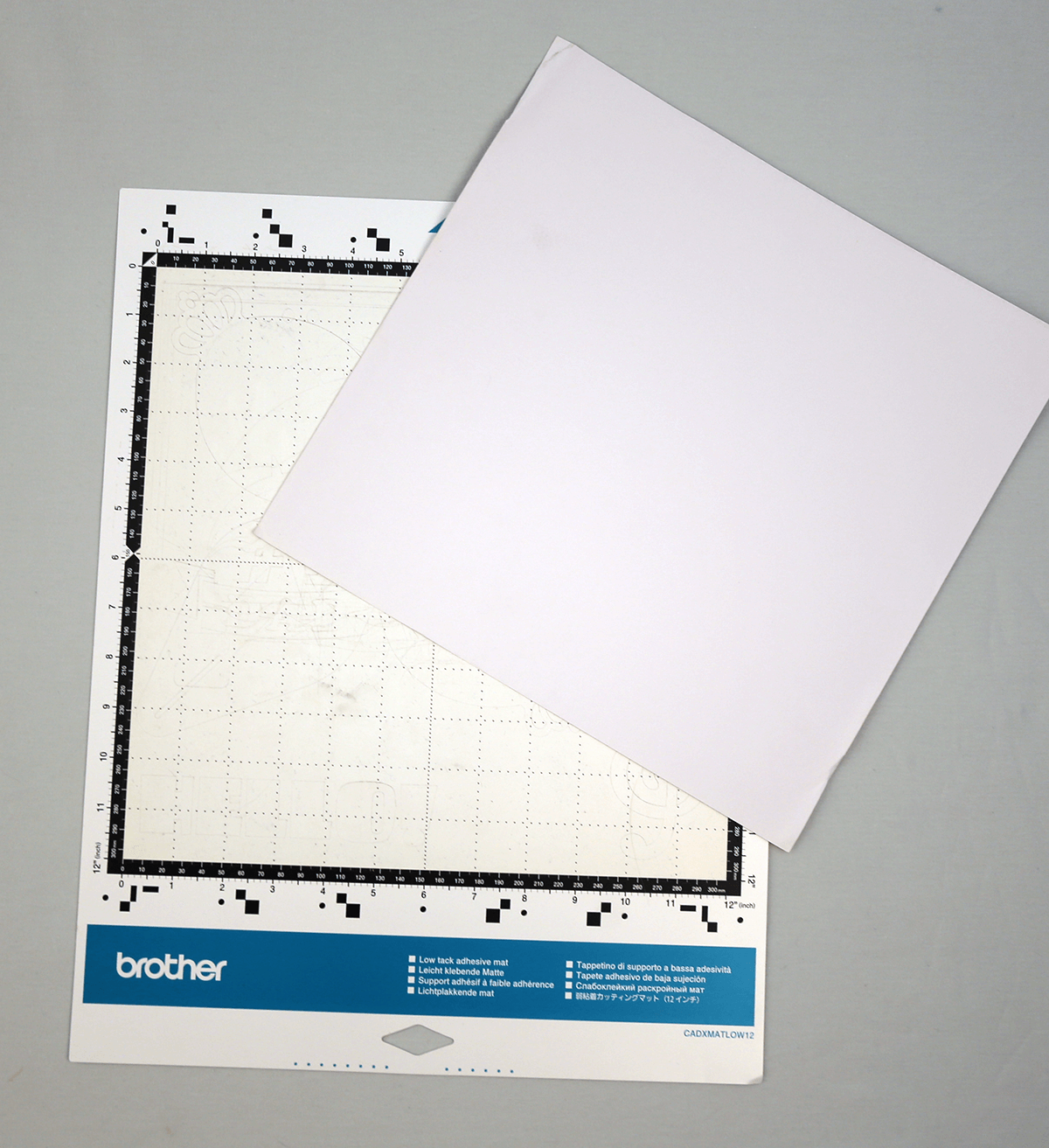 ---
Step overview:
---
Detailed instructions:
Download the .svg file and save it onto a USB to plug it directly into your cutting machine.
Place the scrapbooking card on your machine mat. Use masking tape to hold the cardstock firmly in place if needed.
Load the mat into your machine.
Load the BunnyFootprints_12x12.svg. (If you have a Brother ScanNCut do a quick scan of your mat to make sure the design is positioned correctly on top of the cardstock).
Adjust your machine settings to allow for the cardstock thickness. (The SDX range of Brother ScanNCut will do this automatically if you if you have enabled this setting)

Tip: We suggest doing a test cut to ensure you have your settings correct for the medium you are using. Cutting a small hole in the corner of your mat is a lot less upsetting than cutting a large design straight through your mat.

Proceed with cutting the design.
Once the machine has finished cutting your design, unload the mat from the machine and gently remove the cut cardstock. You will now have a template for the bunny footprints.
Mix the cocoa powder and the baking soda in a small bowl.
Place the template on the floor in your desired location and gently sprinkle cocoa/baking soda mixture over the template to fill in the cut out sections. Use your hand to spread the mixture if needed. Take extra care not to spill over the edge of the card otherwise you will be left with an outline.
Carefully lift the template without spilling any of the excess cocoa/baking soda mixture, leaving the bunny footprints.
Spritz the footprints using a light spray water bottle, this will make the footprints look like mud.
Enjoy seeing the reaction on the kids' faces when they discover the easter bunny has left some footprints in the backyard!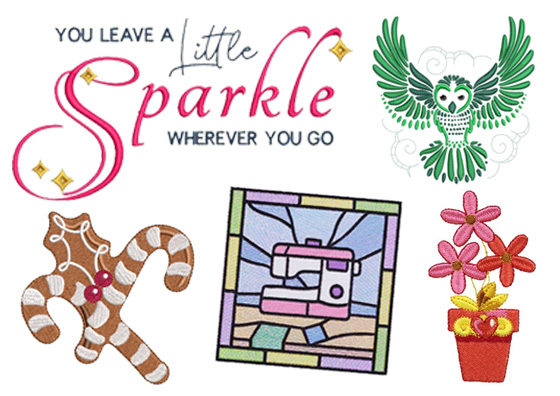 Free Embroidery Designs
We're excited to offer our free Echidna designs available for download. These free designs are perfect for those at a beginner or an advanced level. Add these designs to your stash and create incredible embroidery!

View all free designs >
Sewing, Quilting and Embroidery Machines
Interested in learning how to sew, quilt or embroider? Take a look at the innovative Brother machines available for purchase at Echidna Sewing. Wherever possible we will beat any deal and you will always receive ongoing service and support!

Find out more >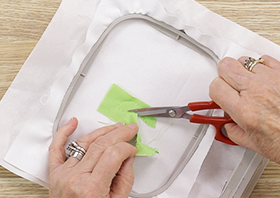 Learn to Sew or Embroider with Echidna Sewing
Come along to our fun-filled classes to learn more about sewing, embroidery and crafting. Classes cater for all skill levels, whether you're just starting out or already have advanced knowledge.

Find out more >
Echidna project material/ fabric requirements are an indication only and can seem to be generous. This has been intentional. Should you make a cutting or embroidery mistake you will have sufficient fabric to rectify your error.
---
Leave a comment