Coffee Art Stencils
Author: Nicole H Date Posted:6 November 2023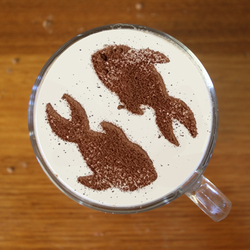 Are you a coffee lover with a passion for unique and eye-catching designs? Imagine sipping your favourite brew while admiring a beautiful custom coffee art stencil on top of your latte. Well, now you can turn your coffee into a canvas with the help of cutting machines like the ScanNCut and Cricut. These powerful tools allow you to create intricate stencils by cutting out old Colour Hide books' plastic protective covers, giving them a new lease of life. Not only does this process provide a sustainable solution for recycling and repurposing, but it also unleashes your creativity and adds a touch of personalized artistry to your morning routine.
Whether you're a coffee shop owner looking to impress your customers or a coffee enthusiast who loves experimenting, custom coffee art stencils offer endless possibilities. So, grab your cutting machine and let your imagination run wild as you elevate your coffee experience to a whole new level of artistic delight.
---
Free design files:
These include:
KoiFishCoffeeStencil (.svg)
BlankStencilShape(.svg)
These coffee stencils have been designed to fit a large mug or cup with a diameter of 100mm (4"). If you wish to make these for a smaller cup, please resize the SVG in CanvasWorkspace.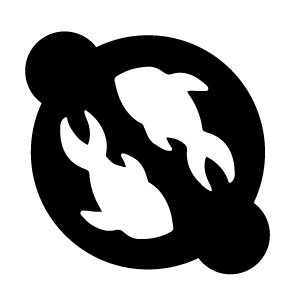 Koi Fish Stencil Shape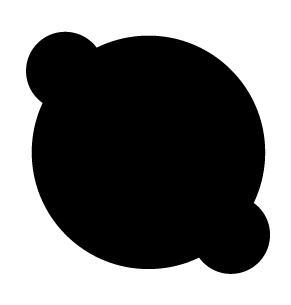 Blank Stencil Shape
Instructions →
---
Choosing your medium
You can complete this project using a variety of mediums for your Coffee Art Stencil. We will be repurposing the plastic protective covers from Colour Hide note pages (as pictured), however you could use alternatives such as food grade mylar or other stencil plastics.
IMPORTANT NOTE: Make sure you check the maximum media thickness that your cutting machine will allow and ensure that the medium you are using does not exceed this. The artwork may need to be scaled to suit the size of your medium.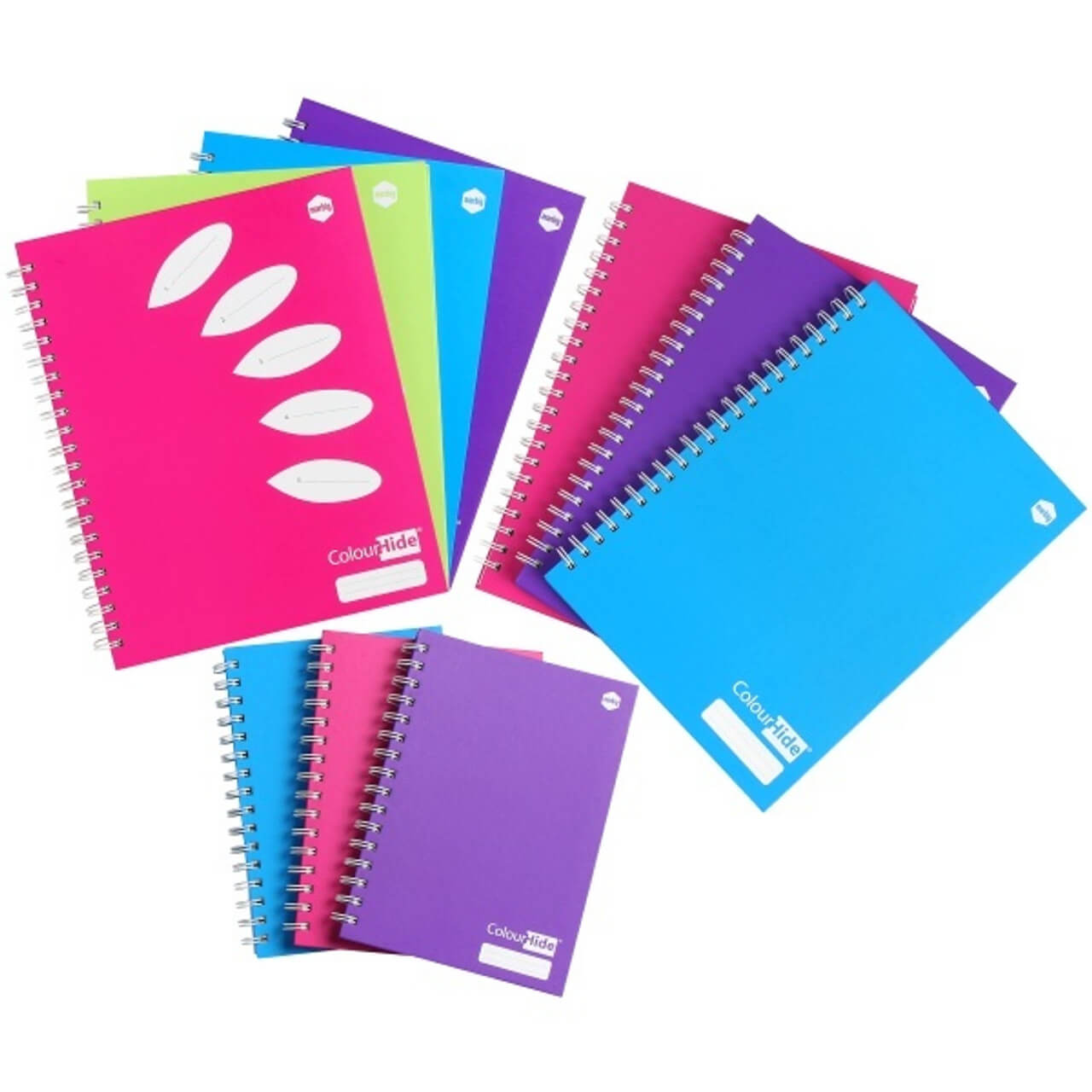 ---
What you will need:
Cutting machine (Brother ScanNCut, Cricut, Silhouette etc)
Colour Hide Notepad Covers (or food grade Mylar sheets)
Scraper
Masking tape
Drinking chocolate
Chocolate powder shaker or mini sieve
Design files Download now →
---
Step overview:
Learn how to create your own stencil in CanvasWorkspace
We have put together step by step instructions on merge designs using the blank SVG to achieve a custom coffee art stencil.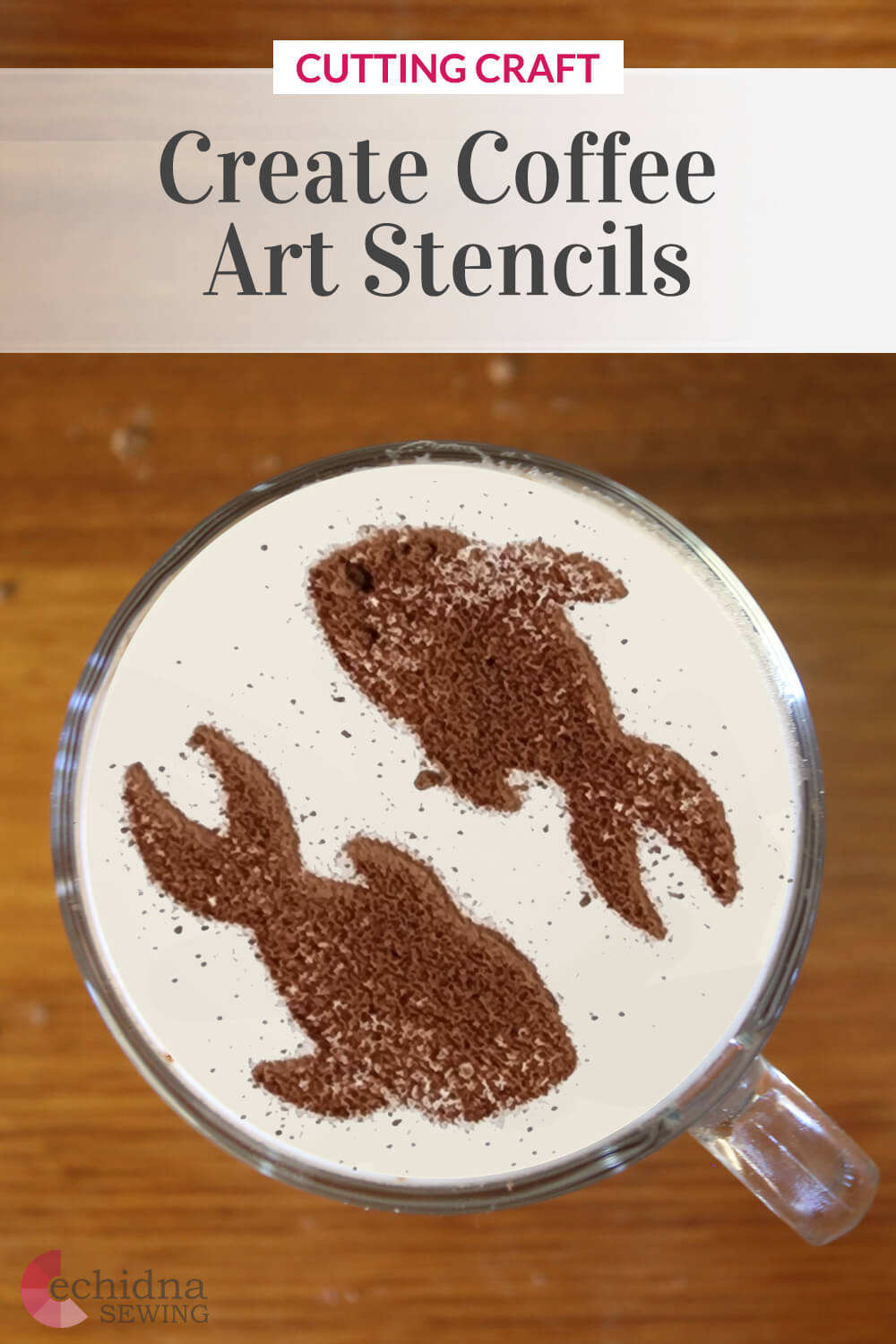 ---
Detailed instructions:
Download the .svg files and save these onto a USB and plug it directly into your cutting machine.
Remove the plastic protective front sheet from the notepad so that you only have the plastic front sheet.
Place the piece of plastic on your machine mat. Use masking tape to hold the plastic firmly in place. This will also help to keep the plastic as flat as possible and reduce any chance of movement.
Load the mat into your machine.
Load the KoiFishCoffeeStencil.svg. (If you have a Brother ScanNCut do a quick scan of your mat to make sure the design is positioned correctly on top of the plastic).
Adjust your machine settings to be suitable for cutting the thicker medium. (The SDX range of Brother ScanNCut will do this automatically if you have enabled this setting). Note that some machines will go over the design multiple times to cut through the plastic.

Tip: We suggest doing a test cut to ensure you have your settings correct for the medium you are using. Cutting a small hole in the corner of your mat is a lot less upsetting than cutting a large design straight through your mat.

Proceed with cutting the design.
Once the machine has finished cutting your design, unload the mat from the machine and gently remove the cut plastic.
Remove the inner cuts from the plastic.
You will now have a Coffee Art Stencil. Make yourself a frothy cuppa and hold the stencil as close to the coffee as possible without touching the foam.
Using a shaker, sprinkle either drinking chocolate or cinnamon on top of your cuppa. It would be best to use a chocolate powder shaker or a mini sieve.
Sit back and admire your art before you take a sip.
Now try create your own custom design using our instructions for CanvasWorkspace below.
---
Create your own design stencil:
Open the BlankCoffeeStencil.svg in CanvasWorkspace.
Load the design you wish to add or add a built-in design from CanvasWorkspace. Select a colour for the shape so that it is easy to see.
Select the design you have just loaded and resize the design svg to be approximately 3" or 75mm within the Edit tab.
We now want to select both shapes and center them both horizontally and vertically.
With the two shapes still selected, select the Subtract icon under the Process Overlap section. This will remove the smaller shape from the stencil shape leaving you with the perfect coffee stencil.
Export your design and follow our the detailed instructions above using your created shape.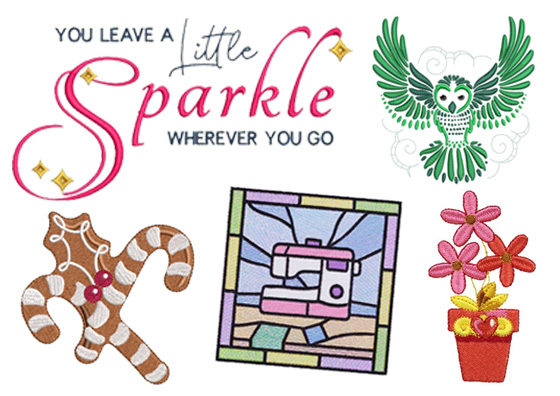 Free Embroidery Designs
We're excited to offer our free Echidna designs available for download. These free designs are perfect for those at a beginner or an advanced level. Add these designs to your stash and create incredible embroidery!

View all free designs >
Sewing, Quilting and Embroidery Machines
Interested in learning how to sew, quilt or embroider? Take a look at the innovative Brother machines available for purchase at Echidna Sewing. Wherever possible we will beat any deal and you will always receive ongoing service and support!

Find out more >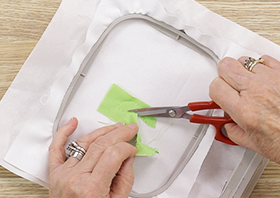 Learn to Sew or Embroider with Echidna Sewing
Come along to our fun-filled classes to learn more about sewing, embroidery and crafting. Classes cater for all skill levels, whether you're just starting out or already have advanced knowledge.

Find out more >
Echidna project material/ fabric requirements are an indication only and can seem to be generous. This has been intentional. Should you make a cutting or embroidery mistake you will have sufficient fabric to rectify your error.