A reflection on the last 40 years
Author: Gary Walker Date Posted:10 June 2021
I can still vividly recall my first day on the job. A couple of weeks shy of my 16th birthday and school was now behind me as I started a trade in an industry that few people knew existed – a sewing machine mechanic. All my mates at school thought I was crazy. After all, I left midway through year 11 to run off and repair sewing machines – really!
But it was an apprenticeship and my mum, herself a tailoress and former clothing industry employee convinced me it would be a good job. I just wanted to start my life in the real world and to me it didn't matter what industry it was in.
Fast forward 40 years and I'm still working with sewing machines. On 26th May 1981 I began this journey and I wouldn't swap it for the world. As well as successfully completing an in-depth four year sewing machine technician apprenticeship with Stubbies Clothing Company, my first 5 years in the commercial clothing industry gave me a incredible wealth of industry knowledge, far beyond just fixing sewing machines. But at age 21, I wanted to know more and jumped into the home sewing industry by opening my first sales and service centre in Brisbane. I was hooked and soon after had the opportunity to join Singer Australia and spent the following four years working in a senior sales management position, constantly learning new aspects of the sewing machine industry. Aside from those 9 years, I've spent the remaining 31 years running my own business and again, I wouldn't change a thing.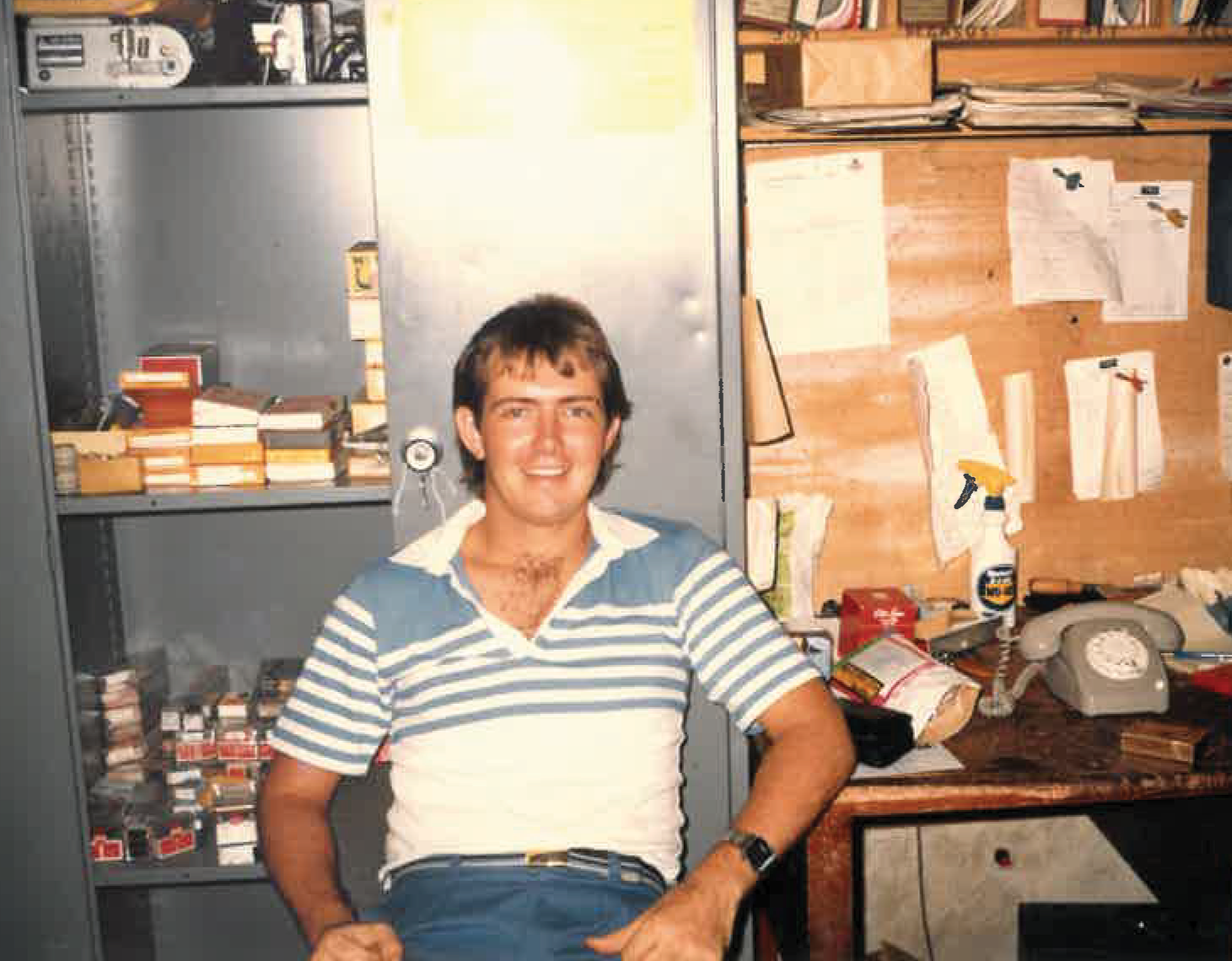 Gary pictured in the Stubbies factory workshop circa 1985.
I think I can say that I truly love sewing machines and I have never considered my job to be a chore. I get to use some of the most amazing technology and work in an industry that really revolves around genuinely nice people.
I've been blessed to travel the world to sell our own Aussie made products abroad as well as finding unique new items to bring back to our Australian customers. Plus, I've cherished the opportunities to lecture and present to thousands of sewing and embroidery enthusiasts here in Australia and around the world and I have to say that one of the most rewarding aspects of our business is the satisfaction of simply helping others achieve their goals. Customer support is the very heart and soul of our long term success.
But the best part of my journey was that 39 years ago while working in the Stubbies clothing factory early one morning, a pretty young lady walked up the stairs to start her first day at work. I was the first person to greet her that day and five years later, Cynthia became my wife and I'm blessed to say that we are still as strong as ever.
It's been an incredible 40 years and we are thrilled that both our children, Kristie and Daniel now have senior roles within Echidna and a genuine passion to continue to grow and develop the family business. Hey, I'm not retiring yet (don't tell Cynthia I said that) as I'm still loving what I do and we remain a 100% Australian family owned and operated business.
I'm proud to say that my brothers Doug and Brett have been a key part of the Echidna story since inception and along with the most amazing team of 30 staff including my niece Brittany and nephew Billy. We genuinely feel like one big family.
Trading in 2020 & 2021 has had it's obvious challenges but we have changed and adapted to the new ways of business, or the new normal. Remote support and education is more important now than ever and we'll continue to be the business that all customers can turn to for help and advice, regardless of location or where they purchased their machines. Here's to the next 40 years....
You can find out more about the Echidna story here →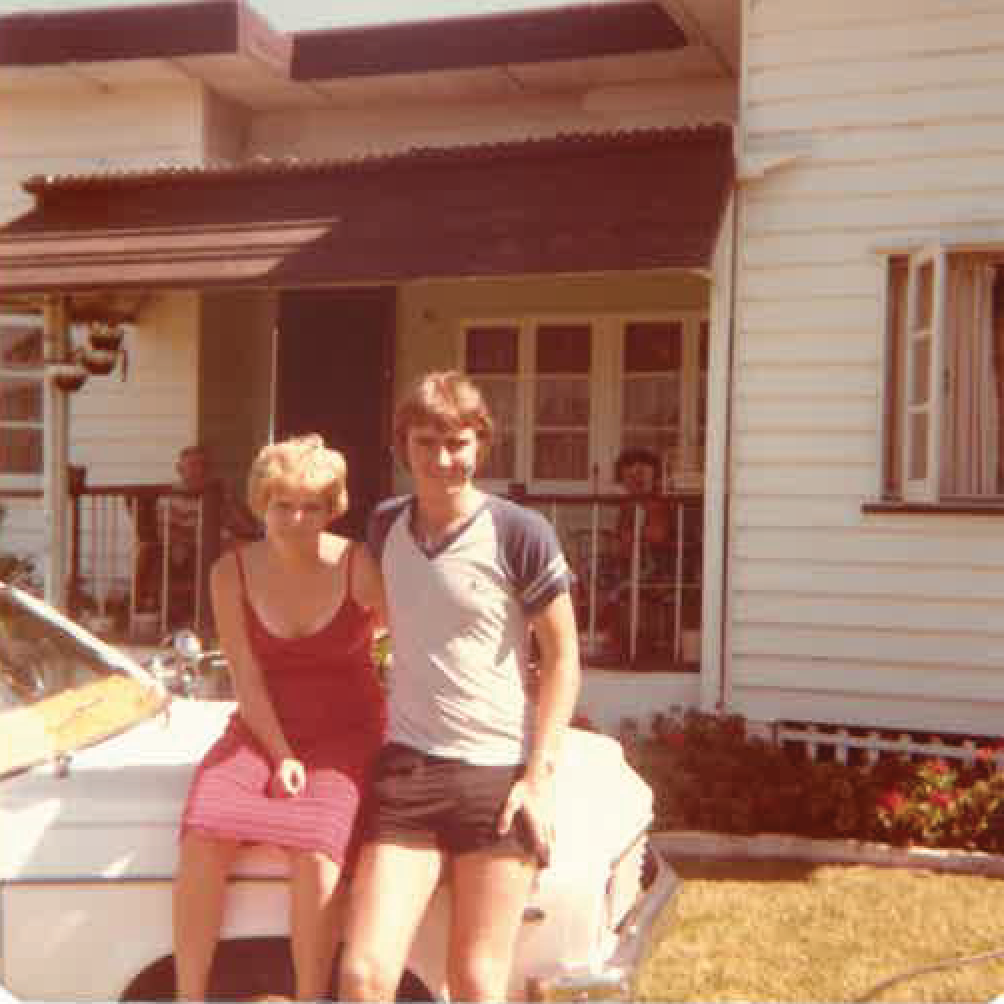 Gary and Cynthia pictured circa 1982 with Gary's very first car.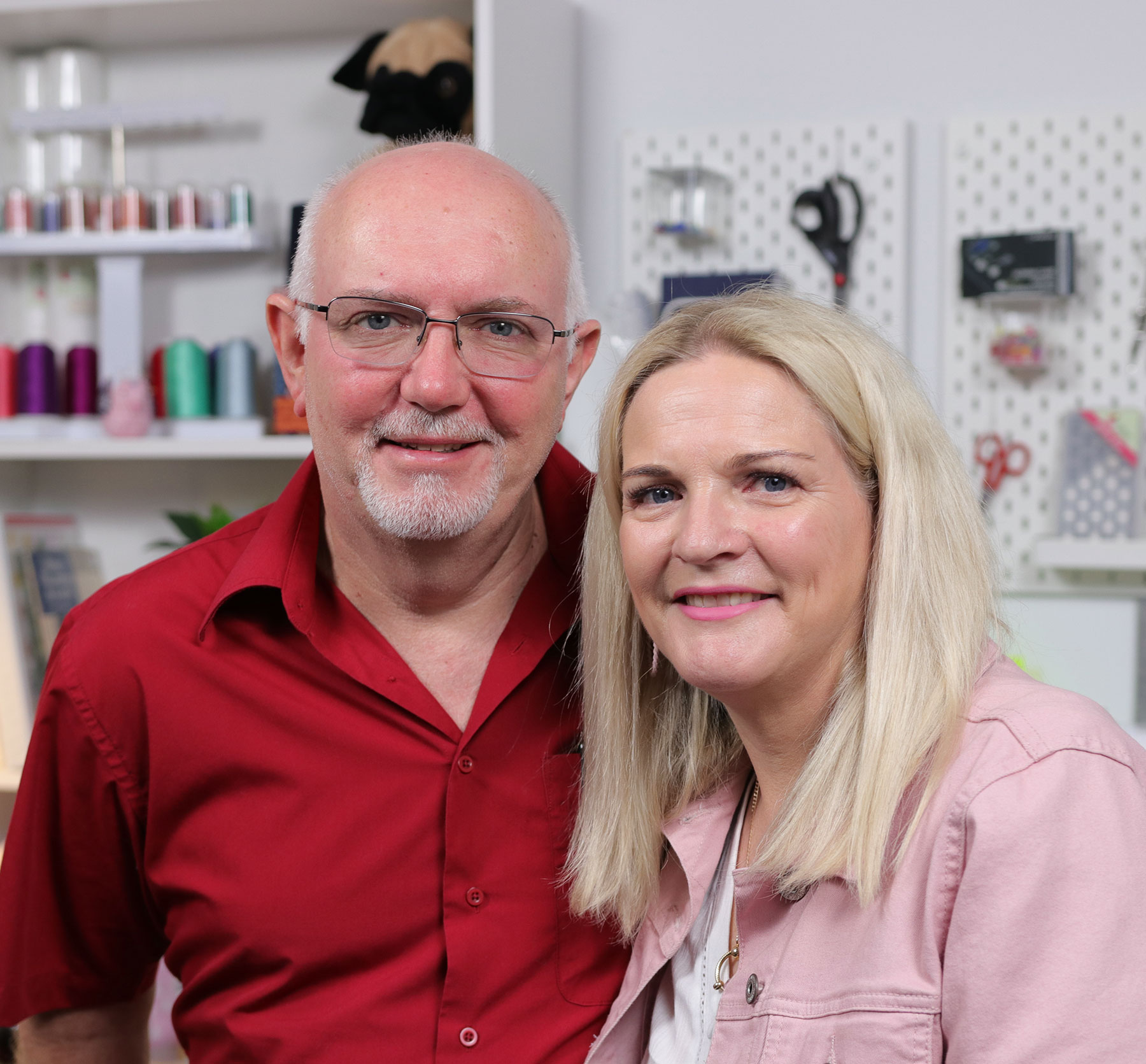 Gary and Cynthia 2021.