June 2020: Quilts for Little Stars Kids
Date Posted:1 June 2020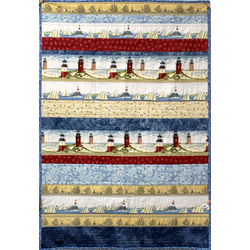 Little Stars Kids is a charity dedicated to creating a better life filled with fun, laughter and hope for kids who have experienced abuse and neglect or are in foster care. Through various programs, they are committed to providing these children with the love and support they need and help heal their little hearts.
Little Stars Kids provide Cuddle Cases filled with new essential items like quilts, pillows, hygiene kits, drink bottles, crayons and much more. This month, we are asking all sewing and quilting enthusiasts to get involved and create a beautiful handmade quilt that can be included in these Cuddle Cases.
The quilts will be for children aged from 3-12 years old and base colour suggestions are navy/red for boys and green/pink for girls. As the age range is varied, the limited use of overly patterned fabrics is preferred.
---
MATERIALS NEEDED
100% cotton fabric
8 fabric colours x various sized strips (width of fabric - WOF)
Quilt Batting 1.5m x 1.7m
100% Cotton backing fabric 1.5m x 1.7m
Quilting thread
Quilt binding 100% cotton approximately 40cm (dependent on how wide the quilt is)
---
METHOD
1. Cut the following 16 strips from the various cotton fabrics:
| Strip size x WOF | # of Strips |
| --- | --- |
| 1 ½" | 1 |
| 2 ½" | 2 |
| 3" | 1 |
| 3 ½" | 3 |
| 4" | 3 |
| 4 ½" | 1 |
| 5 ½" | 1 |
| 6" | 3 |
| 6 ½" | 1 |
2. Using a ¼" seam, piece the strips together. Mix the strips and colours together ensuring none of the same size strips and colours are stitched together.
3. Piece all the strips together, ironing as you go. Square up the quilt top.
4. Stay stitch around the outside of the quilt top at the shortest points prior to sandwiching the quilt, batting and backing together. This will support the outside edges and minimise the stretch.
5. Lay the backing fabric onto your work surface with the wrong side up, then lay the batting on top of it. Lay the quilt top right side up in the center of the batting, double checking that it is in the center of the backing and batting and that any loose threads have been removed. The batting and backing should be approximately 4" bigger all the way around than the patchwork quilt top. We recommend taping or clamping the backing to the surface to ensure it is kept taut.
6. Baste the three layers together choosing your own method, eg. By machine, spray baste, safety pins or hand baste. Check out the video below to assist you with the layering and pinning method. Smooth the surface of the quilt with your hands to remove bunps and wrinkles when basting.
7. Quilt as desired. We have ditch quilted across the strips.
8. Square up your quilt and bind the edges and you are finished!
---
HOW LONG DO I HAVE TO CREATE THE PROJECT?
This sewalong will run from 1st – 30th June 2020.
---
THINGS TO REMEMBER
Sewalongs are a great way to get inspired by what everyone creates, while giving to a worthy cause. If you're new to sewing or embroidering this is a great chance to get involved and have fun no matter what the outcome. Any excuse to put your sewing and embroidery machines to good use is a great one.
---
SENDING IN YOUR DONATIONS
The quilts can be dropped in or posted to any of the Echidna stores during the month of the sewalong. Please send any donations made after the sewalong month directly to the charity:
Little Stars Kids
Corporate House, Gasworks
Lobby 1, Level 2, 76 Skyring Terrace,
Newstead QLD Australia 4006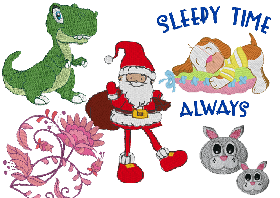 Free Echidna Designs
We're excited to offer our free Echidna designs available for download. These free designs are perfect for those at a beginner or an advanced level. Add these designs to your stash and create incredible embroidery!

Download free designs
Sewing, Quilting and Embroidery Machines
Interested in learning how to sew, quilt or embroider? Take a look at the innovative Brother machines available for purchase at Echidna Sewing. Wherever possible we will beat any deal and you will always receive ongoing service and support!

Find out more >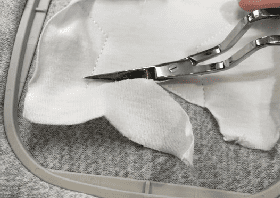 Learn to Sew or Embroider with Echidna Sewing
Come along to our fun-filled classes to learn more about sewing, embroidery and crafting. Classes cater for all skill levels, whether you're just starting out or already have advanced knowledge.

Find out more >