Australia Zoo Wildlife Hospital: Cage Covers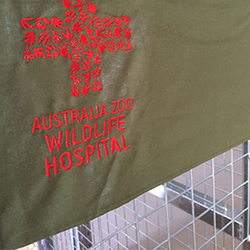 Australia Zoo Wildlife Hospital (AZWH) is one of the busiest and largest wildlife hospitals in the world. Their dedicated wildlife veterinarians, vet nurses and volunteers work around the clock to rescue, rehabilitate and release sick, injured, orphaned and displaced animals and native wildlife.
You can help the hospital and their animals by sewing these lovely cage covers in various sizes! The covers attach onto the doors of the hospital's bird and reptile cages to create a private environment where animals can get the rest and recovery they need.
---
Sizes & Fabrics
The Australia Zoo Wildlife Hospital accepts bird and reptile cage covers in numerous sizes, listed below. All covers you make will be used and greatly valued. Covers are rotated and washed regularly in warm water for disinfection so make sure your material is pre-washed and shrunk before you measure and sew.
Reptile Cages
The hospital recommends using fish, desert print or sandy desert coloured fabric.
Finished Sizes (Width x Height):
570mm x 350mm
1190mm x 290mm
1140mm x 460mm
320mm x 740mm
880mm x 380mm
Bird Cages
The hospital recommends using a bird, trees, plant print or green fabric with a bright coloured embroidery thread.
Finished Sizes (Width x Height):
570mm x 350mm
1190mm x 290mm
1140mm x 460mm
320mm x 740mm
880mm x 380mm
Pattern Instructions
Measure the fabric in one of the dimensions listed above. Before you cut:

Add 9cm to the height of your fabric (5cm to form a top flap that will hook the cover onto the cage door and 2 x 2cm turned edge seams at top and bottom).
Add 4cm to the width of your fabric (to allow for 2 x 2cm turn-and-turn edge seams on both sides)

Press in top and bottom of fabric 2cm. Use the crease as a guide to sew a turn-and-turn edge. For each edge, fold in the cut edge of the material half way to the crease, then fold it over again to meet the crease. Pin and stitch across from end to end.
Fold down 5cm of fabric from the top edge (right sides together) and pin in place. This will form the flap. Stitch down each side of the folded flap with a 2cm seam allowance.
Turn right side out and press the side edges of fabric 2cm each. Stitch down edges using a turn-and-turn seam (same as in step 2).
OPTIONAL: Place the 'Australia Zoo Wildlife Hospital' embroidery design on the lower left-hand side of the cover. The design is available as a single 130mm x 180mm design, or in two parts of 100mm x 100mm. Print out a template to see where it sits well for you.
---
SENDING IN YOUR DONATIONS
Send your completed cage covers to Australia Zoo Wildlife Hospital. Be sure to include your name, postal address, and contact details with your donation.
Australia Zoo Wildlife Warriors
PO Box 29
Beerwah QLD 4519
Australia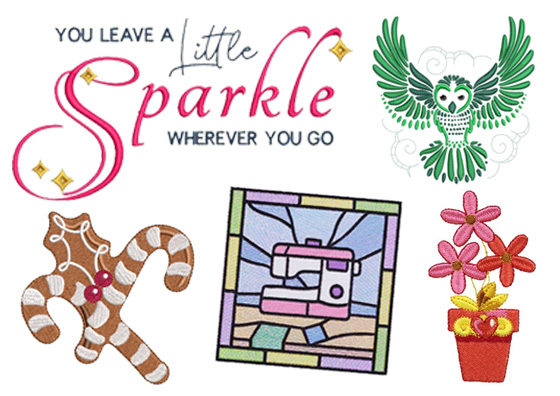 Free Embroidery Designs
We're excited to offer our free Echidna designs available for download. These free designs are perfect for those at a beginner or an advanced level. Add these designs to your stash and create incredible embroidery!

View all free designs >
Sewing, Quilting and Embroidery Machines
Interested in learning how to sew, quilt or embroider? Take a look at the innovative Brother machines available for purchase at Echidna Sewing. Wherever possible we will beat any deal and you will always receive ongoing service and support!

Find out more >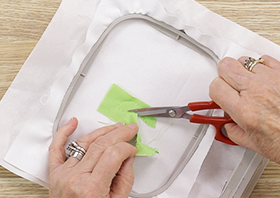 Learn to Sew or Embroider with Echidna Sewing
Come along to our fun-filled classes to learn more about sewing, embroidery and crafting. Classes cater for all skill levels, whether you're just starting out or already have advanced knowledge.

Find out more >
Echidna project material/ fabric requirements are an indication only and can seem to be generous. This has been intentional. Should you make a cutting or embroidery mistake you will have sufficient fabric to rectify your error.