John Deer's Digitizer's Dream Workshop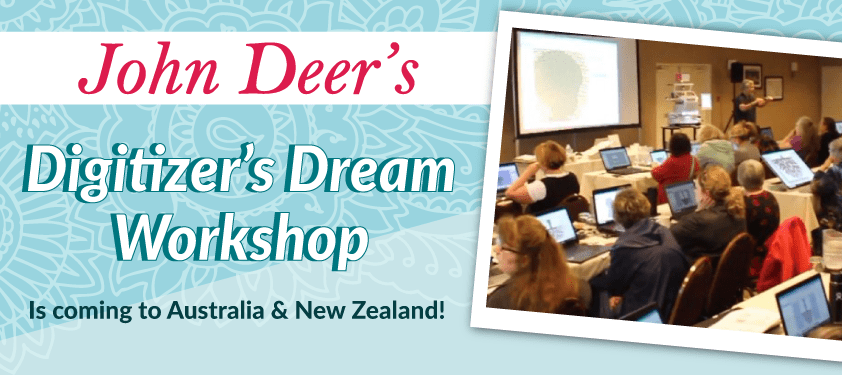 Is it time to master your embroidery digitizing software and create your own unique embroidery designs?
Often it's more about the process than what buttons to push.
Echidna are proud to present "Hands-On Digitizing" workshops with John Deer.
Join us and invest in yourself today to become an embroidery digitizer and learn the age-old theory behind digitizing that'll help improve EVERY aspect of your embroidery life.
We'll also cover stabilizers, hooping techniques, how to identify a good design and even selecting the right design for the item you're about to embroider. Learn from one of the best in this educational and inspirational workshop.
Brisbane | Sydney | Melbourne | Auckland
We're coming to you this September!
This 2-day hands-on embroidery digitizing workshop will include:
Class workbook
30 day demo software and bonus videos
Bonus event gift
Morning tea, lunch & afternoon tea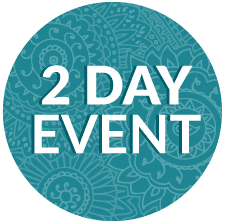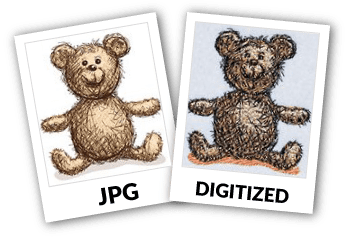 Learn how to digitize
Learn how to transform your favourite image into your own custom embroidery without the frustration & confusion.
Stitch out your creation
You'll get to stitch out your creation on one of our state of the art Brother machines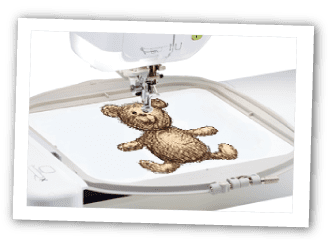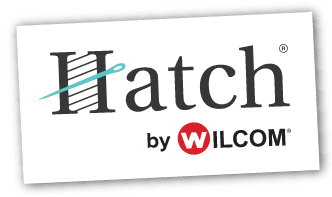 We will be using Hatch Embroidery Software to digitize your image. If you don't have your own license, we will give you a free trial which lasts for 30 days.
There is no need to worry if you do not have experience using Hatch embroidery software. This workshop is the ultimate digitizing experience for someone with ANY digitizing skill level & ANY software brand. The principles and fundamentals that you will learn will cross over to any embroidery software.
Where will these events be held?
We're excited to be bringing this incredible event to four different locations. Brisbane, Sydney, Melbourne and Auckland... we're coming your way!
BRISBANE
SOLD OUT
Alexandra Hills Hotel,
McDonald Rd & Finucane Rd,
Alexandra Hills QLD
SYDNEY
Figtree Conference Centre,
5 Figtree Drive,
Sydney Olympic Park NSW
Book Now
MELBOURNE
The Village Green Hotel,
Corner Springvale & Ferntree Gully Road,
Mulgrave VIC 3170
Book Now
AUCKLAND
Novotel,
72-112 Green Ln E, Ellerslie,
Auckland 1051, New Zealand
Book Now
---
Who's this Workshop for?
Imagine no longer having to search through thousands of embroidery designs to find the right one or having to pay someone else to create a custom design for you. Think about how good it would feel to be able to truthfully tell your friends & family: "I made this from scratch." This 2-day hands on embroidery digitizing workshop is for anyone who wants to create or edit their own custom embroidery designs.
This workshop is the ultimate digitizing experience for someone with ANY digitizing skill level & ANY software brand. Our workshops are geared not only to those who are considering digitizing, but also to those who have been digitizing for years.
If you've ever been to a hands-on software class before you might be skeptical, since often the person who knows the least get the most attention during class, while others are left waiting. Not this time! We run these workshops with very small intimate groups of only 60 students so that John & his team can give special attention to every person who attends. Two weeks prior to class attendees will download a demo version of the software and some basic tutorials about the tools needed for class. Because everyone will come prepared, laptop loaded with the same demo software and knowing where the tools are, you'll be ready for accelerated learning!
Over the past 25 years John has taught well over 10,000 people how to digitize. No matter where you are in your embroidery journey, we'll give you the tools to take you to the next level.
---
What Will You Learn?
It's no surprise that a live focused class is the best way to get results fast. In only 2 days you'll get past the learning curve and on your way towards creating beautiful custom embroidery designs.
To start off the workshop and before we dive into the hands-on digitizing experience, we'll cover the fundamentals that go into creating beautiful embroidery. We'll also cover the basic rules for stitch types and explanations of the common terms used and tools available in every embroidery software program.
This workshop is all about sharing with you the foundation of theory John learned from his Schiffli mentor more than 33 years ago and will contain the most important information you'll ever learn about digitizing. We want this to be very clear, THE THEORY TAUGHT IN THIS CLASS WILL CROSS OVER TO ANY BRAND OF SOFTWARE. In John's words, "The primary objective of this experience is to learn the 'old-school' theory for creating beautiful designs. I've seen software brands come and go and I've also witnessed incredible advances over the years. But the one thing that hasn't changed in 130 years is the mechanical theory that goes into creating beautiful smooth-running embroidery designs."
The best part is that digitizing theory is important for ALL aspects of your machine embroidery. Knowing some theory fundamentals on things like density, push & pull compensation & underlay is key towards the success of any embroidery project.

---
SECURE YOUR SPOT
These events will sell quickly so do not hesitate!
Brisbane | Sydney | Melbourne | Auckland
Invest in yourself and learn how to master embroidery digitizing from
"The world's most awarded digitizer" for 2 full days!
$399 AUD