Snuggle quilts
Every year thousands of children are struck down by very serious long term illness or injury and endure weeks, or in some cases, months of hospitalisation.
We invite you to create a Children's Snuggle Quilt (often referred to as a companion quilt) so we can donate them to these two organisations.
Ronald McDonald House Charity
Ronald McDonald House Charity does work in the community that is genuine and inspiring. Sending Echidna Sewing your quilt is a great way to engage your embroidery creativity and help with a very worthwhile cause.
Children's Hospital Foundation
Celebrate our new Lady Cilento Children's Hospital and help work wonders for sick kids.
A blanket or quilt can become a very special attachment for a child and by donating your Snuggle Quilt the child receiving it will be able to take it with them when hopefully the time comes for them to leave hospital and go home.
It is also a comforting and caring community gesture that helps parents and family of these children keep faith in the human spirit. Quilts are often also given to young siblings of the sick or injured child as they too can need comforting during these times of need.
Requirements for each quilt
You will need to ensure that your quilt complies with the following rules.
Your quilt needs to be between 100cm and 110cm square
Only use new materials
Needs to be clean and free from chemicals, smoke and pet hair
It cannot have any potential choking hazards like buttons, beads, hems or rhinestones
Is this only for people with quilting experience?
A Snuggle Quilt can be as simple as a front and back panel with a layer of batting in the center or you can create a complex quilt, full of blocks and piecework. As long as you meet the requirements above your quilt will go a long way to help a child in need.
How do I send in my quilt?
Simply fill out the Snuggle Quilt Submission form (pdf, 426kb) and then send in your quilt to Echidna Sewing by sending or dropping them back to:

Echidna Snuggle Quilt
Echidna Sewing
56 Neumann Road
Capalaba QLD 4157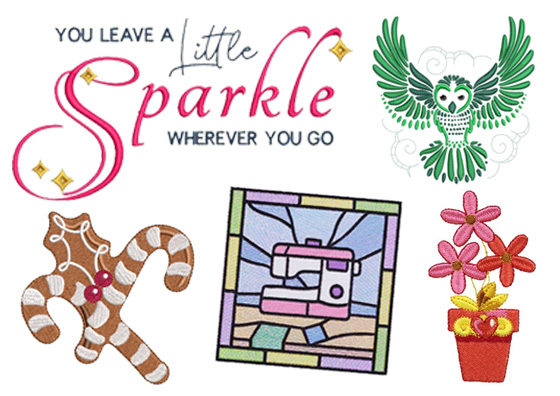 Free Embroidery Designs
We're excited to offer our free Echidna designs available for download. These free designs are perfect for those at a beginner or an advanced level. Add these designs to your stash and create incredible embroidery!

View all free designs >
Sewing, Quilting and Embroidery Machines
Interested in learning how to sew, quilt or embroider? Take a look at the innovative Brother machines available for purchase at Echidna Sewing. Wherever possible we will beat any deal and you will always receive ongoing service and support!

Find out more >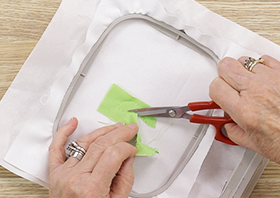 Learn to Sew or Embroider with Echidna Sewing
Come along to our fun-filled classes to learn more about sewing, embroidery and crafting. Classes cater for all skill levels, whether you're just starting out or already have advanced knowledge.

Find out more >
Echidna project material/ fabric requirements are an indication only and can seem to be generous. This has been intentional. Should you make a cutting or embroidery mistake you will have sufficient fabric to rectify your error.