August 2020: Tote Bags for Escabags
Date Posted:1 August 2020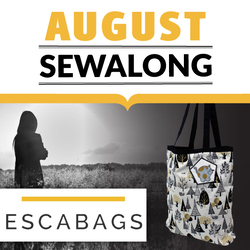 Domestic and family violence is the leading cause of homelessness in Australia. The statistics around this ongoing issue are heartbreaking but you can help make a difference. Escabags is an Australian registered charity who are committed to helping victims that are coming out of domestic and family violence situations. While creating a safe first step for these victims, they also aim to raise awareness to help reduce the numbers and statistics of abuse.
The Escabags mission is to create and distribute handmade tote bags filled with essential items for adults and children when initially escaping a dangerous, abusive situation. This month, we are contributing to this wonderful cause by creating these tote bags and donating them to the Escabags charity.
The requirements of the bag are for a specific style and we have provided a video from the bag creator, Debbie Shore, to assist you in making it. The Escabag that we are creating is larger than what is shown in the video. We have adjusted the cutting requirements so you can create the larger bag while following the method in the video.
Please note: You can disregard the applique heart steps in this video as we have provided details to create a cute little badge to put on the bag. There are a few badge shapes to choose from and attach to the Escabag using Echidna Hot Melt Film, ideal for badge making as a "no sew" method.
---
MATERIALS NEEDED
Bag outer fabric ½ metre
Bag lining and handles ½ metre
---
CUTTING REQUIREMENTS
2 x outer bag fabric 15" (H) x 14" (W)
2 x bag lining 16" (H) x 14" (W)
2 x bag handles cut 27" (L) x 4" (W)
---
Watch the video below to start creating your Escabag!
Remember: Cut the fabric using our measurements shown above - not what is displayed in the video.
Video by Debbie Shore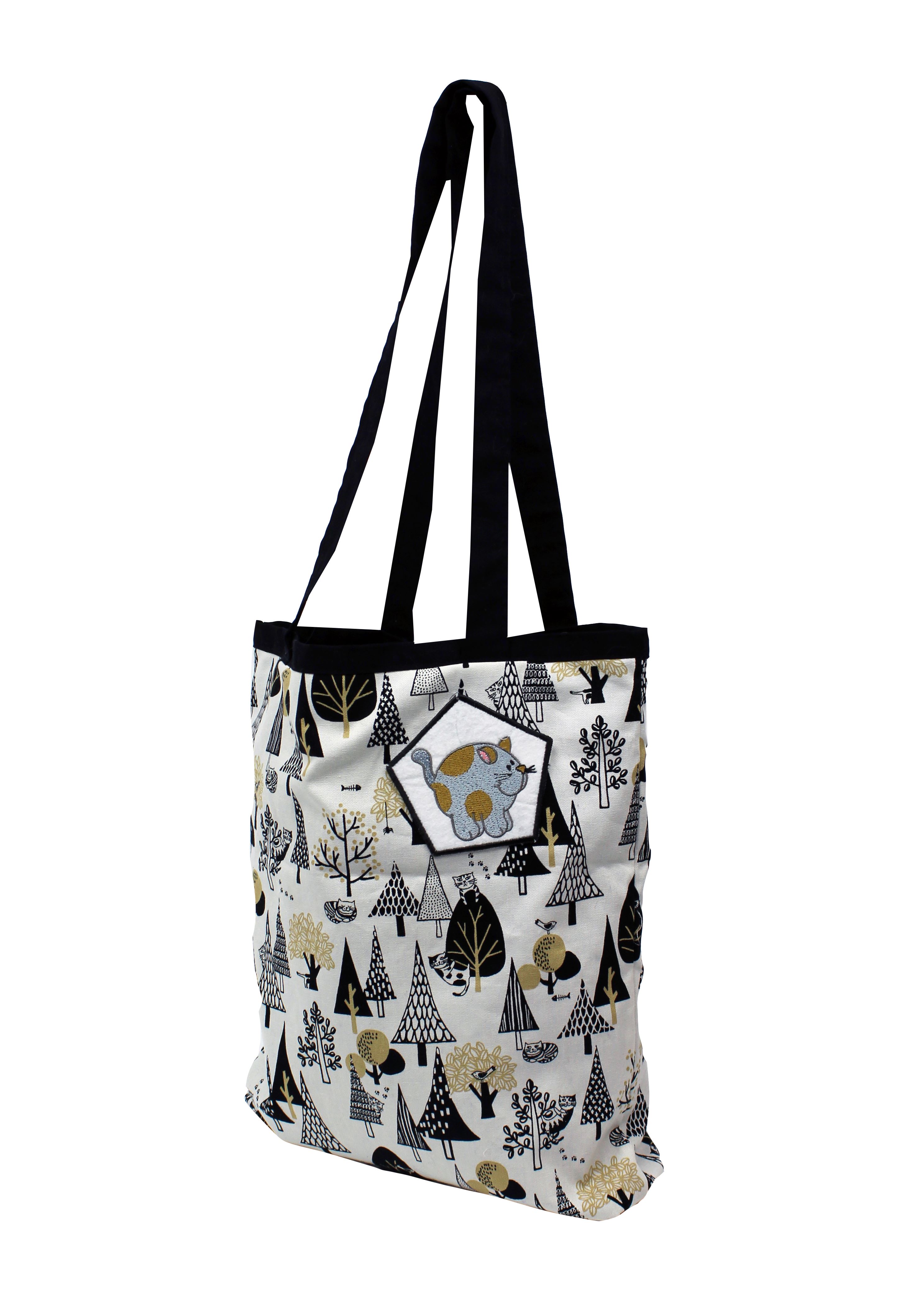 ---
HOW TO MAKE A 'NO-SEW' BADGE
Add an extra special touch to your Escabags and attach an embroidered badge! With a design of your choice, you can create a cute little badge to stick onto your tote bag and make your donation even more delightful. Check out our instructions on how to make an embroidered badge and attach it to your bag →
---
ADDITIONAL DONATIONS
Escabags charity also accept and are in need of a variety of donations such as baby blankets and wraps. If you'd like to find out more about these, just contact Escabags here →
---
HOW LONG DO I HAVE TO CREATE THE PROJECT?
This sewalong will run from 1st – 31st August 2020.
---
THINGS TO REMEMBER
Sewalongs are a great way to get inspired by what everyone creates, while giving to a worthy cause. If you're new to sewing or embroidering this is a great chance to get involved and have fun no matter what the outcome. Any excuse to put your sewing and embroidery machines to good use is a great one.
---
SENDING IN YOUR DONATIONS
The bags can be dropped in or posted to any of the Echidna stores during the month of the sewalong. Please send any donations made after the sewalong month directly to the charity:
Escabags Ltd
Unit K39, 98-104 Gipps Street
Wollongong NSW 2500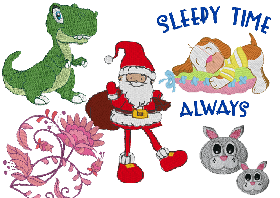 Free Echidna Designs
We're excited to offer our free Echidna designs available for download. These free designs are perfect for those at a beginner or an advanced level. Add these designs to your stash and create incredible embroidery!

Download free designs
Sewing, Quilting and Embroidery Machines
Interested in learning how to sew, quilt or embroider? Take a look at the innovative Brother machines available for purchase at Echidna Sewing. Wherever possible we will beat any deal and you will always receive ongoing service and support!

Find out more >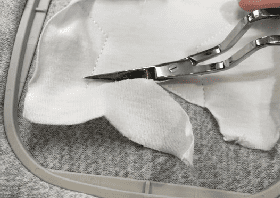 Learn to Sew or Embroider with Echidna Sewing
Come along to our fun-filled classes to learn more about sewing, embroidery and crafting. Classes cater for all skill levels, whether you're just starting out or already have advanced knowledge.

Find out more >