April 2021: Hair Scrunchies & Pillowcases for IFYS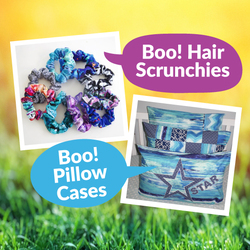 IFYS Ltd provides a variety of specialist support and intervention programs for children, young people and families. They deliver accommodation, child protection, disability, family support and youth transition services throughout Queensland, while working closely with businesses, corporations, governments and other charities.
At IFYS Ltd, their aim is to assist children, young people and families to actively participate in a community of their choice while providing opportunities in accepting environments, so they can strive and take responsibility for their own lives.
This month, we'll be creating scrunchies and pillowcases in support of IFYS Ltd for them to distribute to children and families. To create these projects, we're teaming up with Boo! Designs. They offer a range of incredible patterns, fabric and other sewing essentials that are perfect for creating kids swimwear, clothes or costumes, etc. We will be using their free pillowcase pattern and scrunchie tutorial, which are available on their website. The pillowcase is made using an overlocker and the scrunchies are created on a sewing machine. We used a Juki MO-1000 Overlocker and a Brother Innov-is A80 Sewing Machine. Download the pattern and instructions below:
---
How long do I have to create the project?
This sewalong will run from 1st – 30th April 2021.
---
Things to remember
Sewalongs are a great way to get inspired by what everyone creates, while giving to a worthy cause. If you're new to sewing or embroidering this is a great chance to get involved and have fun no matter what the outcome. Any excuse to put your sewing and embroidery machines to good use is a great one.
---
Sending in your donations
The scrunchies and pillowcases can be dropped in or posted to any of the Echidna stores during the month of the sewalong. Please send any donations made after the sewalong month directly to the charity:
IFYS Ltd
37 Dalton Drive
Maroochydore QLD 4558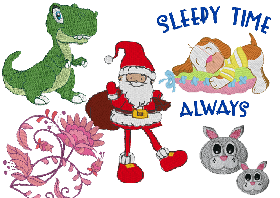 Free Echidna Designs
We're excited to offer our free Echidna designs available for download. These free designs are perfect for those at a beginner or an advanced level. Add these designs to your stash and create incredible embroidery!

Download free designs
Sewing, Quilting and Embroidery Machines
Interested in learning how to sew, quilt or embroider? Take a look at the innovative Brother machines available for purchase at Echidna Sewing. Wherever possible we will beat any deal and you will always receive ongoing service and support!

Find out more >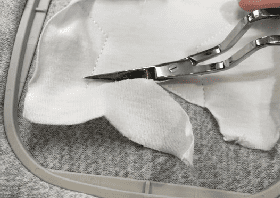 Learn to Sew or Embroider with Echidna Sewing
Come along to our fun-filled classes to learn more about sewing, embroidery and crafting. Classes cater for all skill levels, whether you're just starting out or already have advanced knowledge.

Find out more >