Boxie pouch
Date Posted:3 October 2018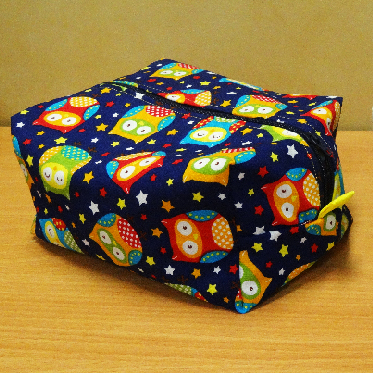 This project is fun, quick and simple to make. Create it as a travel bag, make-up bag, to hold your sewing supplies or even for your children's toys. The outside layer is also perfect for adding that embroidery design to make it more unique.
How to complete this project
Tips
The tabs are quite small so if you want something a little bit bigger make then twice the recommended size
Add some wadding as the inner lining to give the boxie pouch more stability
---
Embroidery Designs
Use one of your favourite embroidery designs or download one of the free embroidery designs to use for your own. Or why not sign up to John Deers Ultimate Stash where you can get unlimited downloads for a low yearly fee.
To align your embroidery design place it in the centre of the outside layer. The maximum embroidery size to fit on this boxie pouch should be 15cm x 10cm.
---
Completed Project Photos
---
Share your project!

Once you have completed your project we would love for you to share your photos with us! Like us on any of the social media networks below and simply hashtag #echidnaclub with your photo. Otherwise feel free to post to our Facebook wall with your project photo.

Don't forget you call also upload your projects to Craftsy for others to see!
---
Leave a comment