September 2020: Dog Bones
Date Posted:1 September 2020
Mareeba Animal Refuge provides a home for stray, abandoned and surrendered dogs and cats from a wide area across far North Queensland. These animals all receive the highest quality of veterinary and general care with unconditional love and support. Their aim is to find the owners of these animals or rehome them to a loving and safe environment where they receive the care and attention they need.
This month, we're contributing to Mareeba Animal Refuge by creating denim dog bones. These toys are the perfect playmate and will keep the dogs at the refuge busy and entertained! Get involved today and donate to our furry friends at Mareeba Animal Refuge.
---
MATERIALS NEEDED
Sewing
Sewing machine with triple stitch
Bobbin filled with Rasant thread (same colour as above)
Regular J Foot
Toy stuffing
Needle for hand stitching
Purple Thang (handy for poking and stuffing too!)
Machine Embroidery (optional)
Embroidery machine with a hoop size of 4" x 4" (100mm x 100mm)
INSTRUCTIONS
Deconstruct your denim jeans by unpicking the inner seam of each leg.
Embroider "Let's Play" or the Dog Paw design on your denim. Try and get the design placement to be in the middle of the jeans away from the seam. If you don't have an embroidery machine, skip this step.
Print the PDF pattern and choose which size bone to make (4 sizes available).

Cut out the selected pattern, joining together A & B if the large bone has been selected.

Place the pattern over the previously embroidered jeans, pin in place, then cut out. Place the pattern a second time on the jeans and cut out the back of the bone.
Pin fabric right sides together leaving a 3" gap along a straight edge to turn and stuff the bone.

Using a triple stitch and with the edge of the foot on the outside edge of the fabric, sew around the outside of the bone. Don't forget to leave the 3" gap for stuffing!
Clip around the curves of the bone every ½".
Turn the bone inside out and stuff with toy stuffing, pressing out the curves of the bone as you stuff.
Slip stitch the 3" gap closed using matching thread.

---
HOW LONG DO I HAVE TO CREATE THE PROJECT?
This sewalong will run from 1st – 30th September 2020.
---
THINGS TO REMEMBER
Sewalongs are a great way to get inspired by what everyone creates, while giving to a worthy cause. If you're new to sewing or embroidering this is a great chance to get involved and have fun no matter what the outcome. Any excuse to put your sewing and embroidery machines to good use is a great one.
---
SENDING IN YOUR DONATIONS
The bones can be dropped in or posted to any of the Echidna stores during the month of the sewalong. Please send any donations made after the sewalong month directly to the charity:
Mareeba Animal Refuge
PO Box 562
Mareeba QLD 4880
Australia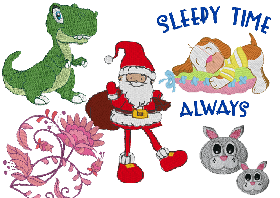 Free Echidna Designs
We're excited to offer our free Echidna designs available for download. These free designs are perfect for those at a beginner or an advanced level. Add these designs to your stash and create incredible embroidery!

Download free designs
Sewing, Quilting and Embroidery Machines
Interested in learning how to sew, quilt or embroider? Take a look at the innovative Brother machines available for purchase at Echidna Sewing. Wherever possible we will beat any deal and you will always receive ongoing service and support!

Find out more >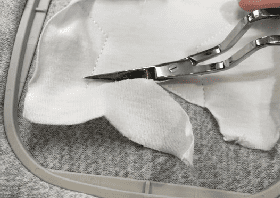 Learn to Sew or Embroider with Echidna Sewing
Come along to our fun-filled classes to learn more about sewing, embroidery and crafting. Classes cater for all skill levels, whether you're just starting out or already have advanced knowledge.

Find out more >