October 2020: Tote Bags
Date Posted:1 October 2020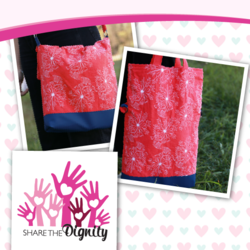 Share the Dignity aims to support those in crisis experiencing homelessness, fleeing domestic violence and are facing period poverty. Their mission is to distribute period products to those in need and put an end to period poverty in Australia. For more information about this drive, please visit Share the Dignity's website.
They collect period products through collection drives and campaigns and distribute them to charities across Australia. This month, we'll be taking part in their 'It's In The Bag' drive. We will be sewing a tote bag and filling it with sealed essential items such as shampoo & conditioner, toothpaste & toothbrush, deodorant, soap and period products. Through distribution, these filled bags will land in the hands of someone in need.
Please note: Share the Dignity will accept any donated bags however they must be filled with essential items. The instructions below are for the bag we have chosen to create but you can donate any bag you wish.
The bag we have chosen has many elements to it such as leather trims, mock welt pocket, etc. If you choose to create our bag, you can create the bag without these elements if you wish.
Materials needed:
Tote bag:
1m of fabric (We used the same fabric for inner & outer bag, pocket, handles then added embellishments)
1m of 640 Pellon or Interfacing
Frixion Marker or Chalk Pencil
Aussie Flora Designs (or an embroidery design of your choice)
Cutaway stabilizer (4" bigger than largest hoop)
1 x Magnetic Closure (available from your local craft or hardware store)
2 x Stainless Steel Key Rings (available from your local hardware store)
Embroidery embellishment on tote bag (optional)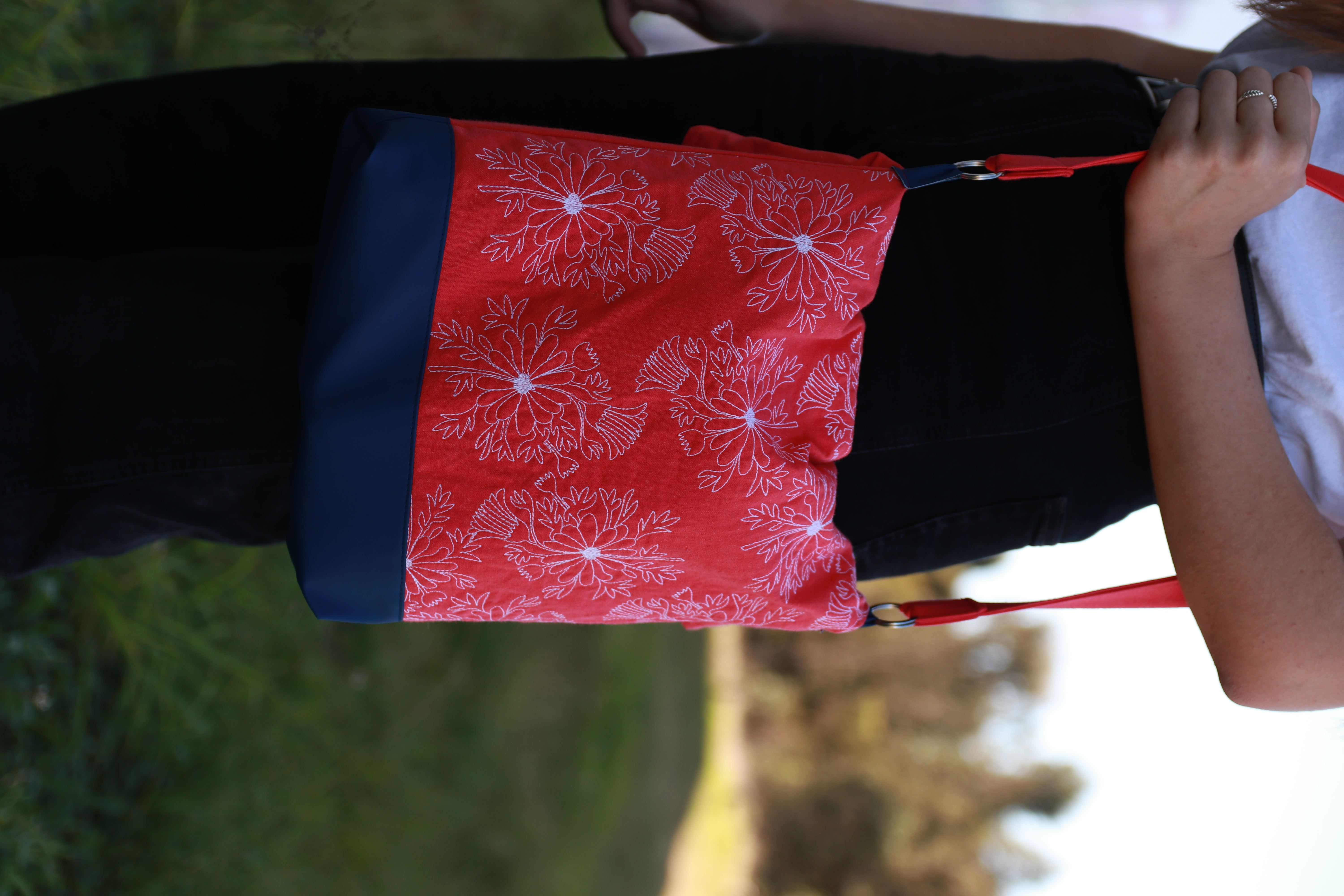 ---
Instructions:
Click here to download the instructions to complete the tote bag (PDF) →
---
Filling your bag
What goes in the bag:
Share the Dignity has provided a list of what to include in your tote bag:
Shampoo
Conditioner
Roll on deodorant
Toothbrush
Toothpaste
Soap or body wash
Sanitary items
Important: All products that are donated must be sealed and packaged.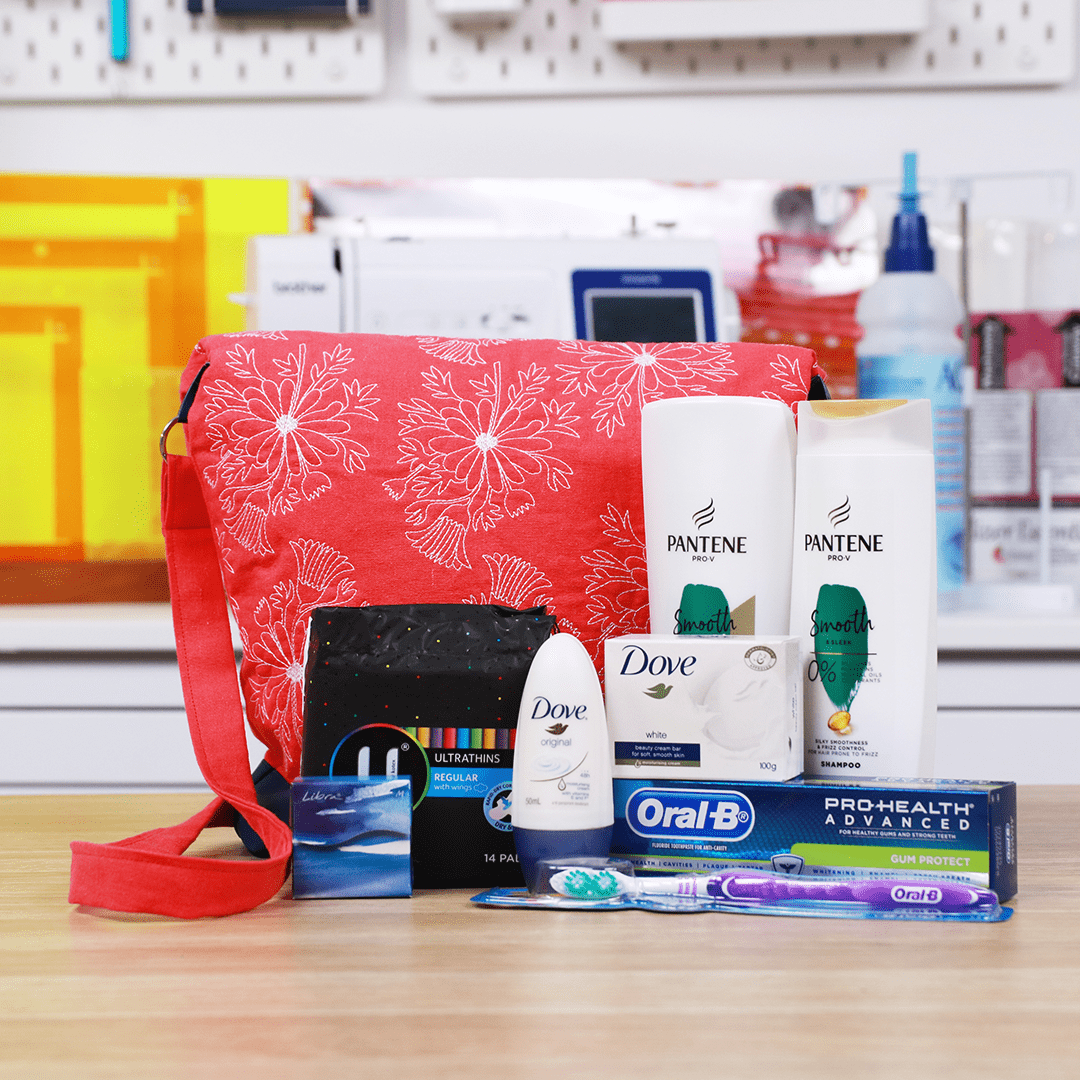 Accepted but not necessary
We encourage additional items to be included that would make someone feel special such as make up, accessories, moisturiser, facemasks, hand creams, handmade items, purses, etc.
Not accepted
The items below are not accepted in the bags due to safety reasons:
Loose tampons or pads
Pharmaceutical items (including condoms, throat lozenges, paracetamol and ibuprofen)
Food and drinks
Sharp objects (razors, scissors, etc)
---
How long do I have to create the project?
This sewalong will run from 1st – 31st October 2020.
---
Things to remember
Sewalongs are a great way to get inspired by what everyone creates, while giving to a worthy cause. If you're new to sewing or embroidering this is a great chance to get involved and have fun no matter what the outcome. Any excuse to put your sewing and embroidery machines to good use is a great one.
---
Sending in your donations
You can donate to the 'It's In The Bag' appeal from the 20th - 29th November by dropping your donations off at your local Bunnings store. Find your local Bunnings store here →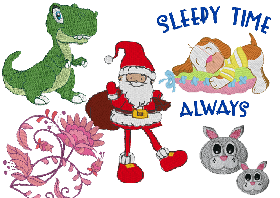 Free Echidna Designs
We're excited to offer our free Echidna designs available for download. These free designs are perfect for those at a beginner or an advanced level. Add these designs to your stash and create incredible embroidery!

Download free designs
Sewing, Quilting and Embroidery Machines
Interested in learning how to sew, quilt or embroider? Take a look at the innovative Brother machines available for purchase at Echidna Sewing. Wherever possible we will beat any deal and you will always receive ongoing service and support!

Find out more >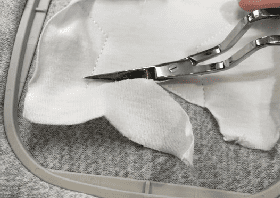 Learn to Sew or Embroider with Echidna Sewing
Come along to our fun-filled classes to learn more about sewing, embroidery and crafting. Classes cater for all skill levels, whether you're just starting out or already have advanced knowledge.

Find out more >