Sewing for Charity
---
Echidna will be running these sewalong projects throughout the year, featuring a new charity each month. However, these charities will happily accept donations at any time of the year, so if you miss out you can still contribute and donate your project.
Below is the list of charities and projects requirements to suit their needs.
---
Ronald McDonald House Charity - Snuggle Quilts
Every year thousands of children are struck down by very serious long term illness or injury and endure weeks, or in some cases, months of hospitalisation.

We invite you to create a Children's Snuggle Quilt (often referred to as a companion quilt) so we can donate them to Ronald McDonald House Charity as their work in the community is genuine and inspiring.

Sending Echidna Sewing your quilt is a great way to engage your embroidery creativity and help with a very worthwhile cause.
---
Aussie Heroes - Laundry Bags
Aussie Hero Quilts – A blog dedicated to encouraging people to make quilts and laundry bags for Aussie service men and women currently serving overseas and to express our gratitude for their service.
"We care about the people – not the politics or the mission. Our quilts are not works of art, but works of the heart."
Sewalong brief
We are asking you to create a laundry bag (download the pattern & instructions)

The colours, material and design will need to be themed appropriately for MEN only. (This is due to Aussie Heroes currently running low in men's themed laundry bags)

These bags need to be unique so the service men can quickly find and locate their laundry bags. Therefore we ask you decorate them appropriately by sewing, quilting, embroidering, applique or with Flex/Flock transfers using your ScanNCut machine.
---
Koala Kids Foundation - Happy Bag Items
Our February sewalong is dedicated to Koala Kids Foundation, an organization which provides the small things that bring happiness to children and young people (0 – 24 years) undergoing cancer treatment.
We can brighten their day by sewing special keepsakes to include in their very own Happy Bags, which are full of comforting and practical items for them and their families to use during hospital stays.
Sewalong Brief
We are asking you to provide an item of your choice, which can be folded to fit inside a Happy Bag with the other items (Bag is 300mm deep x 250mm wide)

Items may include a pillow case (silk, one side not embroidered), a cotton hand towel or face washer, a cotton drawstring bag (plastic lined for toiletries), a small zip purse, a larger, flat toy or Lego bag, a pencil case etc.
---
Life's Little Treasures - Easter Gifts!

Current Sewalong (March)
The Life's Little Treasures Foundation is Australia's foremost charity dedicated to providing support, friendship and information, specifically tailored for families of children born premature or sick.
Having a child that is sick or premature can be a very traumatic roller-coaster ride and this wonderful foundation strives to give families the support and assistance they need.
100 Day Quilts
Life's Little Treasures would like to provide these families with a special keepsake through a gift of a handmade quilt, lovingly created by members of the local community. These quilts we hope will be kept as a special gift and remind parents of how far their baby has come through such a difficult and life changing experience, as well as a symbol to let them know that they are being thought of by the greater community.
---
Mater Mothers - Sew Cuddle Hearts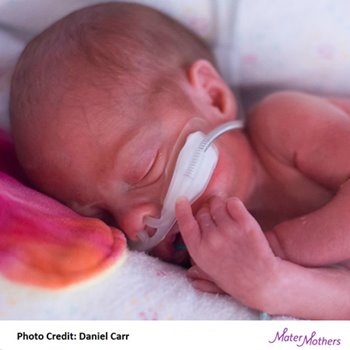 The fabric hearts are simply two heart shaped pieces of material (soft cotton or flannelette) sewn together. One fabric heart is given to the mother and placed on her chest to pick up her scent, with the other heart placed close to the baby for the same reason. The hearts are then swapped so mother and baby are left with each other's scented heart.
---
RSPCA
The RSPCA is a community based charity that works to prevent cruelty to animals by actively promoting their care and protection.
The RSPCA runs 40 shelters and employs around 1,000 staff, which helps to improve the lives of Australian animals. This month's Sewalong is dedicated to helping each state's RSPCA animal shelter by providing items that they desperately need to help care and rehabilitate each animal to get them into loving homes.
You can choose to donate directly to your state's shelter or ship the donation off to a different state based on what they need.
---
Royal Flying Doctor Service
The Royal Flying Doctor Service is one of the largest and most comprehensive aeromedical organisations in the world, providing extensive primary health care and 24-hour emergency service to people over an area of 7.3 million square kilometres.
Delivered by a dedicated team of professionals, using the latest in aviation, medical and communications technology, and supported by a vast number of volunteers and supporters, the RFDS is vital for those that live, work and travel in rural and remote Australia.
This sewalong we are creating aviation themed circle quilts, square quilts, mug rugs and table runners which can be used by the Royal Flying Doctor Service for its patients or at events to be auctioned off for fundraising efforts.
---
Act for Kids
Act for Kids is an Australian charity providing free therapy and support services to children and families who have experienced, or are at risk of, child abuse and neglect. They have helped thousands of children and families for over 28 years. Act for Kids operates twenty-two centres with a team of over 300 staff from Adelaide all the way up to the Cape York Peninsula. Their services have expanded to include integrated therapy, support for vulnerable families, special workshops to empower kids and safe houses in remote Aboriginal communities.
We are asking you to create and donate one or more pieces of clothing, made by sewing, embroidering, crafting or a combination of them all. Act for Kids works with children and adults all the way from age 1 to 20, so there are so many possibilities and ways to get involved!
---
Animal Welfare League Australia
AWL work with local councils, state government, rescue groups and the community to improve the outcomes of stray and surrendered pets, and they are nationally recognised for their unique and innovative programs, initiatives and re-homing strategies.
This Sewalong involves creating a number of coats for the animals housed in these shelters nationwide. They are desperate for large sized coats to keep dogs warm this winter, and thanks to Lindee Goodall who has once again sponsored our Sewalong, you can download a free "Adopt Me" embroidery design to decorate your dog coat.
---
Brothers Campaign National Breast Cancer Foundation
This month's Sewalong is for Brother Australia and their campaign to support the National Breast Cancer Foundation. They are asking everyone to sew a pink apron, which will be donated to individuals registering for the Pink Ribbon Breakfast events. This will also raise awareness for the campaign, inspiring more people to get involved!
---
Sunshine Coast University Hospital Queensland (September Sewalong)
This month's Sewalong is for Sunshine Coast University Hospital Queensland, who offer a range of free public healthcare services, supported by highly trained and specialised staff.
They are seeking our help to create a hospital gown kit for children and teenagers who have to go into theatre for a range of different medical procedures and scans. At present these children are wearing adult gowns that are far too large for them. With hospital visits already being a very daunting and scary process, the hospital thought it would be beneficial for the kids to have colourful, personalised gowns to wear at these appointments, which they can then take home for future appointments and scans.
---
Melbourne Basket Brigade (October Sewalong)
This month's Sewalong is for the Melbourne Basket Brigade, a small but dedicated force of local volunteers who want to make a difference to those in need. Last year they packed and delivered over 235 baskets, which fed approximately 2,500 people across Victoria.
They are asking for our help to create strong, sturdy, Christmas themed bags. These bags will hold toys, groceries and other personal items for those in need, making their Christmas one to remember.
Thanks to Lindee Goodall, you can also decorate these bags with a Christmas Tree embroidery design from her Tis the Season embroidery design pack.
---
Submit your Charity Sewalong Idea