Hatch Embroidery Personalizer Version 2 by Wilcom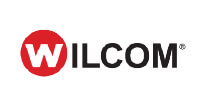 All prices are in Australian Dollars
New!
Pay in 4
4 payments of $94.50
4 payments of $94.50
Own it now, pay later
If you already own Hatch Embroidery Basics and are upgrading to Personalizer, please call us on 1800 000 360 to organize the correct pricing.
Turn your ready-made items into unique custom-made masterpieces in just a few easy steps.
You can add professional monograms and lettering to your embroidery projects, create new designs or take an existng one and style it your way. You have access to 63 professionally digitized fonts and 85 monogram templates to get you started.
63 professionally digitized fonts for lettering
Use TrueType and OpenType fonts
85 professionally designed monogram templates
385 Ornaments and 80 Borders included
281 Motifs, 149 Fills, 59 Carving Stamps and 9 Buttonholes included
Search and manage designs easily
Resize designs accurately
Convert to most popular file formats
Experience the incredible capabilities of Hatch embroidery software and download the free full 30 day trial below.
Compare all four levels of Hatch embroidery software and their key features to find out which one is best suited for you using our comparison chart →
SKU: W-Personalizer
Hatch Embroidery Personalizer Version 2 by Wilcom

By: Andrea on 21 August 2020

This program is brilliant; i like how it can be downloaded the minute you buy it. Excellent customer service also
(5)
More From This Category