Brother PQ1600S Straight Stitch Sewing Machine
Fast and efficient sewing, perfect for serious quilters and sewists
The Brother PQ1600S Sewing and Quilting Machine is the perfect choice for those who value both speed and precision. It is a must-have addition to any sewing room, especially for serious quilters and sewists. This machine boasts a sleek modern design and a heavy-duty construction that enables it to handle high-speed sewing and quilting tasks with ease. One of its standout features is the push-button automatic thread trimmer which not only saves you time but also ensures that the quality of your sewing projects remains uncompromised. With its advanced capabilities, the Brother PQ1600S Sewing and Quilting Machine is ready to tackle any project you throw its way.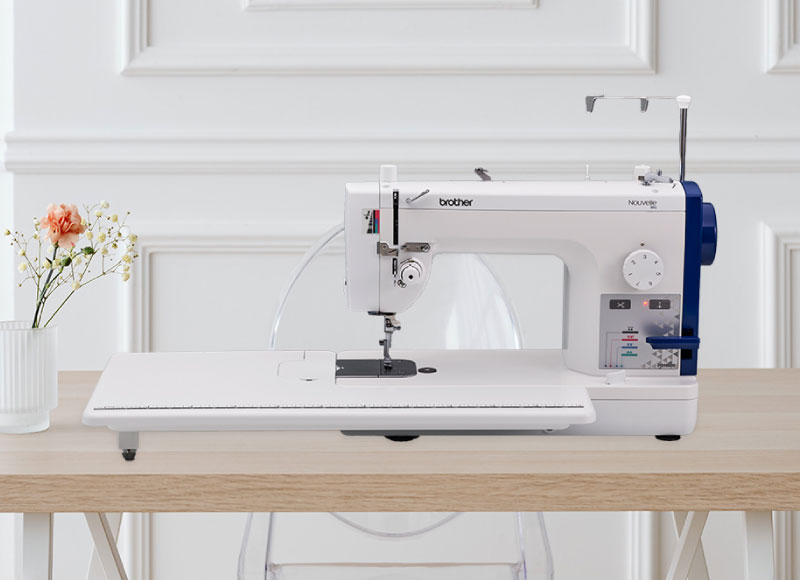 ---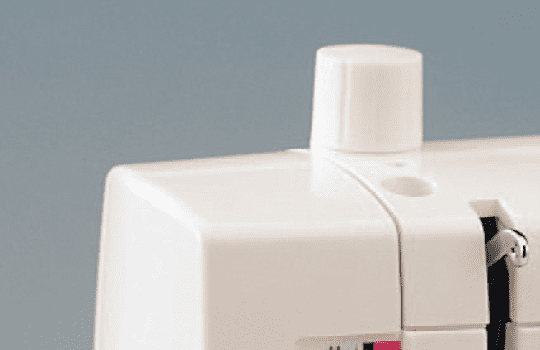 Presser-foot pressure dial
To ensure optimal presser foot pressure and feed dog height, the machine features a colour-coded presser foot pressure knob which can be adjusted accordingly.
---
Advanced needle threading
Efficiently threading the needle not only saves valuable time but is a hassle-free process. The PQ1600S features an advanced needle threading system, making the process extremely easy!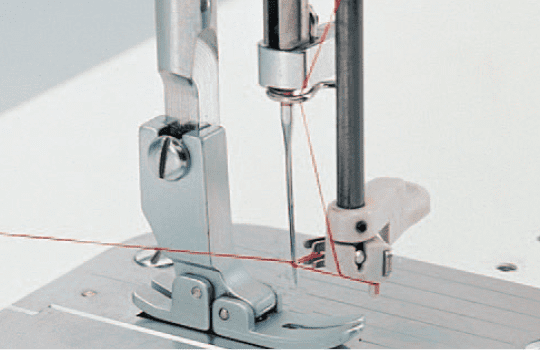 ---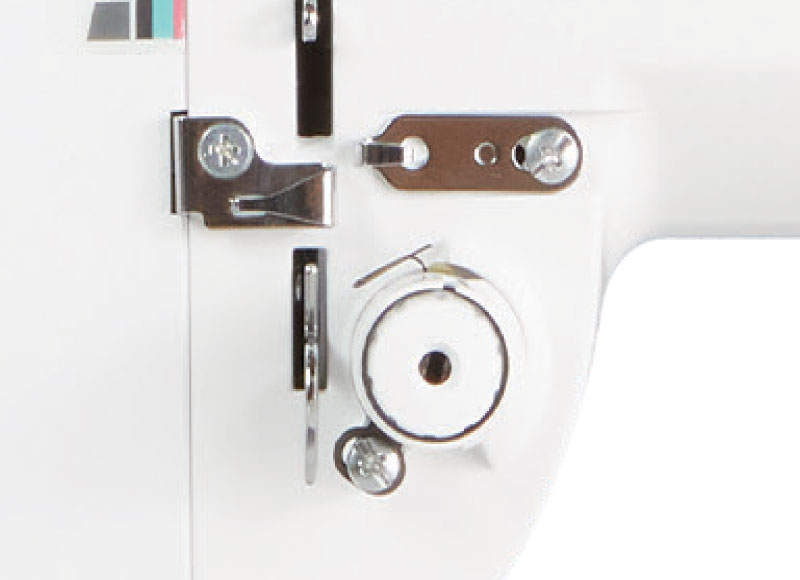 Thread tension control
Achieve accurate tension control and adjust it accordingly with the convenient thread tension dial.
---
Feed dog adjuster
The PQ1600S offers optimal fabric control through its clearly marked four colour-coded levels for adjusting the feed dog and presser foot pressure.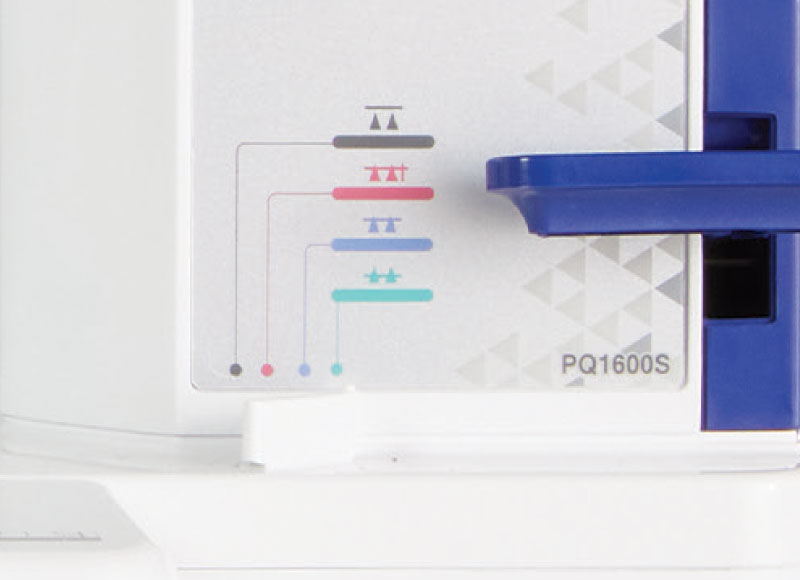 ---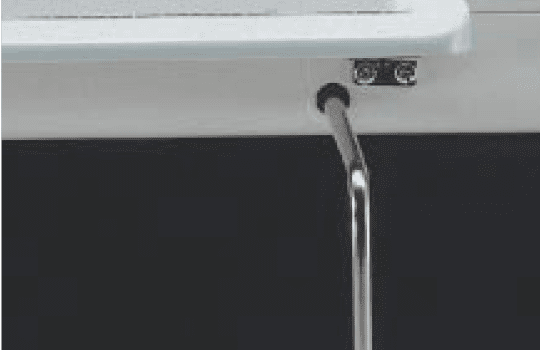 Built-in knee lift
With the PQ1600S, you can effortlessly elevate and lower the presser foot using its convenient knee lifter, allowing you to freely adjust or remove your fabric without needing to use your hands.
---
Easy access to the industrial bobbin area
Change bobbins quickly and easily with the easily accessible bobbin system.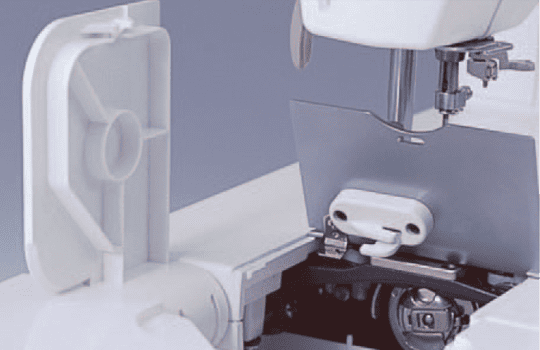 ---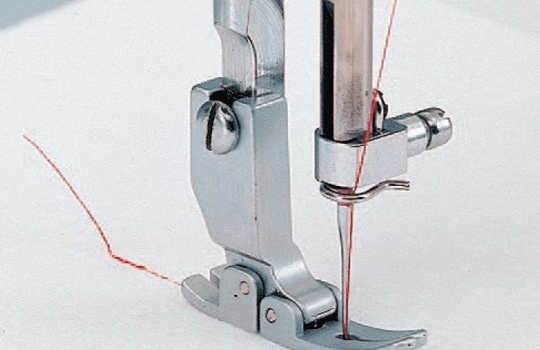 Custom Needle Stop Position
You have the ability to preprogramme the needle position to be in the up or down position when the machine stops.
---
Automatic thread cutter
With the touch of a button both top and bottom threads are neatly cut and threads are instantly reset for the next sewing operation.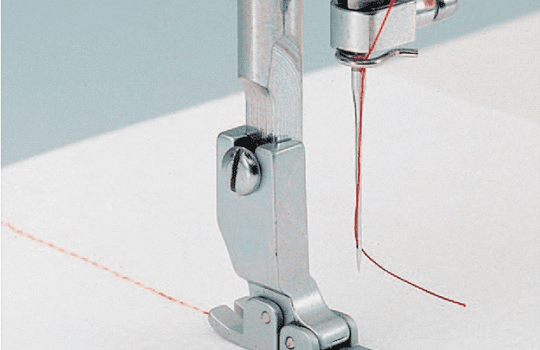 ---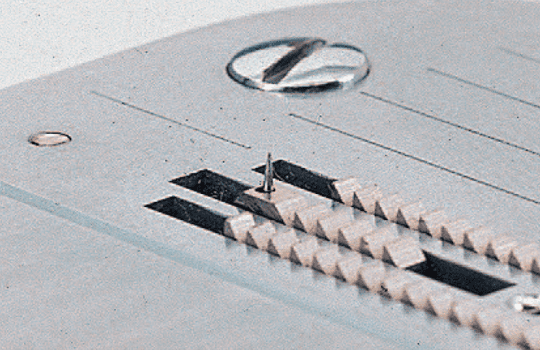 Pin Feed Mechanism
With the PQ1600S, you have the option to replace the feed dogs with a pin that emerges smoothly from underneath the machine. This pin is capable of moving all layers of your quilt together or handling delicate velvet fabrics without leaving any marks from feed dogs on the nap.
---
Stitch Length Selector
The machine features an easy-to-use dial which allows you to manually change the stitch length as you desire.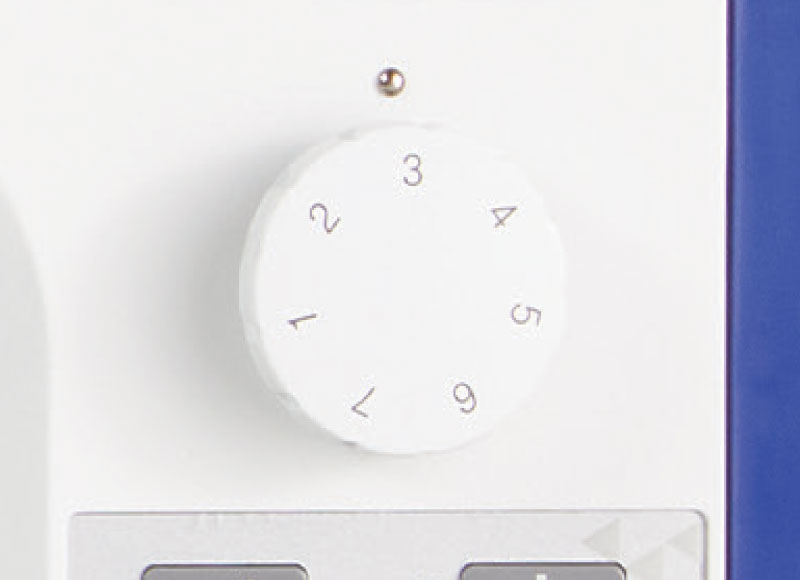 ---
Other features include
Bright LED light
Lightning-fast sewing speeds up to 1500spm
11.1" x 23.3" wide table
Large 5.7" x 8.7" needle-to-arm space
Built-in cone thread stand
Adjustable bobbin winding speed
4-step Drop feed/Free Motion
Quilting feet included
Screw hole for accessories
---
Brother PQ1600S Straight Stitch Sewing Machine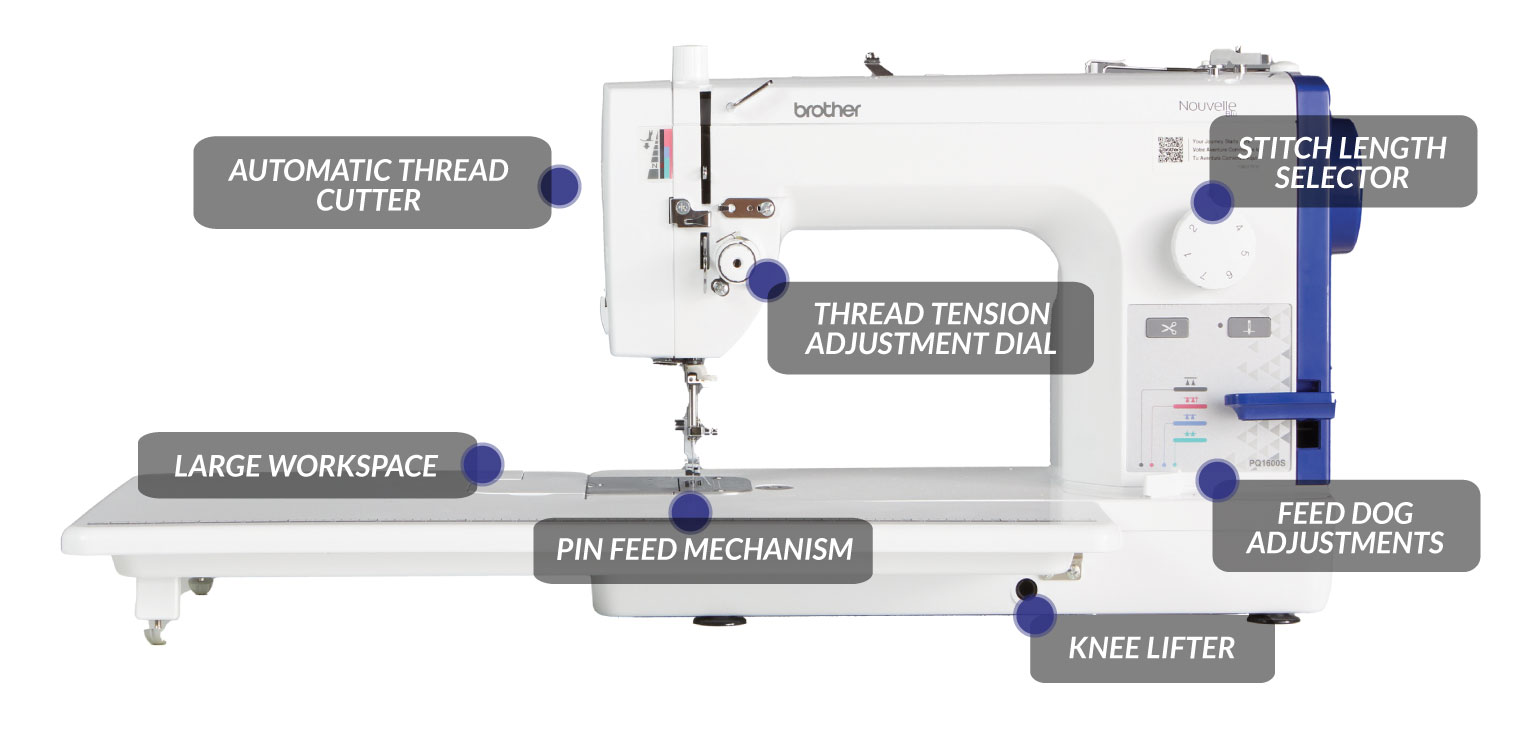 What's in the box
General purpose foot
Rolled hem foot
Zipper foot
Invisible zipper foot
1/4" foot
Free motion quilting foot
Pin feed foot
Knee lifter
Fabric separator
Feed pin
Feed pin changer
Wide extension table
Dust cover
Additional accessories included in the box
---
Brother Warranty